Covers have been constructed, tailgate solutions found, solar systems synthesized, a keyboard built into a dinette, and more.  Choose your favorite Mega Mod, and vote.

Welcome to the April 2016 Monthly Mod Contest.  Please review the following six Mega Mods and vote for your favorite.  We will announce the April 2016 Mod Contest winner next week.  For more information about the Monthly Mod Contest, including how to enter, click here.
Click here to vote for your favorite April Mega Mod!
April 2016 Mod Contest Entries:
1. Alain Larose, Pointe Aux Outardes, Québec
2011 Ford F450
2005 Lance 1181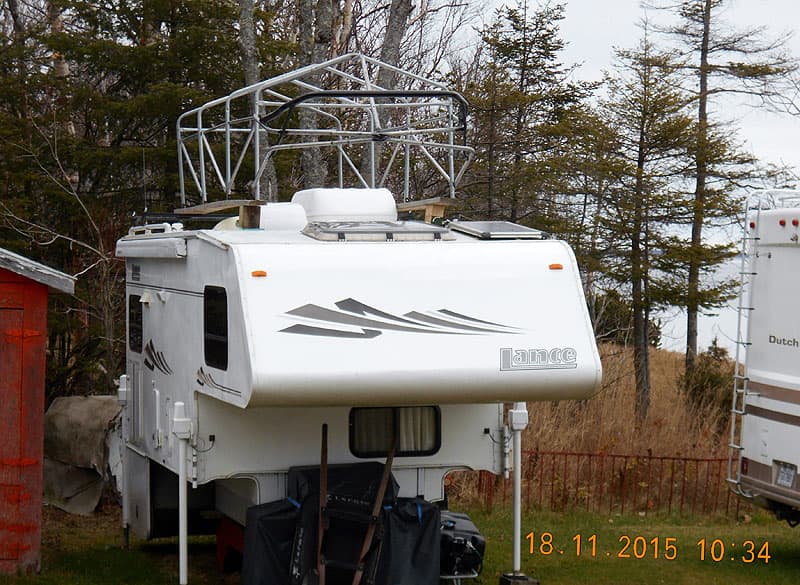 When in storage, I want to protect our truck camper from bad weather, heavy snowfalls, rain, and strong winds.  To accomplish this goal, I started with a small snowmobile garage frame that's 6-feet x 6-feet x 12-feet and mounted to 2-feet x 6-feet x 12-feet wood pieces.
I then covered the garage frame with a tarp.  Another approach would be to pick up a truck garage cover that's 12-feet x 20-feet x 8-feet.
For the last four years, the frame and tarp cover has worked perfectly.  There has been no snow accumulation and it's very good protection against bad weather and UV rays.  The frame and tarp cover are light and offer strong protection with good ventilation inside.
It took me 10 hours to complete and cost $300.  In my opinion, the skill level of this mod is medium.
2. Stephen O'Neal, Miami, Florida
2013 Chevy 3500 HD
2011 Alaskan 11
I wanted to have a solar power system that would enable me to extend my time time off-the-grid.  Since I was going to have to make DC wiring runs for solar, I also made AC wiring runs to install a Mach 8 Colman air conditioning unit at the same time.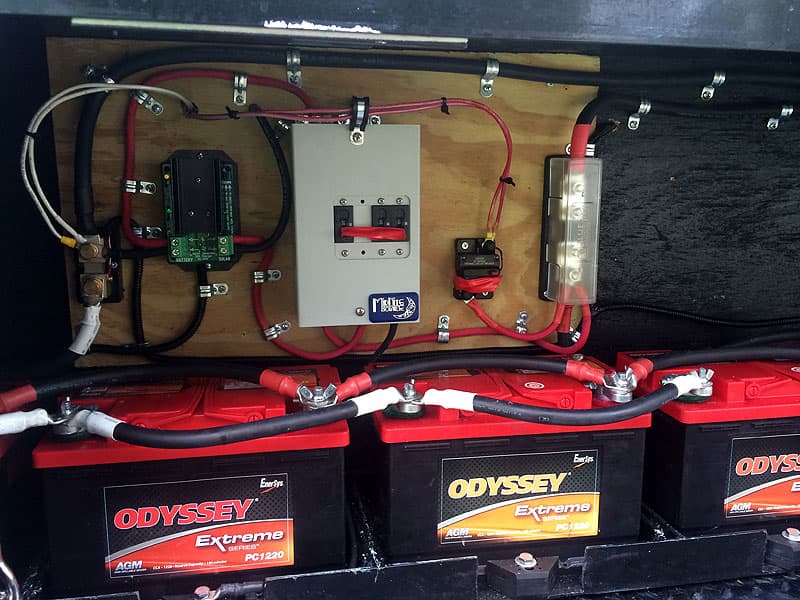 Initially I purchased an off-the-self system but, after running into an article on solar power, I realized that everything I thought I knew about solar was wrong.  The only items I kept from the off-the-shelf-system were the solar panels.
I purchased a Bogart Engineering smart charger that allowed me to customize the charging profile to the battery manufacturer's specifications.