Welcome to the fifth entry in May's Mega Mod Contest.  One Mega Mod will be published in every Email Alert in May.  At the end of the month, we'll hold a reader vote to determine May's winner.  Click here for information about the 2023 Mod Contest, including how to enter.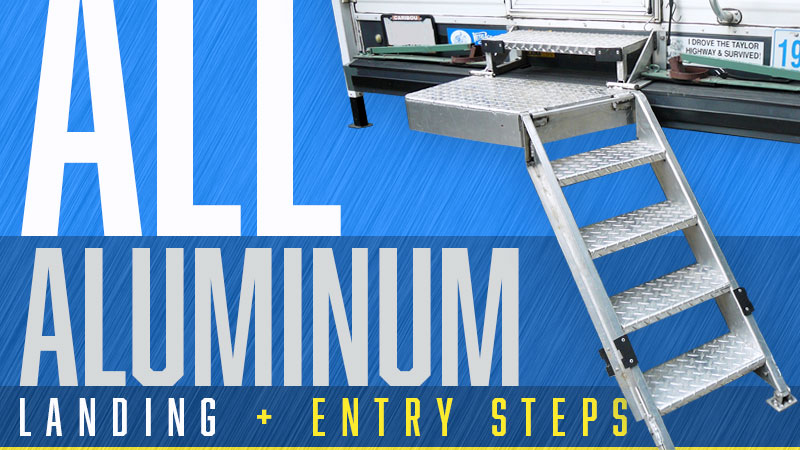 Bruce Davis, Norwich, Ontario
All Aluminum Landing and Entry Steps
2010 Dodge 3500
1993 Fleetwood Caribou
We are getting to an age where we need the steps to be closer together.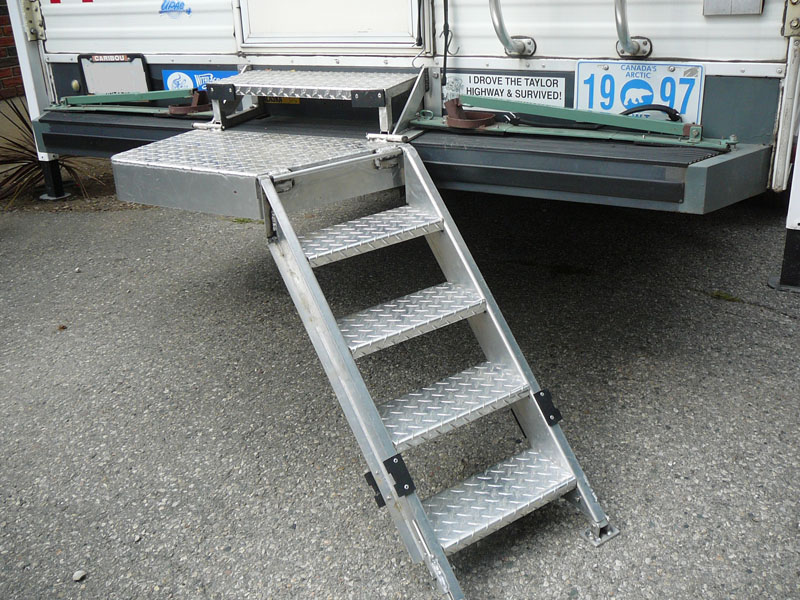 For this project, I designed a completely new set of steps and a landing. Before I began, I drew the plans on a large piece of cardboard to see if it would work.
I designed the steps and landing so we have our camper's ladder to use as a handrail when we enter and exit the camper.
To start, I got aluminum from my welding shop and cut and drilled the parts. Then, I took the parts back to the welding shop to weld them together. I did not weld the aluminum myself.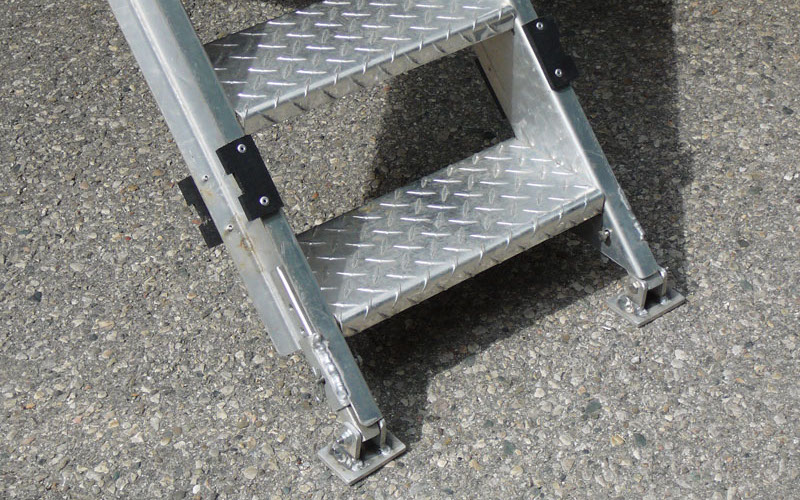 The landing folds down first, and then we just hook the steps onto the landing. I made adjustable feet, but have not needed to use them.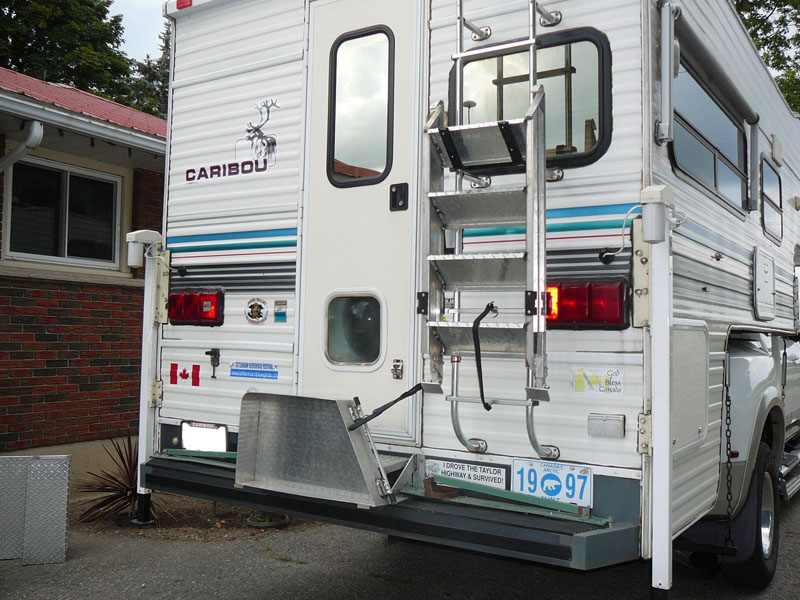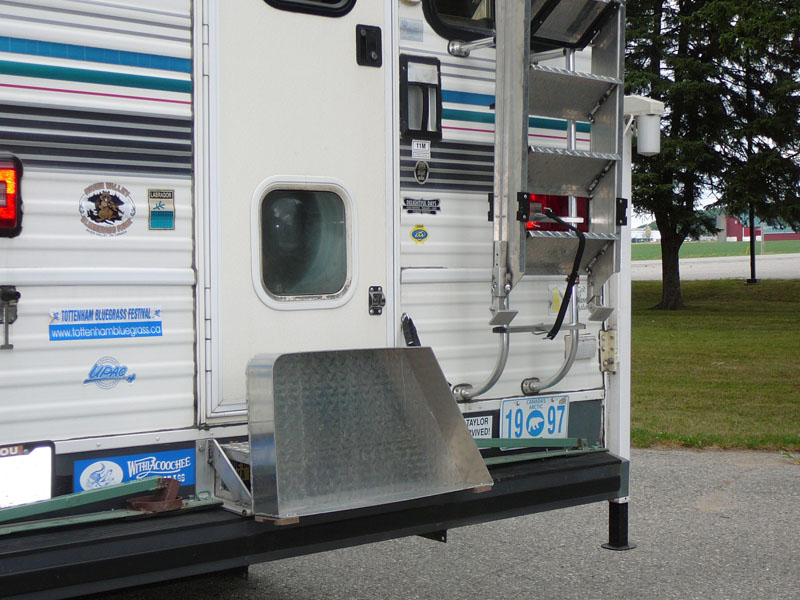 This mod has worked out very well. We are both in our 80s so you can see why we need to make changes.
It took me quite a number of hours and cost me $450 Canadian.  In my opinion, the skill level of this modification is fairly hard, so take your time.
Disclaimer: The modifications above are submitted by Truck Camper Magazine readers. It is your responsibility to make sure that any do-it-yourself modification project you undertake is safe, effective, and legal for your situation.
Enter Your Mods Now!
If you'd like to enter a modification you've done on your truck camper, click here. You can enter as many mods as you want, at any time.  Good luck mod makers!