Welcome to the seventh entry in August's Medium Mod Contest.  One Medium Mod will be published in every Email Alert in August.  At the end of the month, we'll hold a reader vote to determine August's winner.  Click here for information about the 2023 Mod Contest, including how to enter.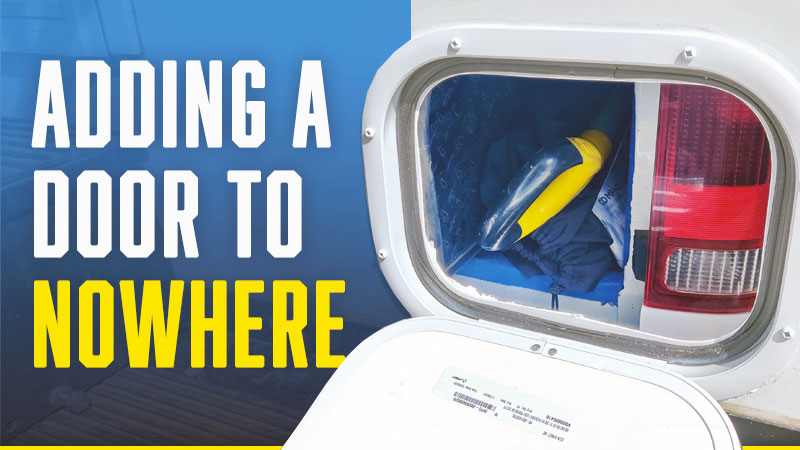 Nathan Geving, Kearns, Utah
Adding A Truck Bed Door To Nowhere
2007 Ford F-350
2022 Wolf Creek 850
Storage is always minimal in a truck camper and, for me, the space around the wheel wells of the pickup bed is wasted space.
Before this modification, I could slide stuff in over the bed rail, but it was a pretty tight squeeze on our setup. I have some very small access doors from inside the camper, but I couldn't put anything long through those doors. The area behind the wheel wells was only accessible by sliding things over the bed rail.
On our long bed Wolf Creek 850, there was a place for a small access panel on the rear of the camper that would allow me to slide things into the passenger's side wheel well. I could not do this modification on the driver's side since the sewer dump plumbing is on that side.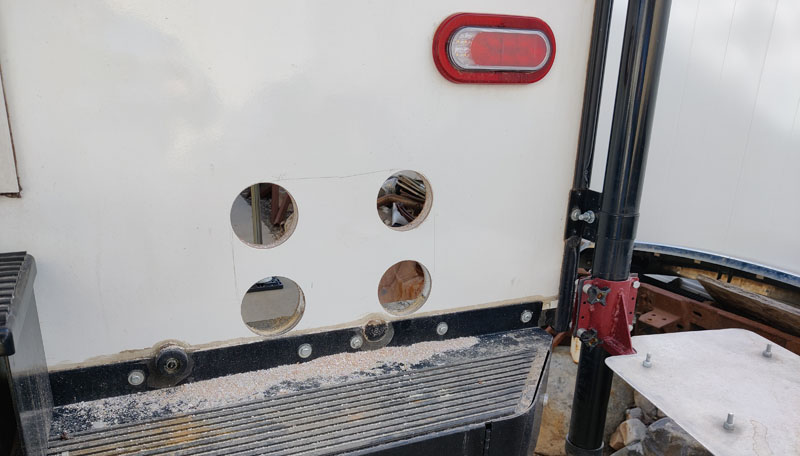 First, I ordered a 9×12 compartment door. I used a large hole saw to make rounded corners and a Sawzall to connect the hole saw holes. I used some white screws and some white expanding foam on the backside to seal it up. On the outside edge, I put a bead of Dicor sealant.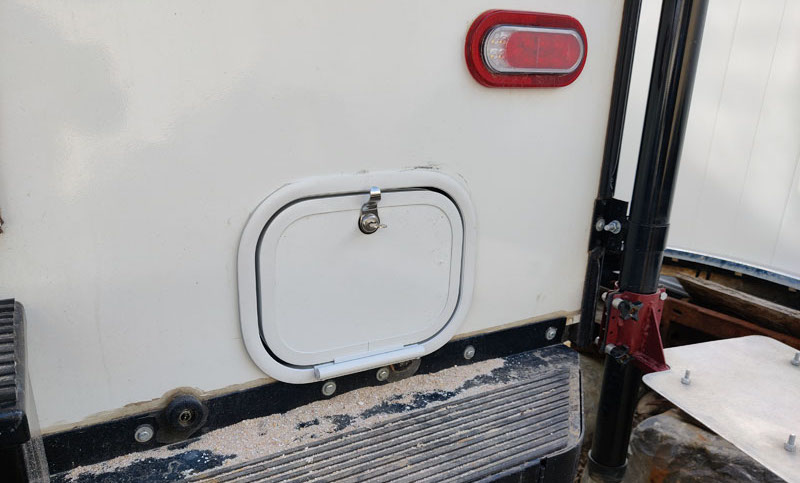 Now I can easily slide a shovel and our folding camp table into the bed through the new "door to nowhere". We haven't used it yet, but I am sure we will be figuring out exactly what we can store in this space now.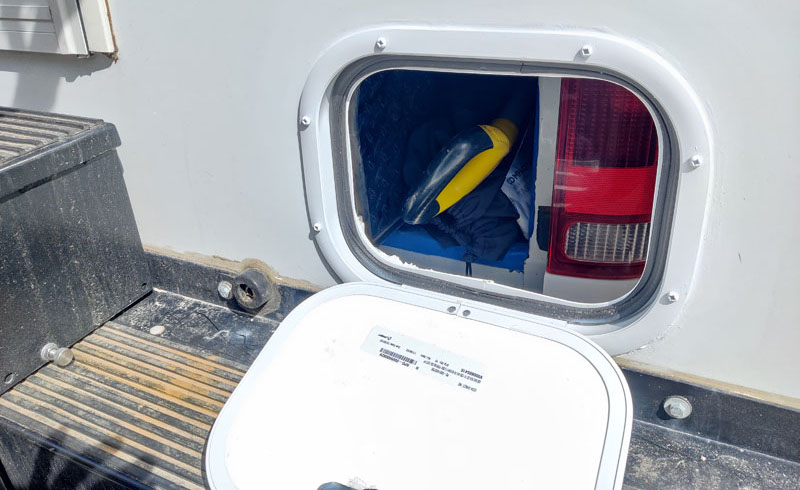 For this modification, I used a 9×12 compartment door from Recpro.com ($95), Dicor from Amazon ($12), white screws from Amazon ($9), and white interior/exterior expanding foam ($10).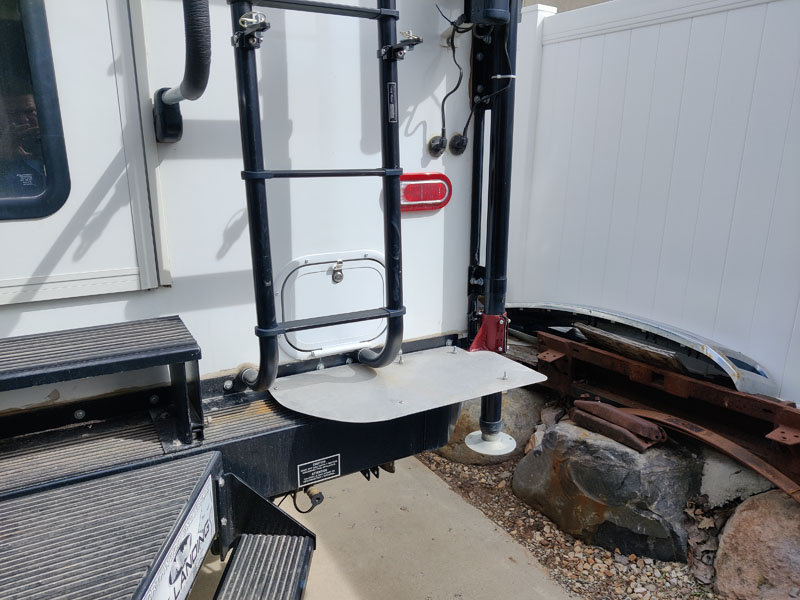 It took me three hours to complete this modification and cost me $126. In my opinion, the skill level of this modification is medium.
Disclaimer: The modifications above are submitted by Truck Camper Magazine readers. It is your responsibility to make sure that any do-it-yourself modification project you undertake is safe, effective, and legal for your situation.
Enter Your Mods Now!
If you'd like to enter a modification you've done on your truck camper, click here. You can enter as many mods as you want, at any time.  Good luck mod makers!