Welcome to the fourth entry in August's Medium Mod Contest.  One Medium Mod will be published in every Email Alert in August.  At the end of the month, we'll hold a reader vote to determine August's winner.  Click here for information about the 2023 Mod Contest, including how to enter.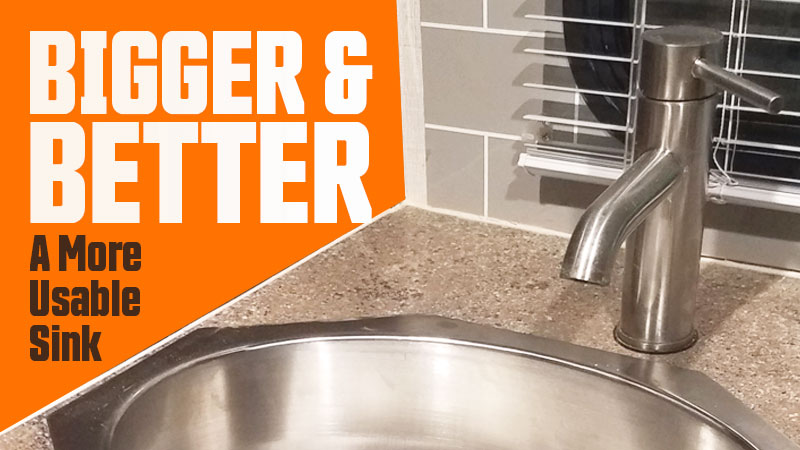 Kim Pesko, Chatt Hills, Georgia
A More Usable Sink
2017 Ram 1500
2019 Palomino SS-1240
For me, the OEM 15-inch round sink was just too small. I wanted to be able to wash a medium size pot or frying pan.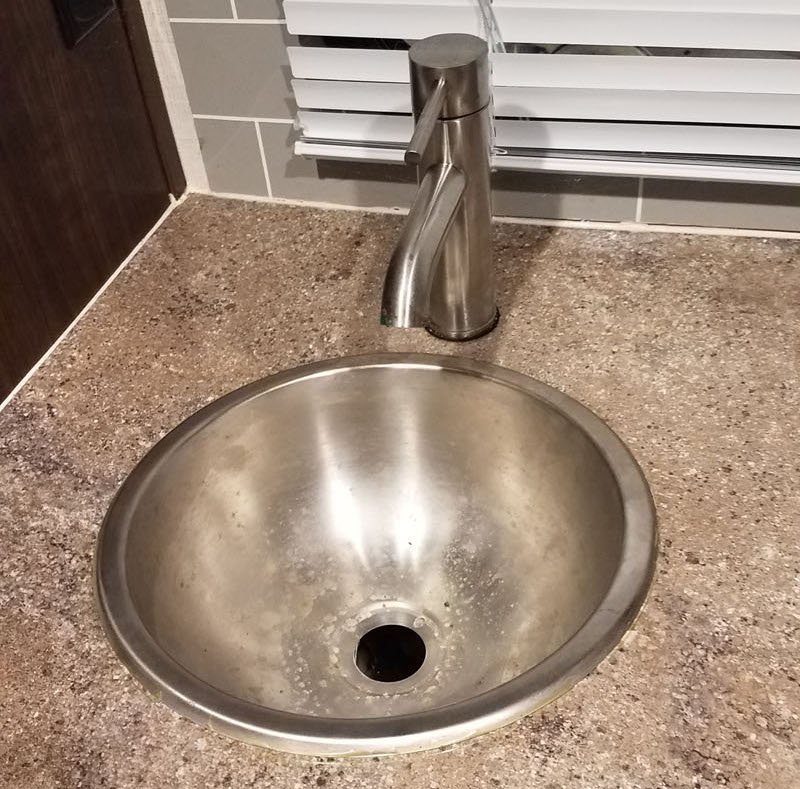 Above: The sink before the modification
I shopped on eBay and found an oval sink listed in, "bar and beverage center sinks". The dimensions were perfect. I paid $40 and had it shipped to my house. It was the only one listed, so I don't know if one could find another. I included a photo of the bottom showing the manufacturer and model #.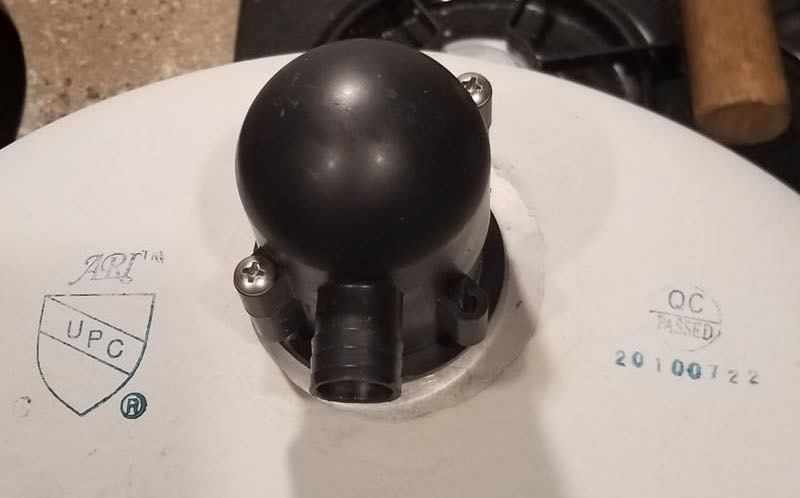 To start the replacement, I removed the access panel under the sink. Then I removed the drain hose and the clips holding down the sink. It was obvious the sink was installed before the counter was put in place or before the furnace because the screws were very difficult to remove.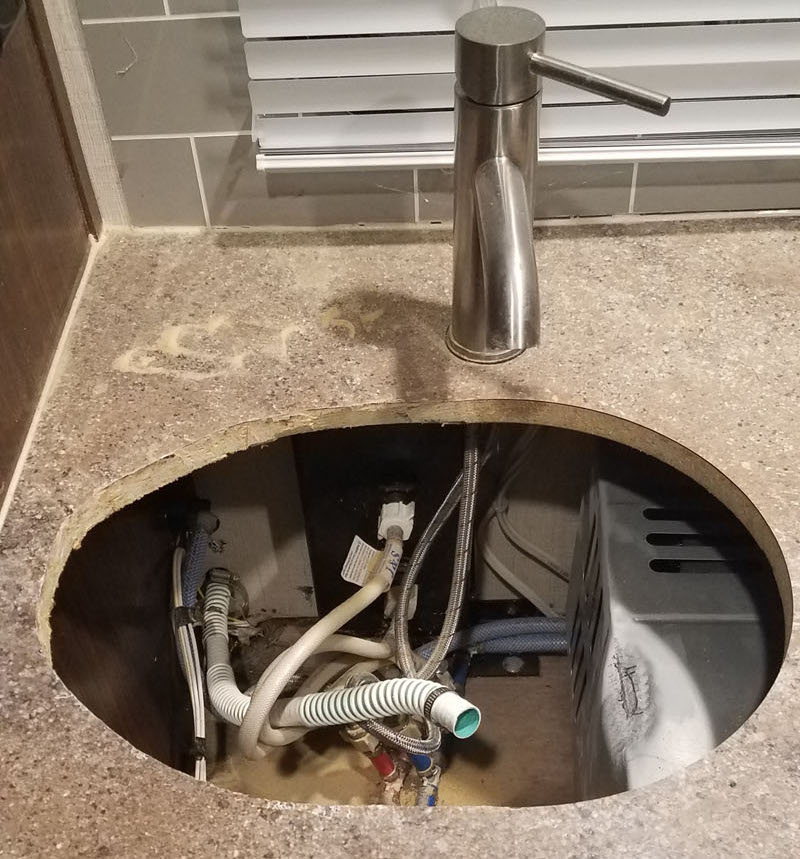 I then made a template of the sink flange and traced it on the countertop before cutting it out. The original drain and strainer basket fit in perfectly.
The new sink doesn't have hold-down clips, so I set it with GE 100-percent silicone sealant, which is also a strong adhesive. I put a one-gallon jug of water in the sink to compress and hold the sink overnight while the silicone cured.
Look closely at the open counter photo and see that the furnace housing needed a small reshaping for the sink to have clearance. I ran the furnace to see if that part of the housing gets hot. It doesn't, so all is good.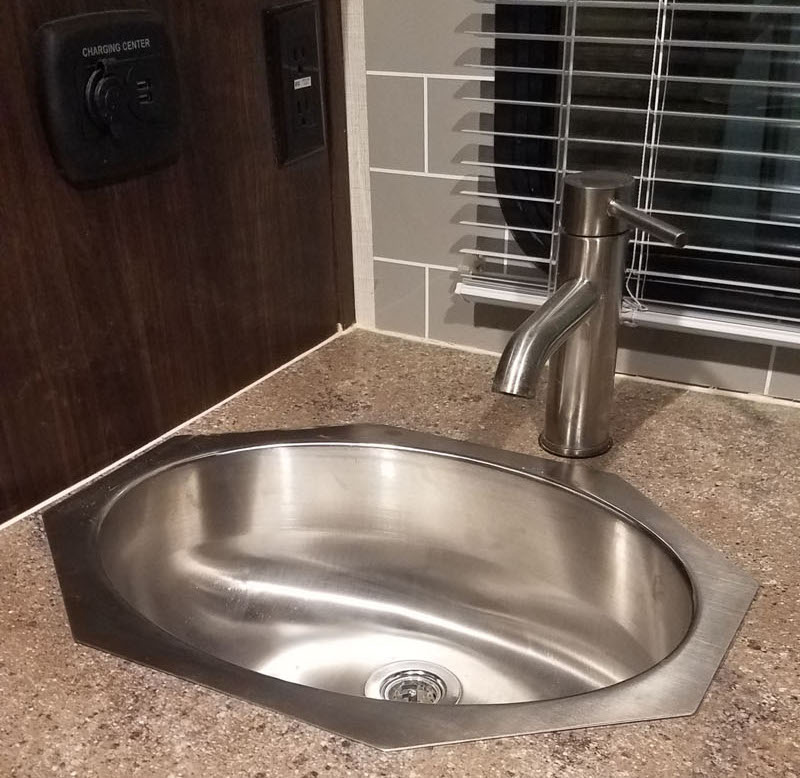 This mod has been great! If you look closely, the faucet is a little off-center, which I feel is an advantage when washing larger items. I am really enjoying this mod.
I bought the sink on eBay for $40 and purchased the GE silicone at Home Depot for $9.
It took me 5 hours to complete this modification and cost me $49. In my opinion, the skill level of this modification is medium.
Disclaimer: The modifications above are submitted by Truck Camper Magazine readers. It is your responsibility to make sure that any do-it-yourself modification project you undertake is safe, effective, and legal for your situation.
Enter Your Mods Now!
If you'd like to enter a modification you've done on your truck camper, click here. You can enter as many mods as you want, at any time.  Good luck mod makers!