We reduced the size of the propane box for one five pound tank (we use propane for cooking and an occasional heat source) so we could accommodate four 2.5 gallon water jugs.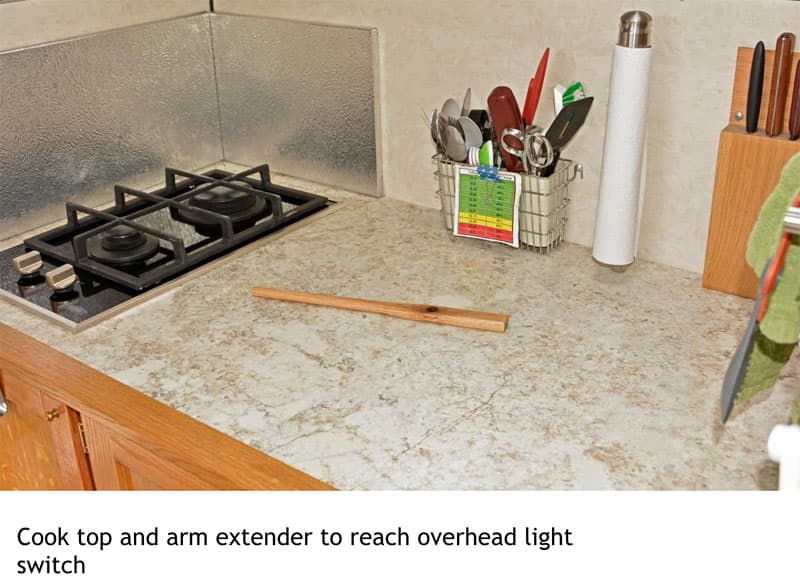 We also installed a cabinet with a cook top and water spigot since we use a basin and no sink.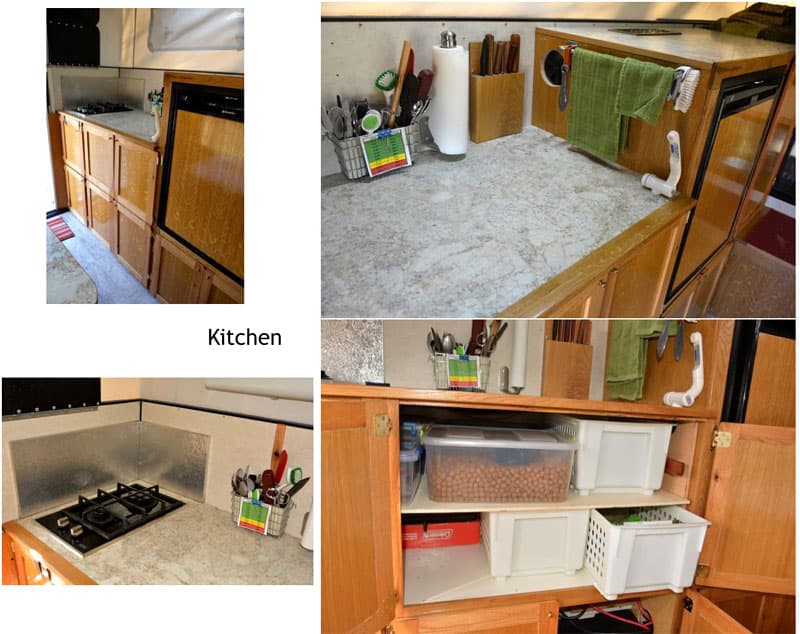 The cabinet is fitted with bins for dishes and food.  Then, we installed a 3.3-cubic foot refrigerator.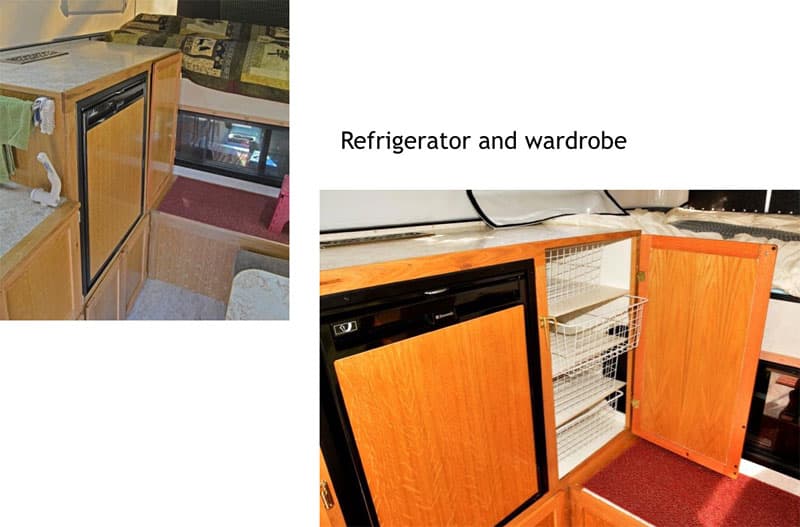 The wardrobe has four wire bins and there's a trunk with a lift lid.  Both have space for clothing and bedding.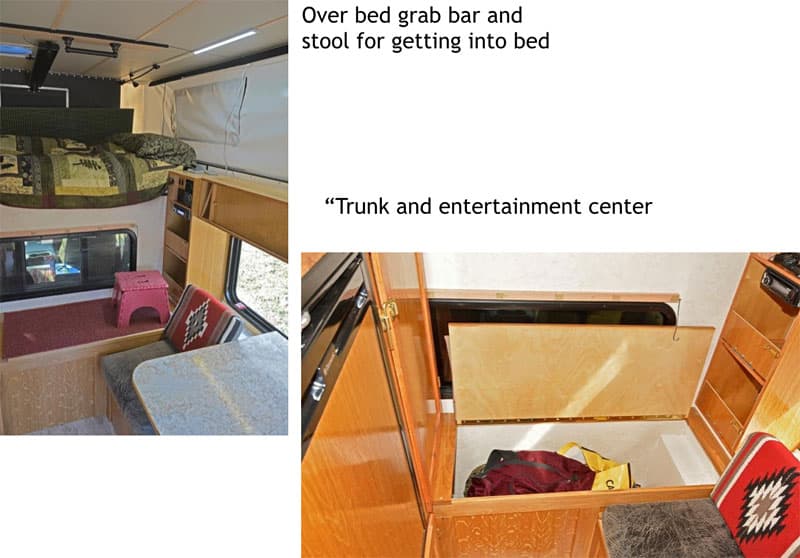 Map lights for reading are mounted over the bed.  We have installed a grab bar for extra safety because I broke my collar bone slipping off the bed.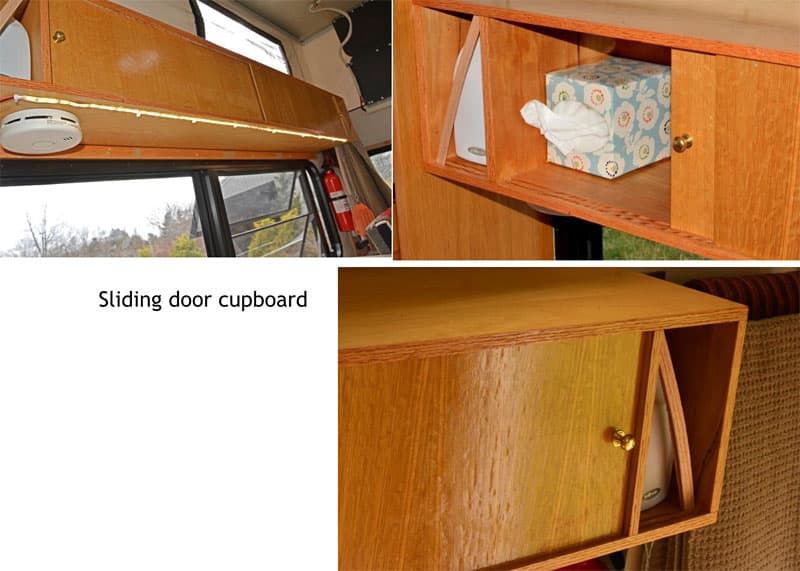 The entertainment center stores books and a receiver for CDs, AM, FM, and satellite radio.  There's a cupboard over the window cabinet with a LED strip light mounted to its under side.  That stores smaller items.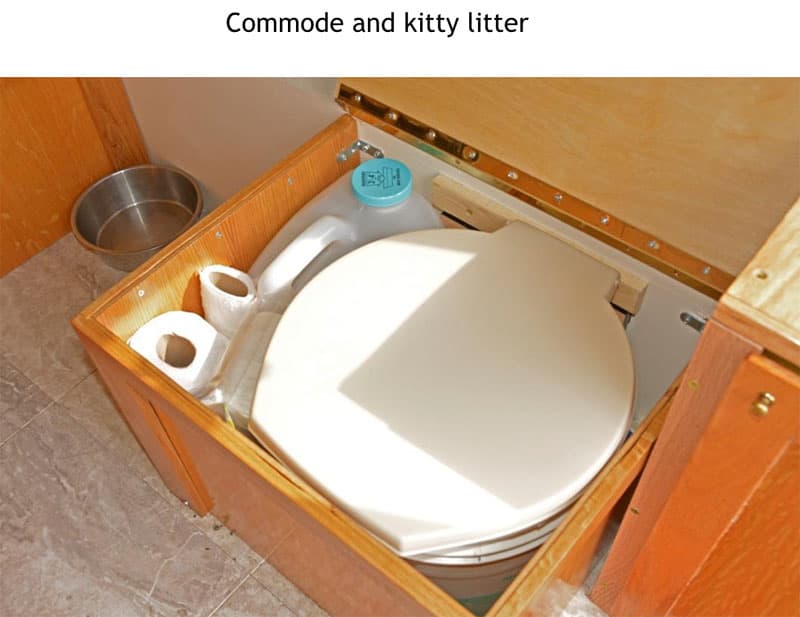 One lift lid seat holds craft supplies and the other is fitted with a commode that is fitted with a compactor bag and kitty litter.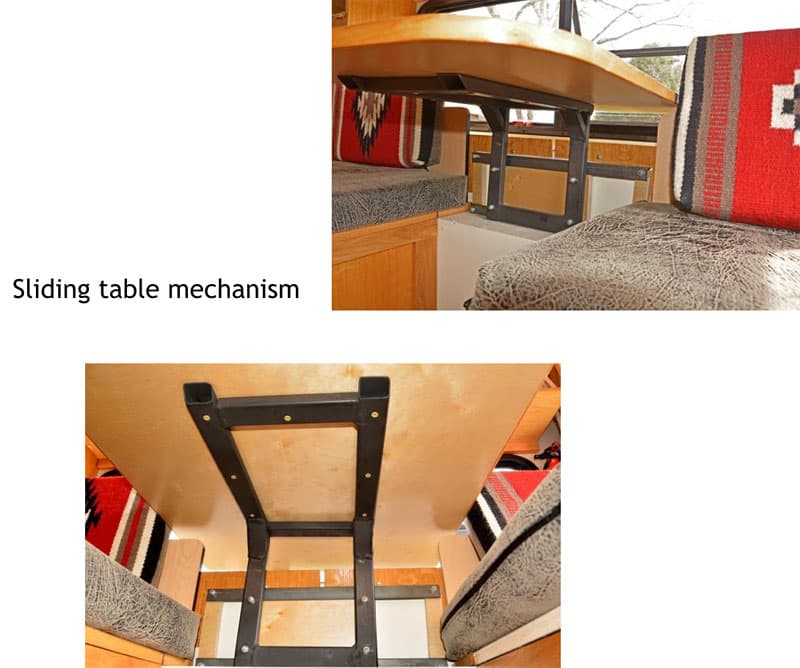 The oversized table slides on a wall mount so the seat lids open easily.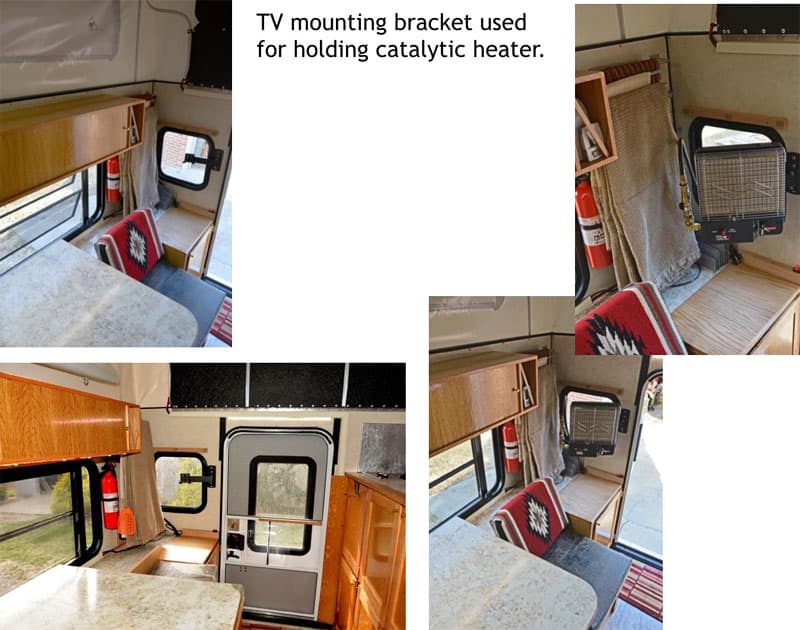 We use a television mount to hold the catalytic heater when needed.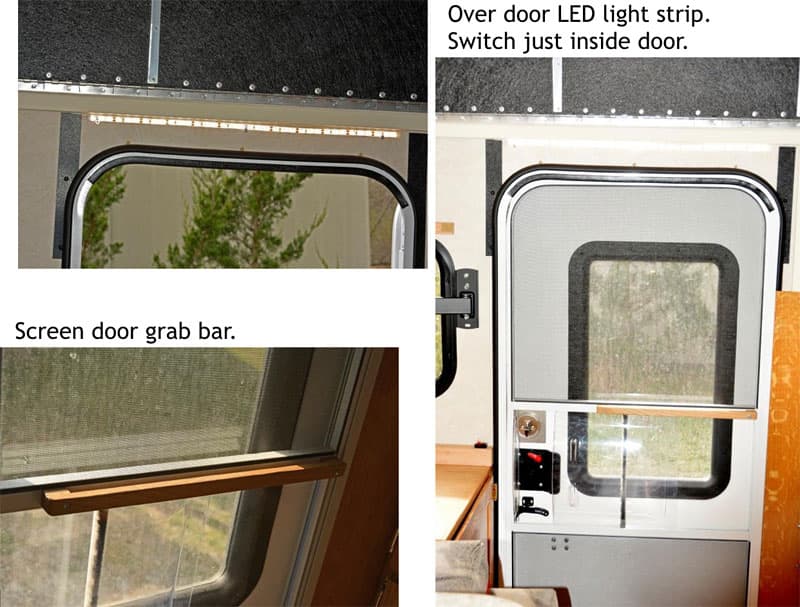 We mounted an LED strip over the door and a switch just inside the door so we have light as soon as we enter.  We installed a screen door grab-bar and outside safety handle that also serves as a mount for the back-up camera.