However, we also came to realize that bringing along our scooter afforded us another level of fun during this sightseeing quest.  We became more nimble with the scooter and all of its inherent benefits – like ease of parking, 100 miles per gallon fuel economy, and it's fun to drive.
Note: In this video I attempted to answer many questions I get about my scooter mount including (1) why a front mount versus a rear mount, (2) what about visibility while driving the truck, and (3) doesn't your truck overheat from blocked airflow?
After years of traveling with a scooter, I determined that several mods were required to stabilize the scooter for long term travel.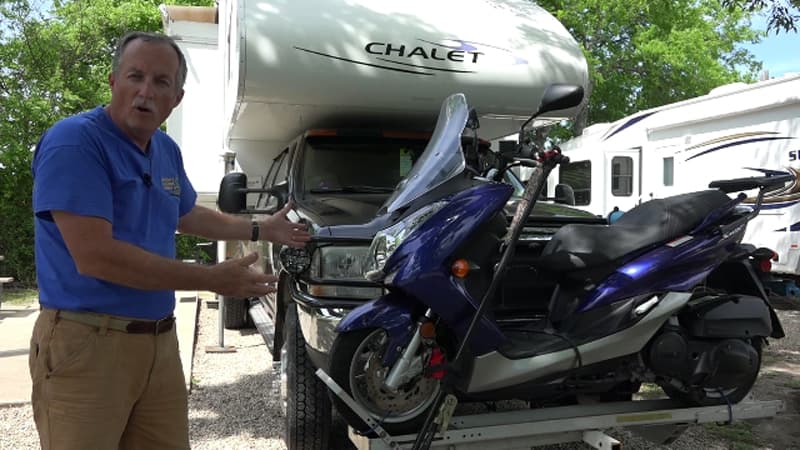 These mods were:
1. Solid linkage rods between the handle bars and the hold down point to stabilize the up/down motion of the scooter.
2. Additional stabilizing bars to better control the side-to-side motion of the hitch.
3. 8-inch drop down receiver with anti-rattle clamps to lower the scooter so it was not in my field of vision while driving.
4. Auxiliary driving lights on each side (attached to my brush guard) to supplement the lost headlight beams blocked by the width of the scooter.
The video is a compilation of multiple mods required to safely and securely attach our 2015 Yamaha SMAX 155cc scooter to the front hitch of our truck.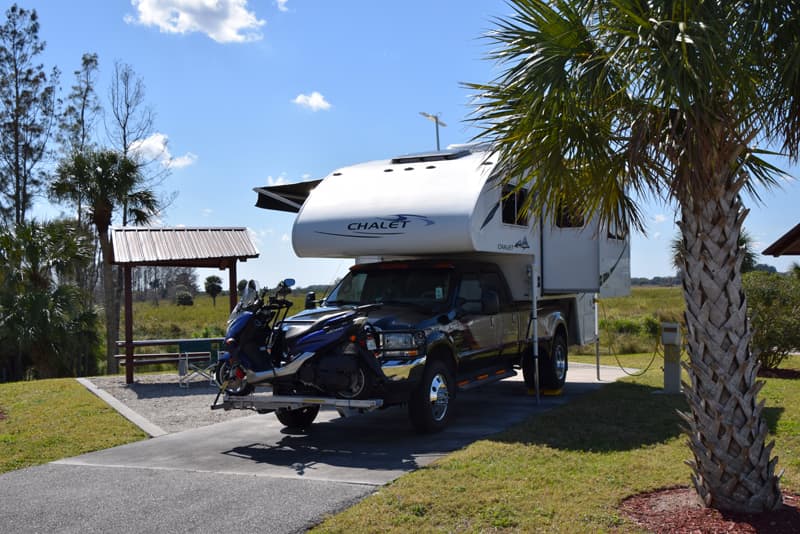 Each mod shown was designed and built out of need based on extensive road testing as we traveled around the country on vastly different road conditions.  With the front hitch now complete, our scooter goes along on our quest safely and securely.
It took me over 40 hours to complete this modification and cost me over $200.  In my opinion, the skill level of this modification is medium to hard.
3. Laurel Wilson, Harrisburg, Missouri
Customizing A Four Wheel Camper
2013 Ford F350
2016 Four Wheel Grandby Shell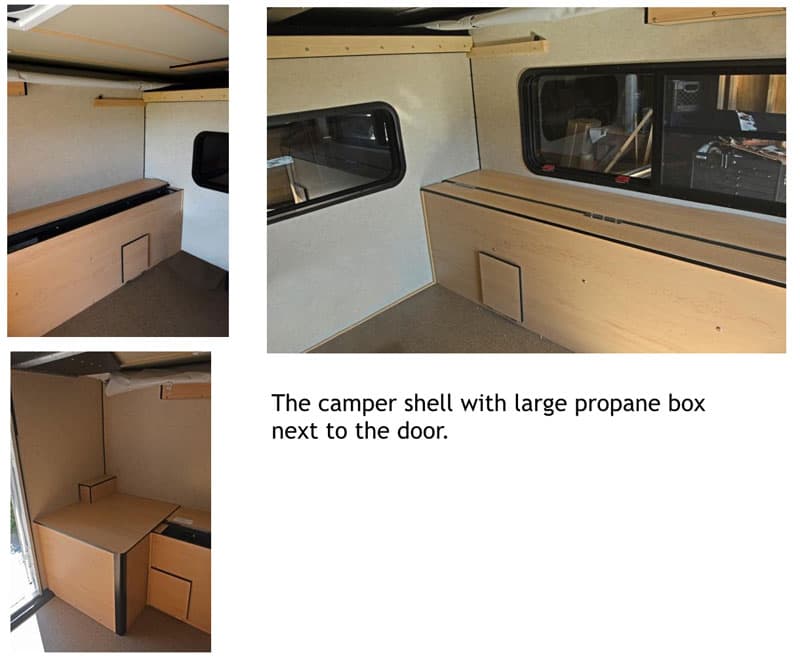 We sold our old Four Wheel Camper, mainly because we wanted the new window design that could be fully opened from the inside.  We bought the Four Wheel Grandby Shell model because we knew how we wanted to customize it to suit our needs.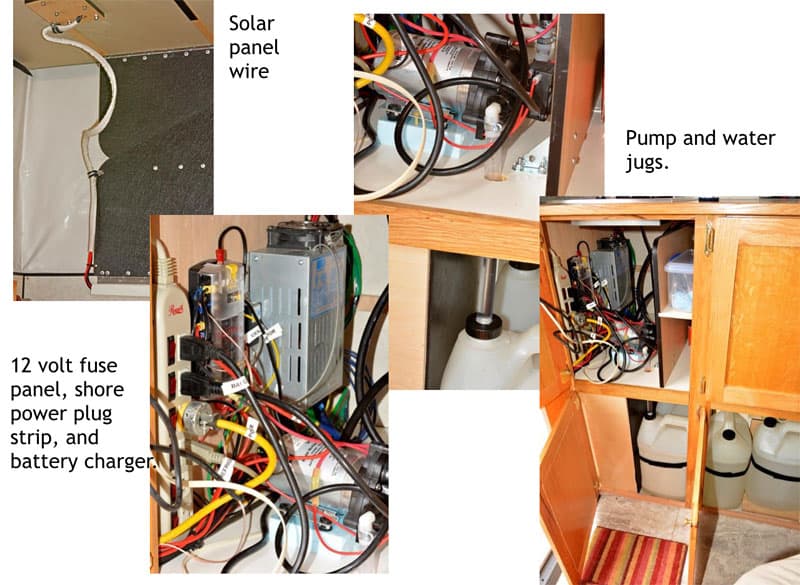 We began from the walls in.  First, we replaced the solar electrical wiring system with larger wires that run a shorter distance to reduce voltage drop.  Then we installed two solar panels on Yakima racks.