Ten unbelievable Mega Mods including a scooter mount, shower installation, interior build, skeleton support, cabinetry remodel, rolling dolly, swinging bike carrier, and a rear aluminum deck.  Don't miss the mod entry from South Africa!

Welcome to the August 2017 Super Cup Monthly Mod Contest.  Please review the following ten Mega Mods and vote for your favorite.  We will announce the winner next week.  If you'd like to enter mods into TCM's Monthly Mod Contest, click here.
Click here to vote for your favorite 3 mods from this month's contest.
1. John Hobson, Rodanthe, North Carolina
Adding Two Showers and Plumbing The Camper
2013 Toyota Tacoma
2014 CampLite 5.7
The little hand pump system for our sink broke and that was the perfect excuse to do some upgrading.  Also, after my wife realized how much she enjoyed boondocking, she didn't want to have to come back to a regular campground for a good shower.  So I accepted the challenge of installing a shower in our camper and having hot water.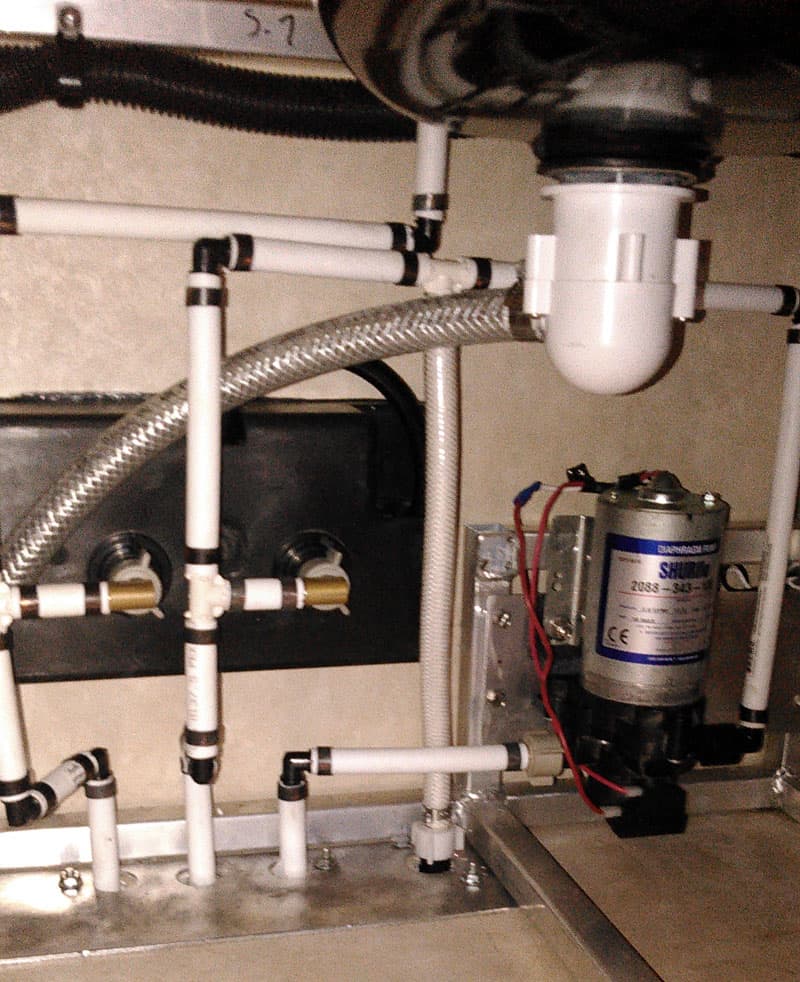 The project started with adding a water pump and the plumbing to accept water from the campground.  We also needed to be able to siphon water from a portable tank.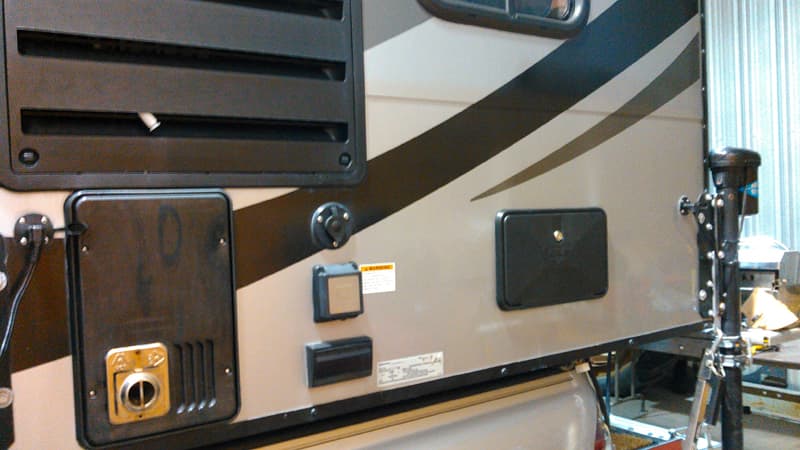 Then we added an outside shower.  This required cutting the first hole in the side of our camper.  Scary!  At this time, we also upgraded the faucet at the sink and used the original hole in the counter for a soap dispenser.
Outside showering is okay when you have privacy and the weather is good, but why stop there?   I figured out how to put a shower inside the camper.
We cut the floor out and had an aluminum catch pan made to fit the hole.

I added a Mahogany wood grate.

Then, I installed a shower curtain track in the ceiling and hooked up the shower to the sink's faucet.

The only part of the labor that I didn't do was the welding of the shower pan for the inside shower.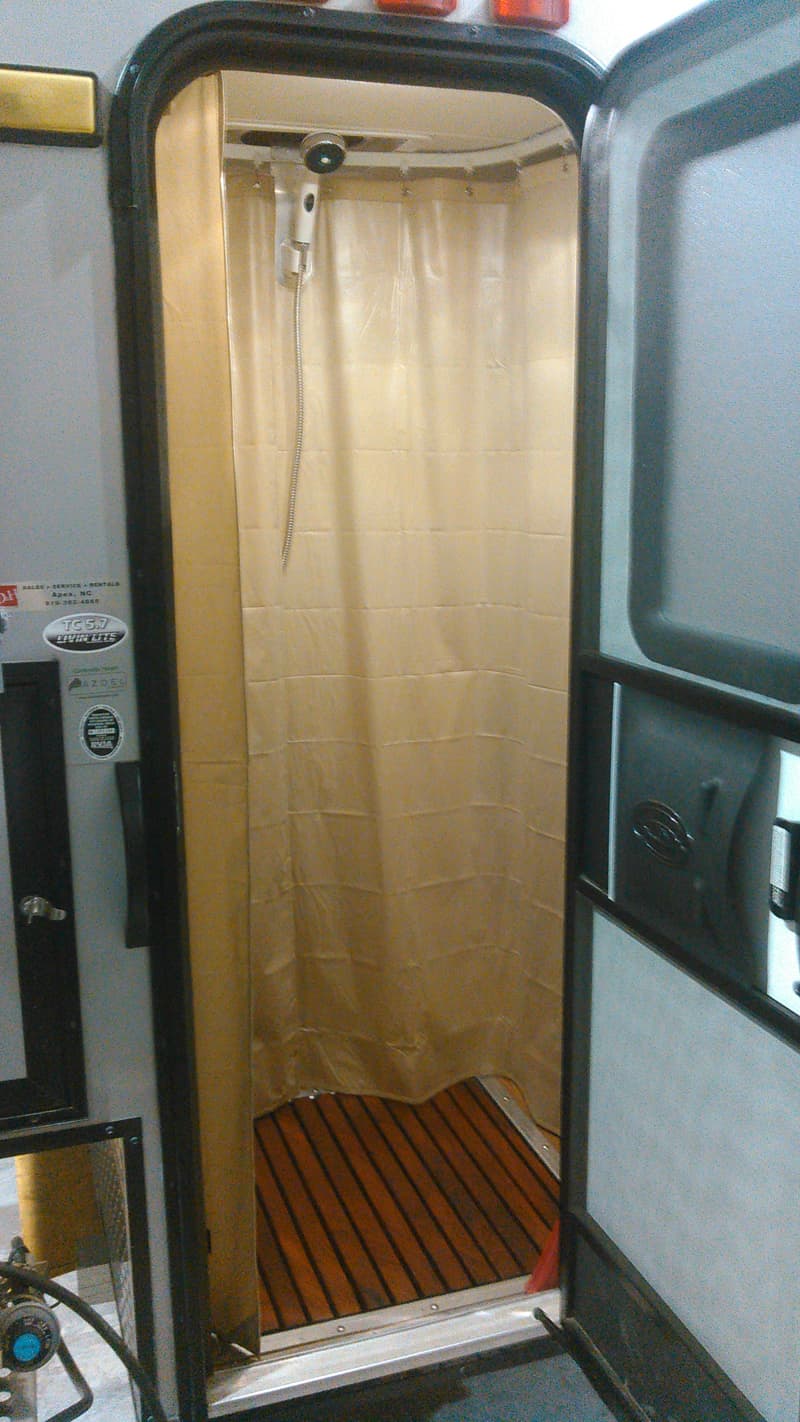 Above: Shower completed inside CampLite 5.7
So far, so good!  It took me 40 to 50 hours to complete this modification and cost me $400.  We figure what we spent on materials we will save by not having to stay at regular campgrounds.  In my opinion, the skill level of this modification is hard.
2. Charles Coushaine, Punta Gorda, Florida
Securing A Scooter For Long Term Travel
2001 Ford F350
2012 Chalet DS116RB
As we go truck camping around the USA, our destinations are usually chosen based on sightseeing.  There are so many wonderful places to visit all with their own charm for us to explore.  That is why we chose a truck camper – so we could decouple the truck from camper and go explore!