Grab a handle.  Pull a pulley.  Hear an alarm.  Feel the airflow.  Step on steps.  Find your glasses.  Open the hanger.  One by one, these Mini Mods make a 10X10 impact.

Welcome to the fourth 10X10 Mod Tournament.  Please review the following ten mini-mods and vote for your favorite.
We will announce the winner next week.  For more information about the 10X10 Mod Tournament, including how to enter, click here.
Click here to vote for your favorite 3 mods from this month's contest.
1. Bill Billyard, Niagara Falls, Ontario, Canada
Roof Grab Handle For Ladder Safety
2000 Dodge Ram 3500
2008 Palomino Winter Creek 115RS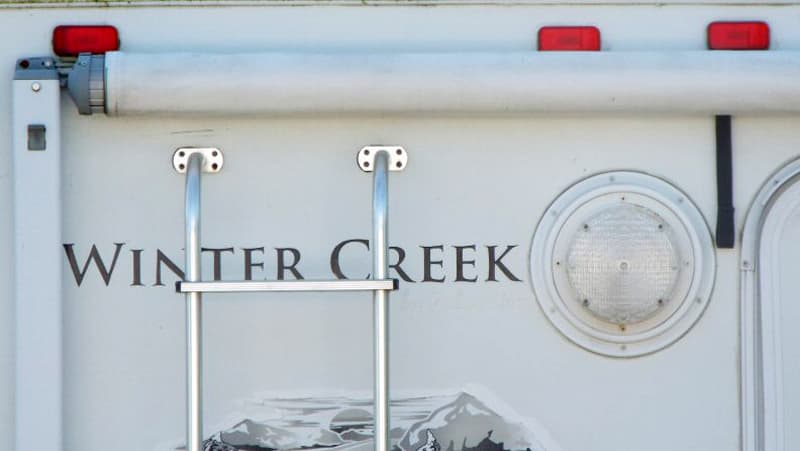 Our new to us 2008 Palomino Winter Creek 115RS came with a rear awning.  Unfortunately that meant the rear ladder did not go all the way up to the roof.  When making the transition from the ladder to the camper roof, there was nothing on the roof to grab and hold on to for safety.
We determined that a shower handle, designed for folks who are unsteady on their feet in the shower, would do the trick as a ladder-to-roof grab handle.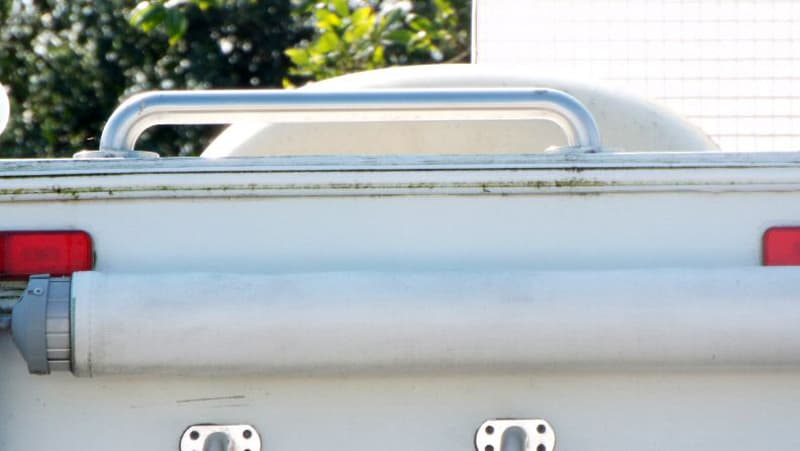 We bought an 18-inch stainless steel shower handle from our local home improvement supply company for less than $20.  Then we screwed it onto the roof directly above the ladder.
The shower handle gave us something to hold onto as we transitioned from the ladder onto the roof.   It has worked out very well for us and makes it much safer to get onto the roof.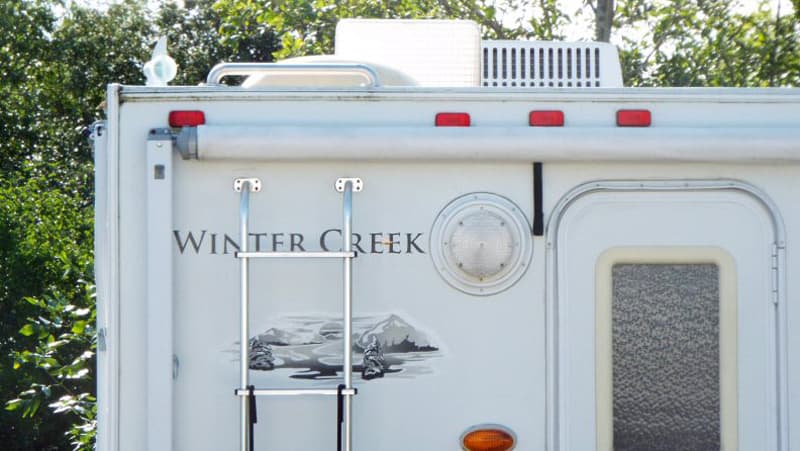 It took about 15 minutes to complete this mod and cost me less than $20.  In my opinion, the skill level of this modification is easy.
2. Steve and Tracy Schuster, Superior, Colorado
Bed Making Pulley System
2015 GMC 3500
2012 Lance 992
From the first day in a truck camper, I have looked for a way to make the bed without having to crawl up and scramble around to try and get the sheets and blankets to look nice once the bed is made.
I made a bed-making system by adding a pulley to each side of the headboard and then ran a cord through it that is twice as long as the overhead bed space.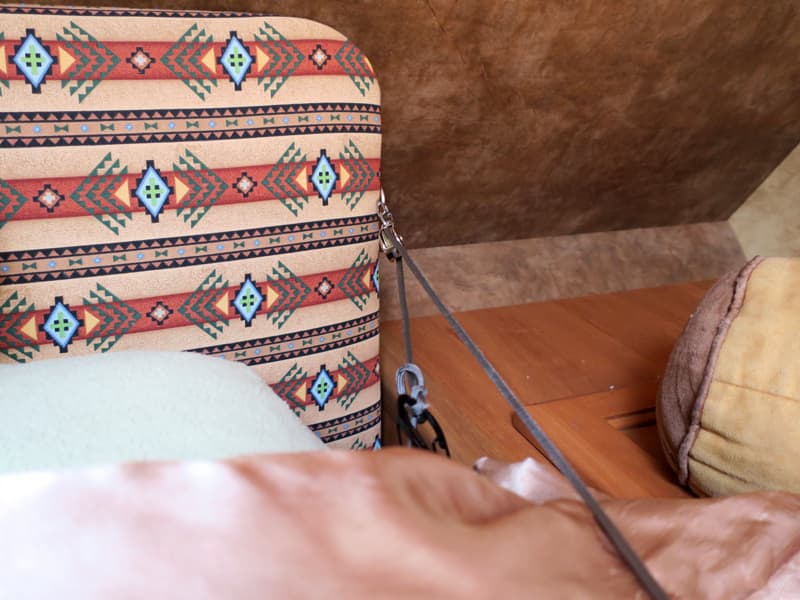 I then sewed small fabric hoops on the sheet, blanket, and comforter.  They are about 2-inches down on the underside of each, approximately where they hit the edge of the mattress.