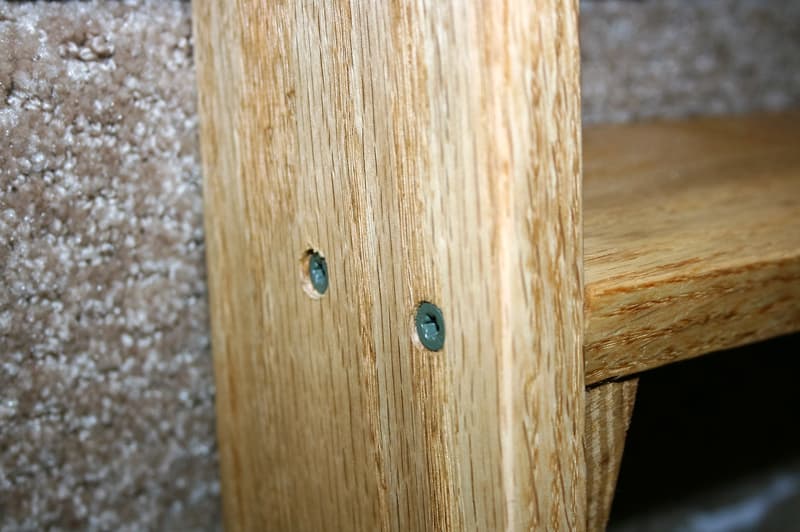 I purchased one piece of kiln-dried white oak (5.5-inches) and made a ladder.  I counter sunk 2-inch deck screws at each end of each step.  Before adding the finish, I cut and glued support pieces under each end of each step.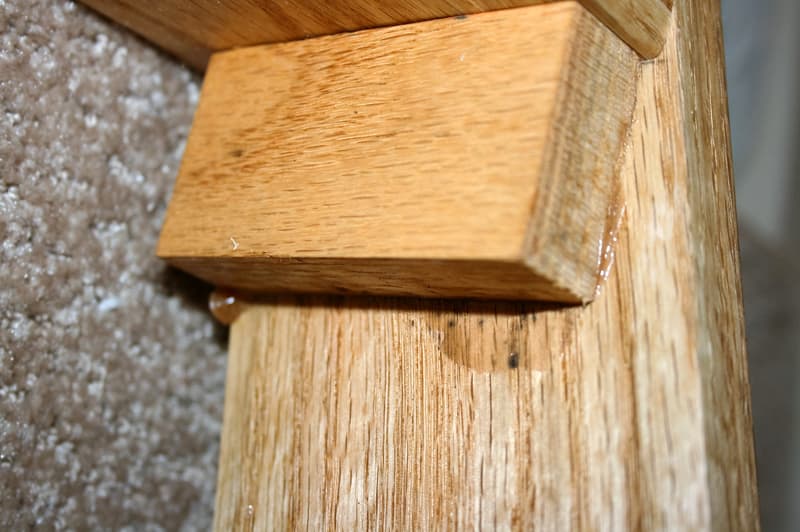 Since our camper has a large slide that comes in next to the bed area, the ladder could not be permanently attached.  From the same piece of white oak, I cut a brace 1.5-inches wide and 2 inches longer than the opening to the bed.  When installing it, I put one end of the brace (which is attached to the ladder with two inch screws) on the right side between the mattress and the wall.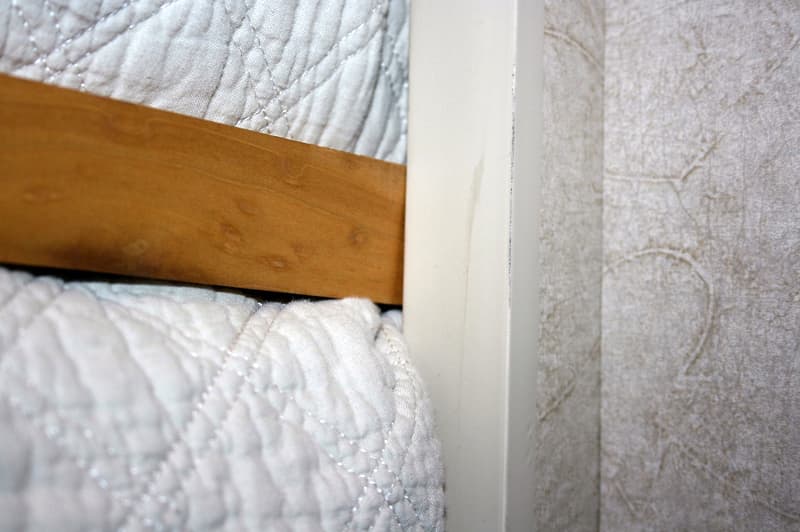 Then I swing the ladder up and into the area on the other end, pull it down, and press it down to the step-up area.  A slight bevel on the ladder is necessary, and will be determined by the distance to the brace.  This might be different for different manufacturers.  When we are ready to close up, we remove the ladder and stow it on top of the mattress.
We have been pleased with the ladder.  It gives us several steps to the bed area, instead of one step and some old muscles.
It took me two hours to complete this modification and cost me $12.  In my opinion, the skill level of this modification is easy.
Click here to vote for your favorite 3 mods from this month's contest.
Disclaimer: The modifications above are submitted by Truck Camper Magazine readers. It is your responsibility to make sure that any do-it-yourself modification project you undertake is safe, effective, and legal for your situation.
Enter Your Mods Now!
If you'd like to enter a modification you've done on your truck camper, click here. You can enter as many mods as you want, at any time. Good luck mod makers!