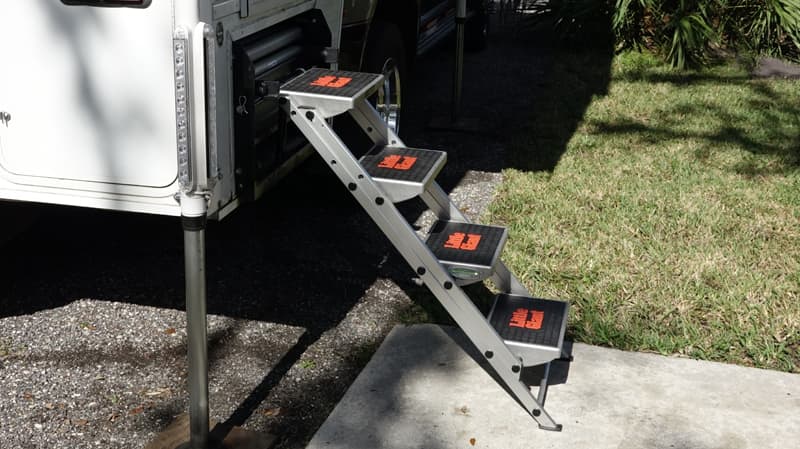 This presents a challenge for the factory entry step system.  In one instance, the lowest step is too high off the ground.  In the other, just perfect.  To address the gap when the camper is mounted on the truck, I decided to build an additional set of pivoting and folding steps.
My goal with this folding step design had four criteria for success. These were:
1. Safety.  The folding steps must be securely fastened to the camper when in use so that the steps cannot come off for any reason.
2. Strength.  The folding steps must be attached strong enough to support at least 300 pounds.
3. Ease of Use.  The folding steps must be able to be attached and removed from the camper with no tools, be rust proof, and fold for ease of storage.
4. Adjustability.  The folding steps must be adjustable to account for uneven terrain.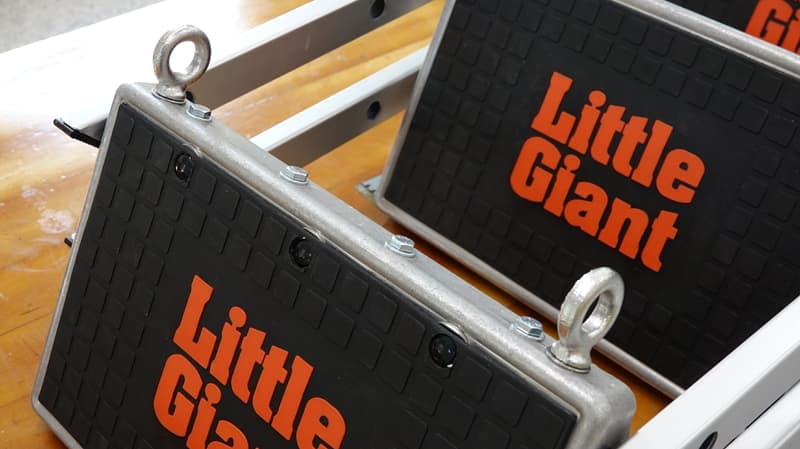 In this modification I purchased a four-step Little Giant Step Ladder, took it apart, and added an eye-hook attachment to the top step of the ladder to hook it to the camper.
Being all aluminum, the steps required additional support to the inside of the top step to to make the steps robust.
I then added a 3/4-inch diameter stainless steel rod across the steel supports for my original steps.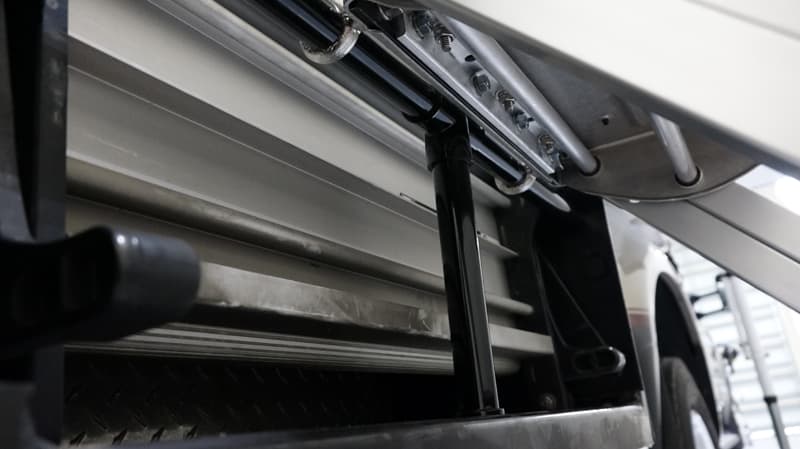 This rod then feeds through the eye hooks while three pieces of PVC pipe keep everything centered on the door.  To account for ground variations, I attached a set of Torklift All Terrain Landing Gear that adjust for varying ground slope.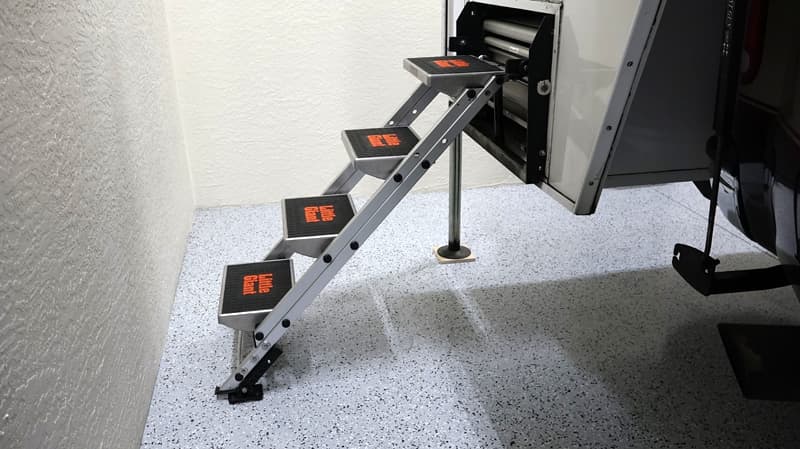 Watch this video to see the build in action:
The steps perform perfectly!  The steps were easy to attach to the camper and provided us with very stable entry and a consistent step height all the way up into our side-entry camper.