Mike: I didn't expect the Rule Breaker to be as big as it was either.  I guess it's is just weird enough to work.  As I like to say, "You can't fake the funk".  This isn't just a truck camper with some sharp graphics.  There's something else going on here.  The response has been phenomenal.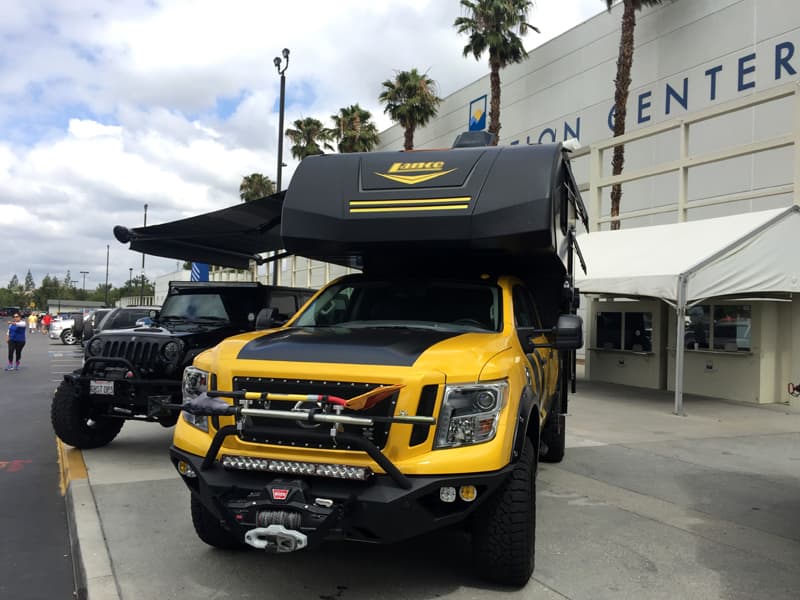 Above: Four Wheels Parts Jeep and Truck Fest, Ontario Convention Center, June 10-11, 2017
TCM: It was our number one story for 2016, and we still to this day get a considerable amount of web traffic for the Rule Breaker article.  Have you ever chosen to stay in the Rule Breaker rather than at a hotel?
Mike: Yes.  I'm glad you asked that.  Four Wheel Parts has a Jeep and truck fest in different locations.  One was at the Long Beach Convention Center in Downtown Long Beach, California.  Hotels there can be as much as $300 a night.
It wasn't about money, but the principle.  I wanted to stay in the camper at the show.  The rig was positioned outside of the front doors to the convention center.  I set up the camper – right there – and stayed for two nights.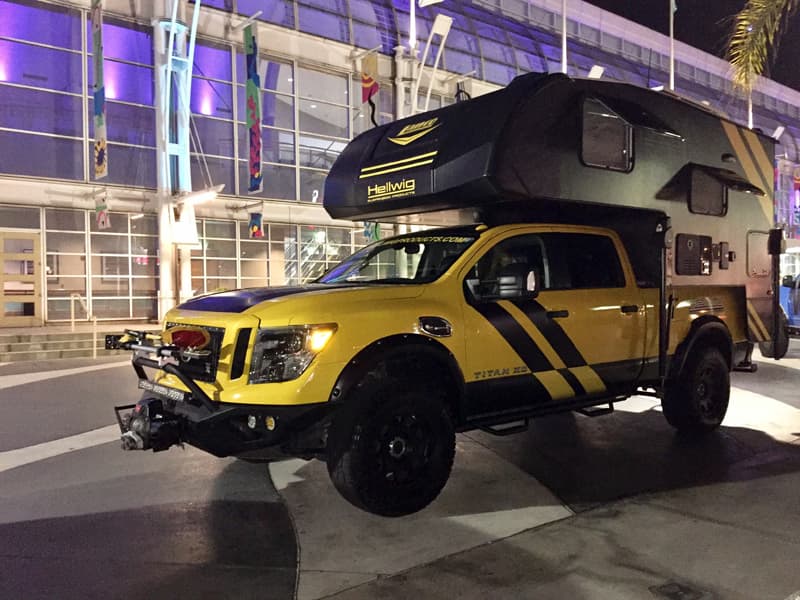 Above: Four Wheels Parts Jeep and Truck Fest, Long Beach Convention Center, July 22-23, 2017
I have also attended a few concerts in urban areas.  In urban areas, I can often find level street parking.  I park the rig, go to the concert, and sleep in the camper.  I don't have to worry about a hotel.  It's not only convenient, but economical.
One concert had streets that were very narrow and not camper friendly.  I ended up talking to the manager, then the owner of the establishment and he said, "I own the place.  You can camp here."  That was great.  Of course, it cost me a tour of the Rule Breaker, but that's what we built it for.
TCM: It seems the Rule Breaker is earning its name at every turn.
Mike: It really has.  Being in a truck camper is true freedom on wheels.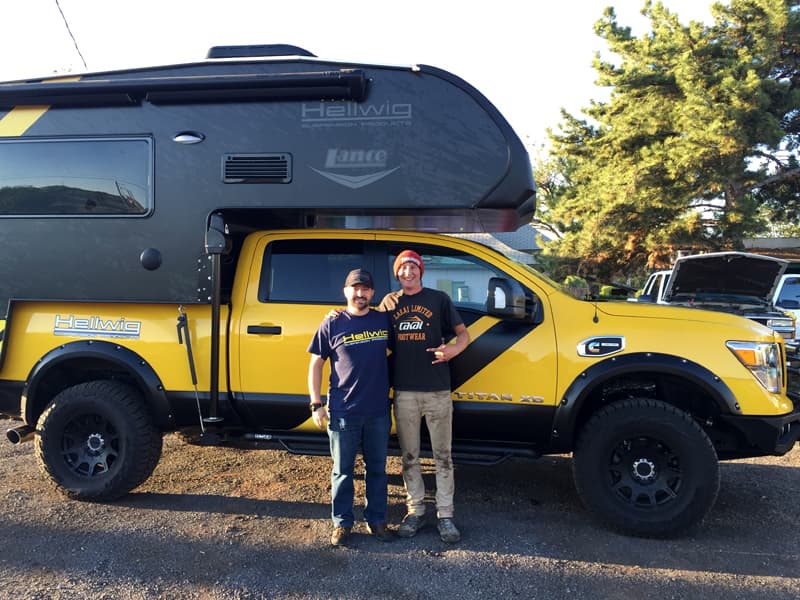 Above: Meeting up with Conner Makita in Ashfork Arizona; on they way to Overland Expo 2017, in Flagstaff, Arizona.  Mike Hallmark is on the left.
TCM: That's what it's all about.  What do you do for Hellwig Products on a day-to-day basis?
Mike: I have recently been promoted to Marketing Manager and International Sales Manager.  My role as the Marketing Manager is to take a look at where we're advertising, new concepts for Hellwig, and getting us ready for the SEMA show by doing two SEMA builds and designing our new booth.  I also coordinate where the Rule Breaker needs to be or set it up for the editors to get out and drive it.
As International Sales Manager, it is my job to find and support new business in growing international markets.  Both roles are challenging, but very rewarding and fun.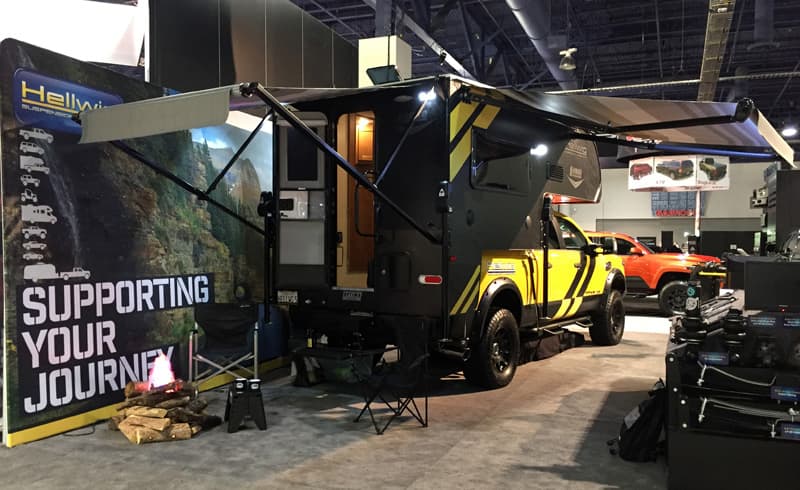 Above: The Rule Breaker in the 2016 SEMA booth
TCM: Getting Hellwig set up for SEMA is a year-long deal?