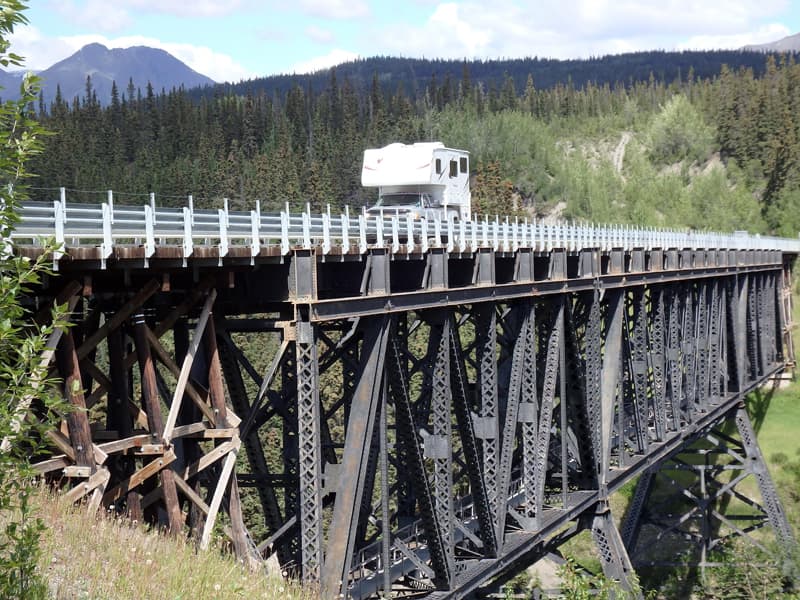 Above: Kusklana Bridge, McCarthy Highway, Alaska
As we prepared for a journey to Alaska, we spent a summer work camping in New Hampshire.  On our off days, we'd visit RV dealers looking at smaller trailers and Class Cs, none of which wowed us.
Then we visited Truck Camper Warehouse and looked at truck campers.  A truck camper immediately made sense for our Alaska trip.  We returned to Truck Camper Warehouse several times trying to decide on what features we really needed and wanted versus what was available.  After returning to Florida for the winter, we decided on the unit we wanted to purchase and headed back to New Hampshire to pick it up.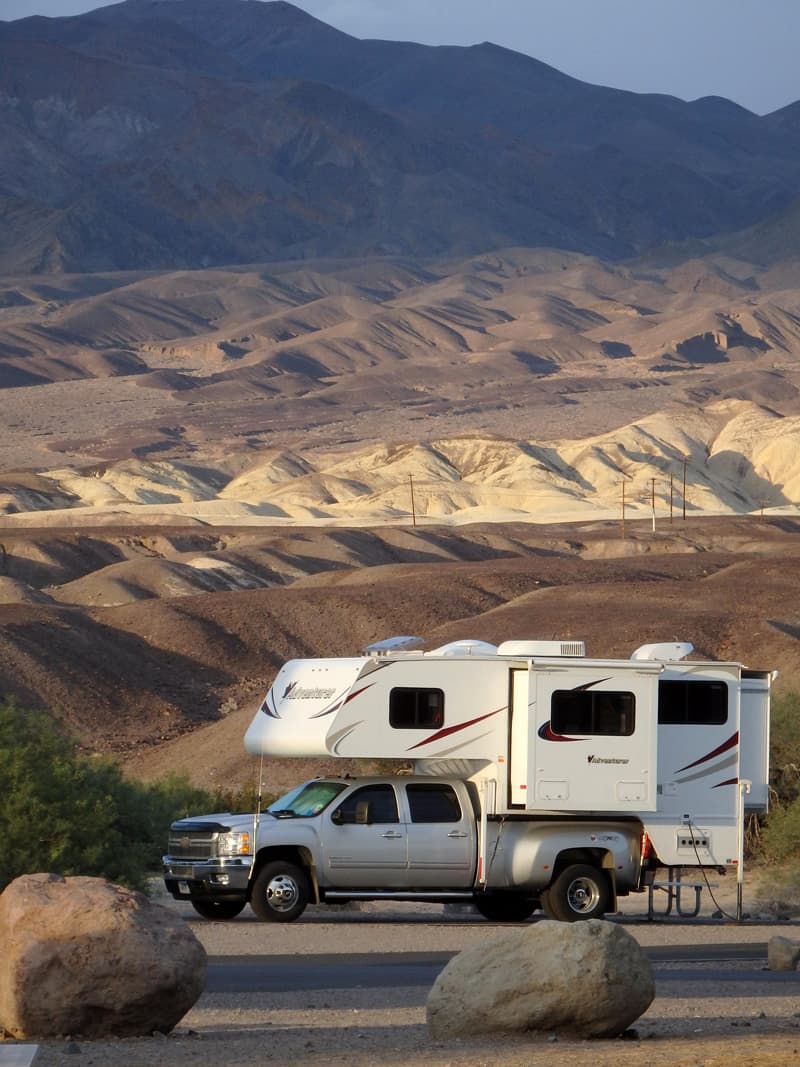 Above: Their Adventurer 116DS camper in Death Valley National Park, California
TCM: After all your research, what made you decide on an Adventurer 116DS?
Jodie: There were three things that swayed us to purchase the Adventurer 116DS; the recliners, the wet bath height (Chuck's over 6-feet tall), and I loved the kitchen layout.
Other features that were also part of our decision were the light interior color and the large windows that brought in lots of natural light.  Knowing we were going to be in the truck camper for five months, we wanted plenty of room to move about, and lots of storage space for supplies.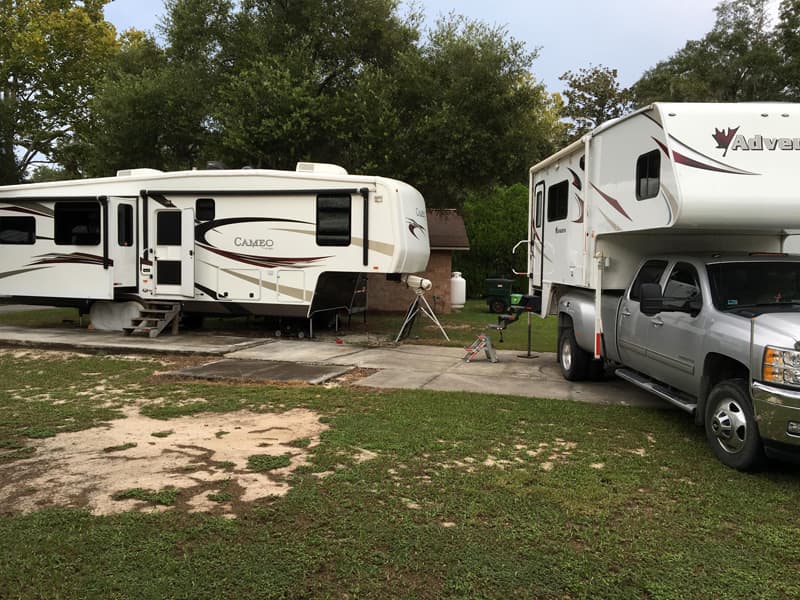 Above: Chuck and Jodie are full time RVers; traveling in the fifth wheel or truck camper
TCM: How was it going from living in your house to moving into a RV full-time?
Jodie: We changed our terminology.  Our fifth wheel is our house.  We thought of our furniture and knick knacks as stuff to break our emotional ties to it.  This is grandmother's victrola, how do I give that up?  We had to readjust our mindset.
Chuck: It's just stuff, so it's not a big deal.  I had tools.  I used to do work on cars, but haven't for a long time.  I just kept the tools I needed and put the rest up for sale.
We sold the house and everything in it.  We have a dozen plastic boxes with LP records and pictures, and stuff we couldn't bring ourselves to get rid of.  It has been at my dad's house and we haven't looked at those boxes in six years.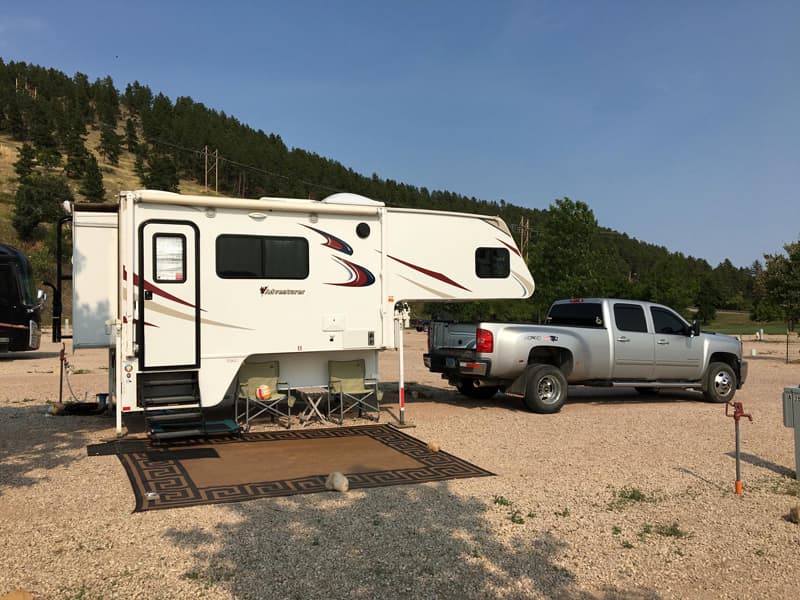 Above: As full-time RVers, Chuck and Jodie are South Dakota residents, Sturgis, South Dakota
TCM: We hear that lesson about stuff from so many folks who go full-time.  You now have a South Dakota address.  Why South Dakota?
Chuck: While researching full-timing six years ago it seemed some states require you to bring your vehicle to the state for inspection.  We also understood you needed to spend a certain amount of time in those states to prove residency.
With South Dakota, we can fly in, stay overnight at a campground or hotel, get a receipt with our name on it, go to the DMV, get our drivers license, and we are residents.  All you need is an address.  I set up the mail forwarding service through the My Dakota Address service prior to going out there.  After that, it was simple.