After hearing that Mark and Rosemary Hellwig bought a brand new Lance 1062, we asked them 10 questions about their new Lance rig and camping.  Check out the jet boat he's towing.

If you owned a truck camper manufacturer, truck camper gear company, or a truck camper dealership, would you go truck camping?  Many of you just said, "Heck yeah!", but the reality is that all too few truck camper industry leaders actually use what they manufacture and sell.
To be fair, there are a good number who do, but we would love to see every truck camper leader in a product decision making position get out there and experience the truck camping lifestyle – at least once a year.  It's not like we're asking them to dig a ditch or get a colonoscopy, just go truck camping and have some fun for goodness sake!
Stepping off my soap box, it's time to re-introduce you to Mark Hellwig, President of Hellwig Products, and an honest-to-goodness truck camper owner and user.  Talking to Mark, he's as passionate about truck camping, boating, and charging a dirt bike up a sand dune as any truck camper we've ever met.
Mark and Rosemary Hellwig recently upgraded their truck camper rig and took their family to a favorite spot for a camping, boating, and crabbing adventure.  To find out more about their new rig, and get the latest news on Hellwig Products, we asked Mark and Rosemary 10 questions.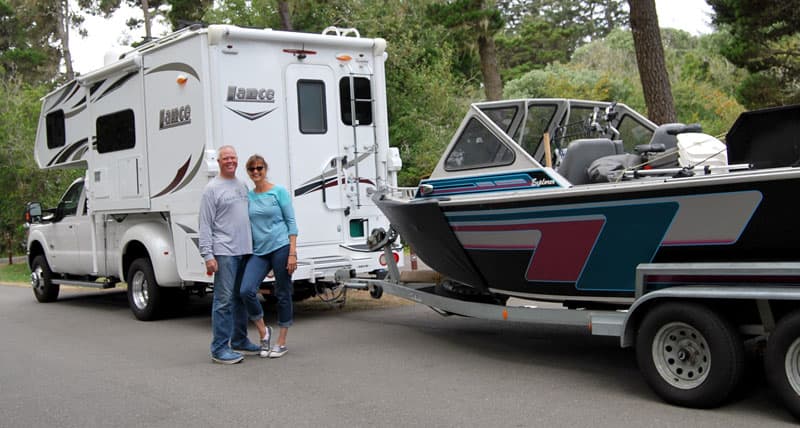 TCM: It's no secret that you're a successful businessman who could have any RV he wanted.  What led you to purchase a Lance 1062 truck camper?
Mark: We have had motorhomes, pull trailers, fifth wheel toy haulers, and other types of RVs.  The Lance 1062 affords us a whole different landscape and gives us the opportunity to tow our toys; motorcycles, boats, and other types of recreation we might bring along.
Rosemary: When we travel, we don't hang out in the camper like motorhome people do.  We are active in the outdoors, so we don't need something really big.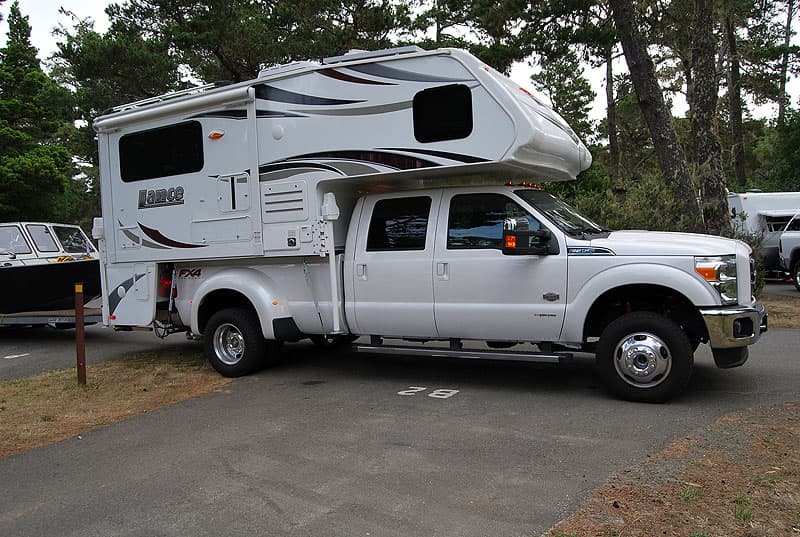 Mark: It's nice to have a smaller vehicle.  If the camper is all we want to take, that's great.  But, if I want to bring a big or small boat or a trailer of motorcycles, it gives us that flexibility.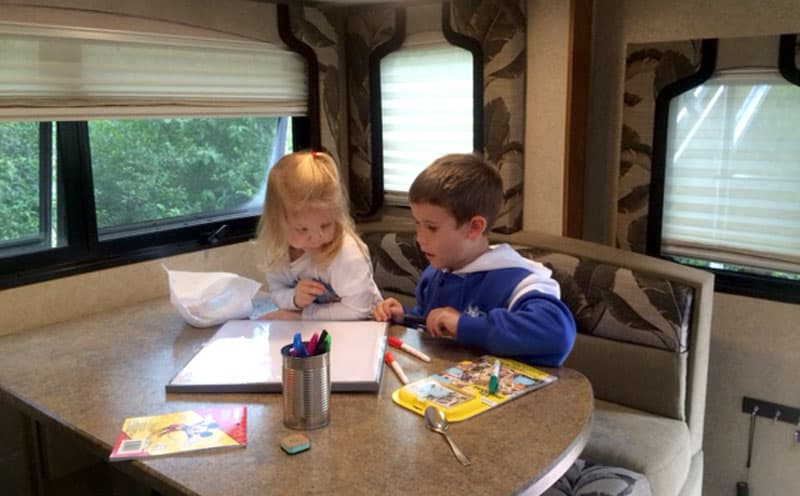 Rosemary: When the two slides are out in the 1062, there's a lot of space inside the camper.  My grandchildren love using the dance floor of the 1062.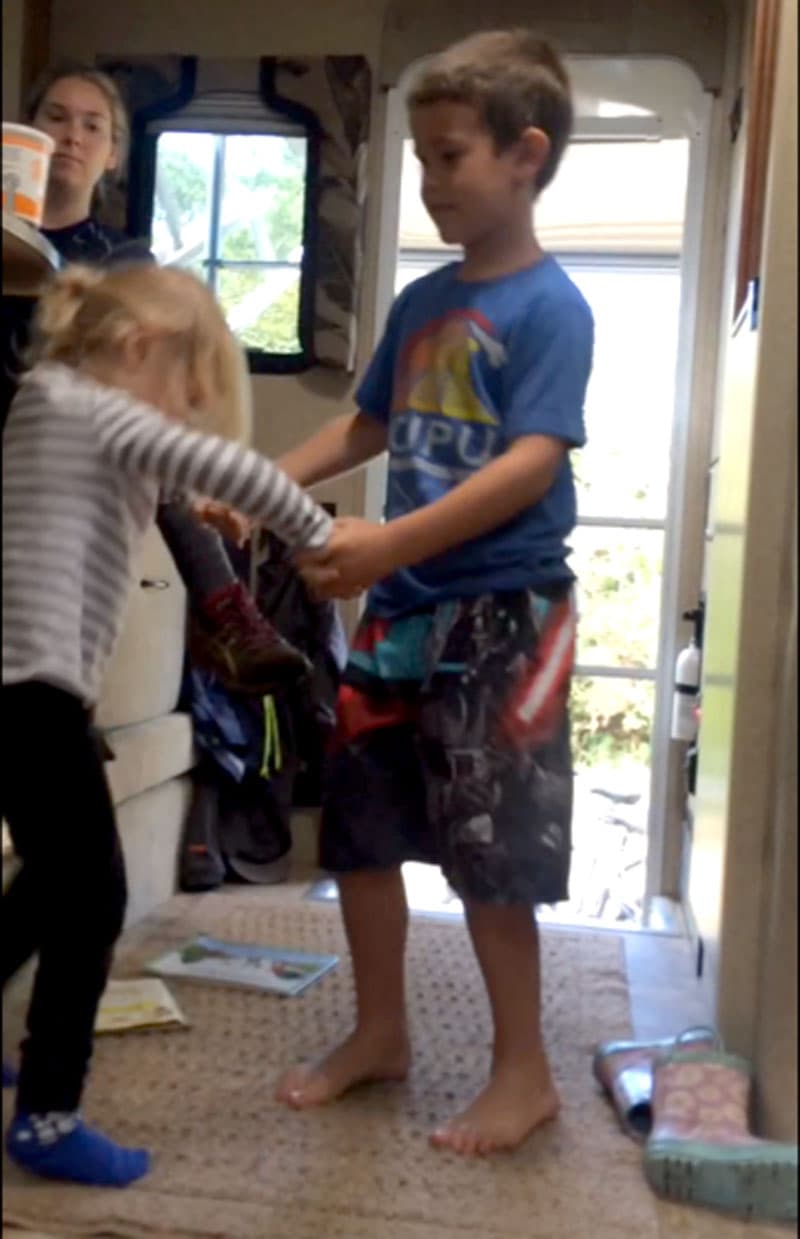 Mark: We decided on the 1062 versus the 1172 because when the back wall of the 1172 is retracted, you have zero access into the camper.  You must extend it out to get into the unit.  With the 1062, we have an 8 to 9-inch pathway where we can sneak in and get to the refrigerator.  We can't get to the bathroom, but we can get inside the camper.
TCM: Did you also upgrade your truck?  It looks new.
Mark: It's a 2016 Ford F350 crew cab, dually with the King Ranch package.  I actually had this truck for my previous Bigfoot truck camper, but I only took that camper out once with this truck.
I drove Fords for a long time and enjoyed them.  Then I had an issue with the local Ford dealer, so I bought a Ram and had that for a few years.  Then, the management at the Ford dealer changed hands.  I stuck my nose in the tent and bought a Ford again.  It's a great truck.