Four Wheel Campers features Chicali Segoviano, the Production Manager and spirit of Four Wheel Campers manufacturing, in a fantastically produced video. Meet Chicali, and his production team.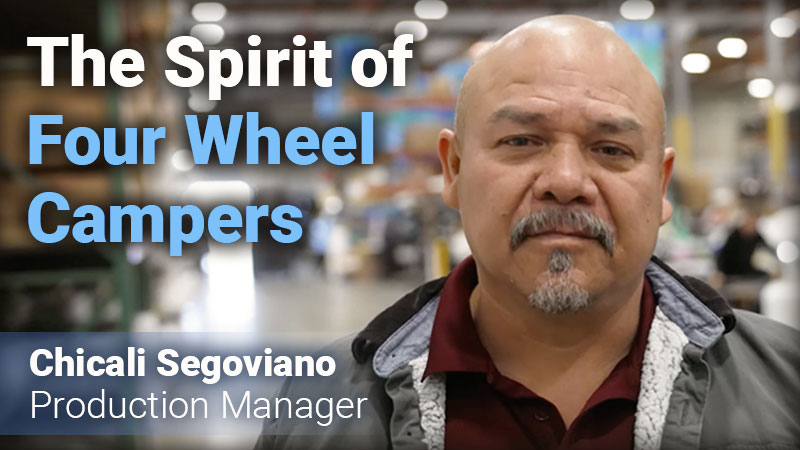 In mid-2007, Angela and I set out on a six-month tour of every truck camper factory in the United States and Canada. At each factory, we parked our rig and gave the management team the same speech, "Don't let us leave until we understand your people, process, products, and culture. We're here to learn." That tour and experience – which could be a whole book in itself – established the very foundation of what Truck Camper Magazine is today.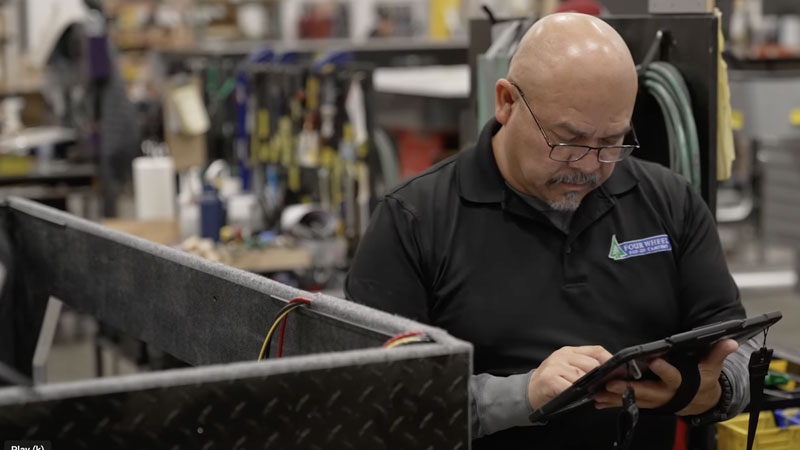 During that tour, we discovered that each company had one person who could literally build an entire truck camper themselves. This person not only had the station-by-station skills and experience but understood how to take a camper from raw material to finished product. In our amazement and appreciation for what these individuals were capable of, we started to give them a very specific title; Mr. "Brand Name".
Without a doubt, Chicali Segoviano is Mr. Four Wheel Campers. His formal title is Production Manager but, given enough time, we have zero doubt that Chicali could build a Four Wheel Camper from aluminum to load out. He's also a remarkable team leader. And if that's not enough, he's a really nice guy.
All of which is why we love Four Wheel Camper's well-deserved feature video about Chicali. If you go to the Four Wheel Camper factory, make sure you give this man a high five. After all, he's been directly involved in the production of your camper.
Click here for more information about Four Wheel Campers.  To visit the Four Wheel website, go to fourwheelcampers.com.