It's time to announce the 2021 TCM Calendar winners.  The First Vote narrowed 385 photos down to 24.  The Final Vote narrowed the 24 finalists to just 13.  And the 13 winners are…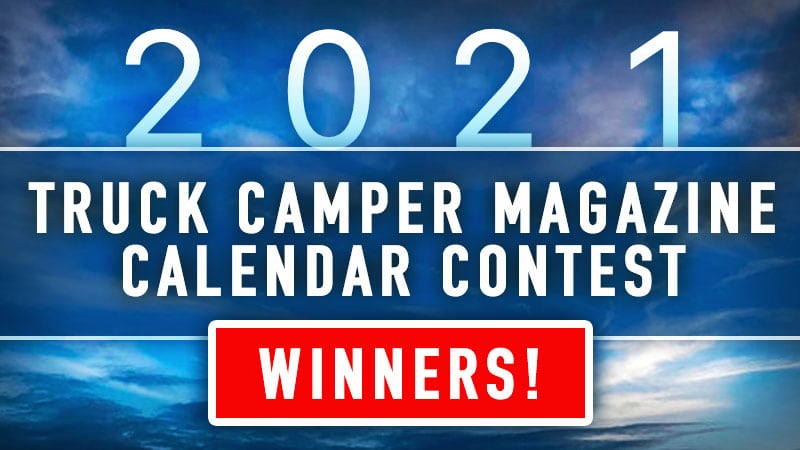 You know how reality television shows drag out announcing who's going home that week, or who won the show?
They'll say, "The winner is…"
And then play on their phone for a minute.
"of the 2021 Truck Camper Magazine Calendar Contest…"
And then pause, staring blankly at the audience for what feels like an eternity.
"after weeks of chatter and speculation…"
Isn't that annoying?  We would never ever do that to you.  Really, we wouldn't.  Not once.
So let's get right to it.
We are very excited to announce the 13 winners of the 2021 TCM Calendar Contest; 12-months plus 1 cover.
And the winners are…
2021 Truck Camper Magazine Calendar Winners
#029 – Todd Smith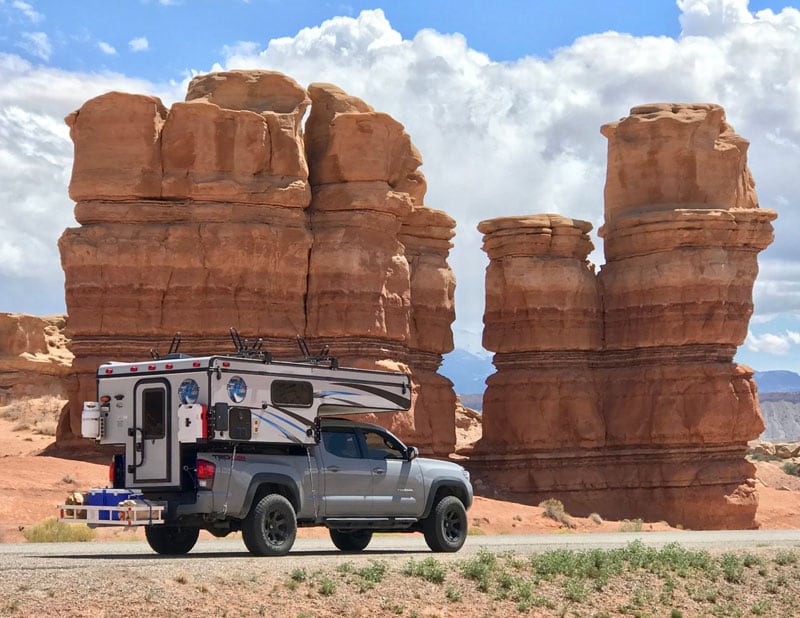 Escalante National Monument, Utah
2018 Toyota Tacoma
2019 Palomino Real Lite 1600
#047 – Kami Golembeski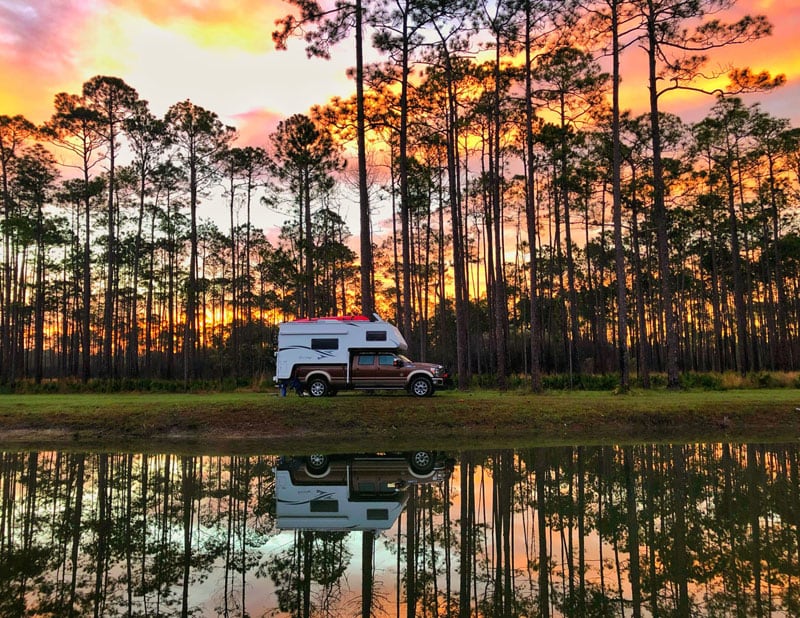 National Forest, Florida
2011 Ford F350
2019 Northstar Igloo U
#081 – Treve Johnson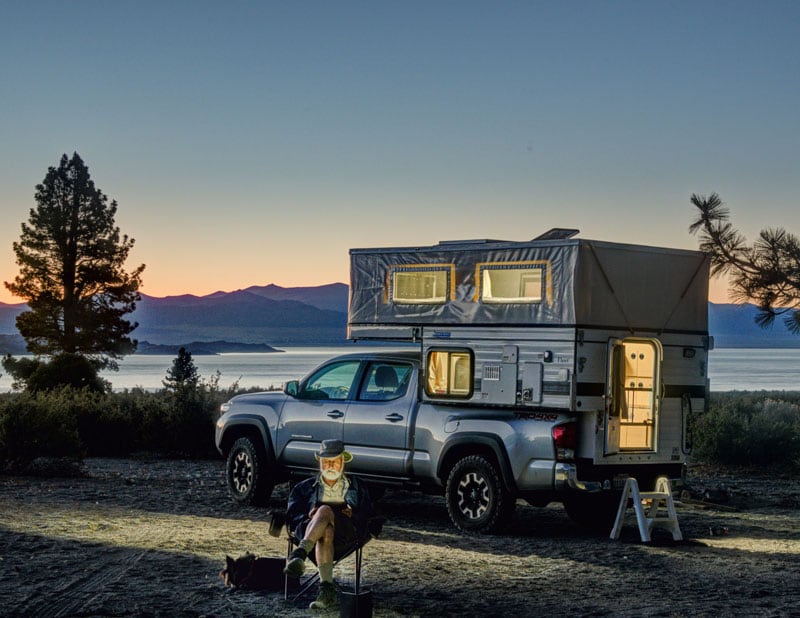 Mono Lake, California
2017 Toyota Tacoma
2017 Four Wheel Camper Fleet
#086 – Bryan Burgess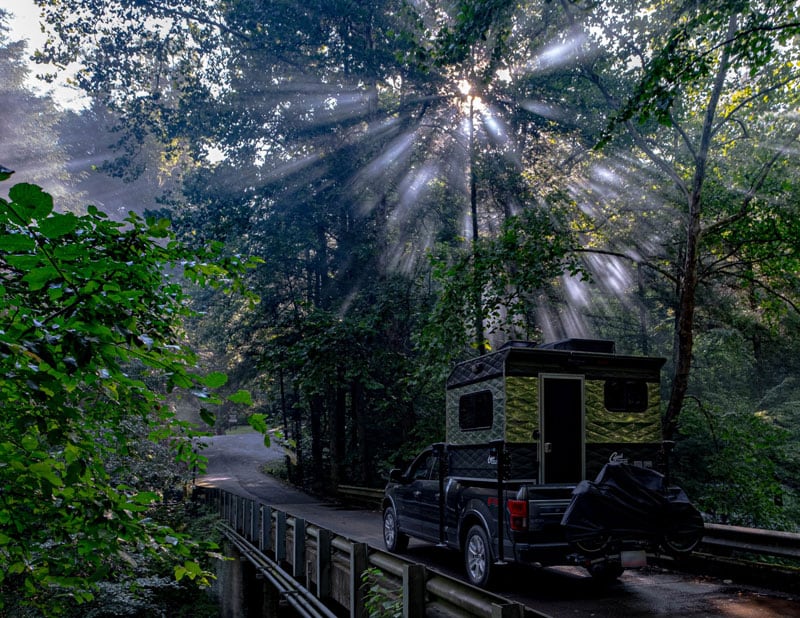 Paint Creek Campground, Tennessee
2018 Ford F150
2018 Capri Cowboy XL
#132 – Heiri Hafner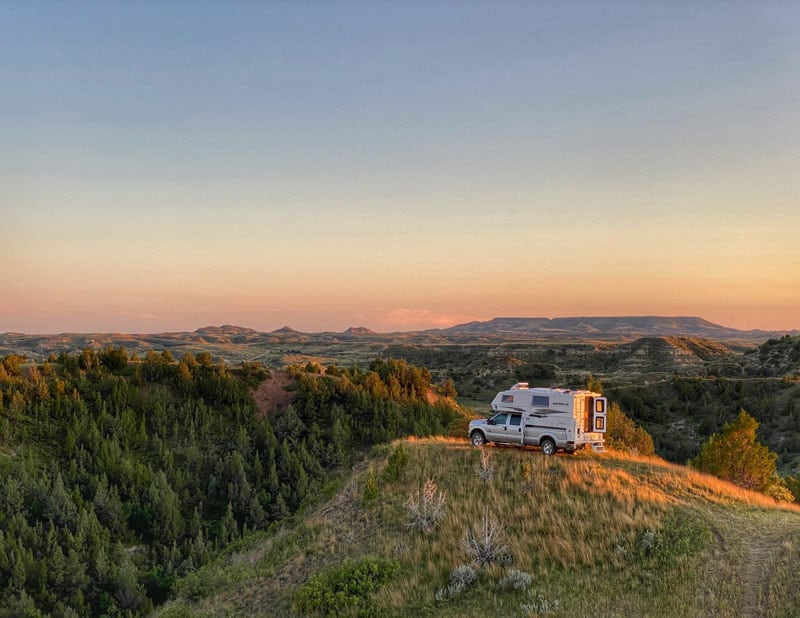 West of Theodore Roosevelt National Park, North Dakota
2012 Ford F350
2020 Northern Lite 9-6 SE
#139 – Angie Scott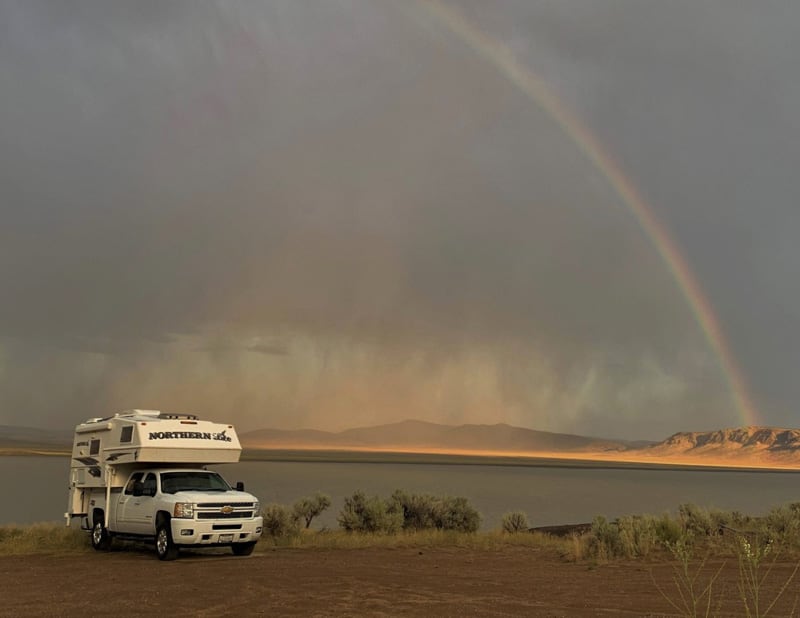 Antelope Reservoir, Oregon
2014 Chevy Silverado 3500
2016 Northern Lite 8-11Q SE
#258 – Marcos Gadaian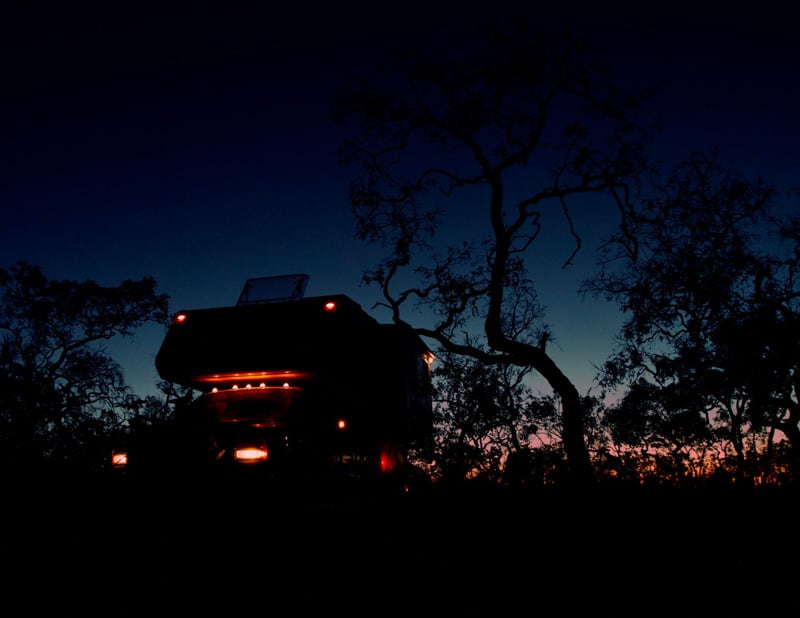 Chapada dos Veadeiros National Park, Brazil
2005 Ford F350
2006 Lance 881
#261 – Derek Hansen

Homer, Alaska
2002 Ford F350
2004 Lance 1010
#297 – Nolan Sturgeon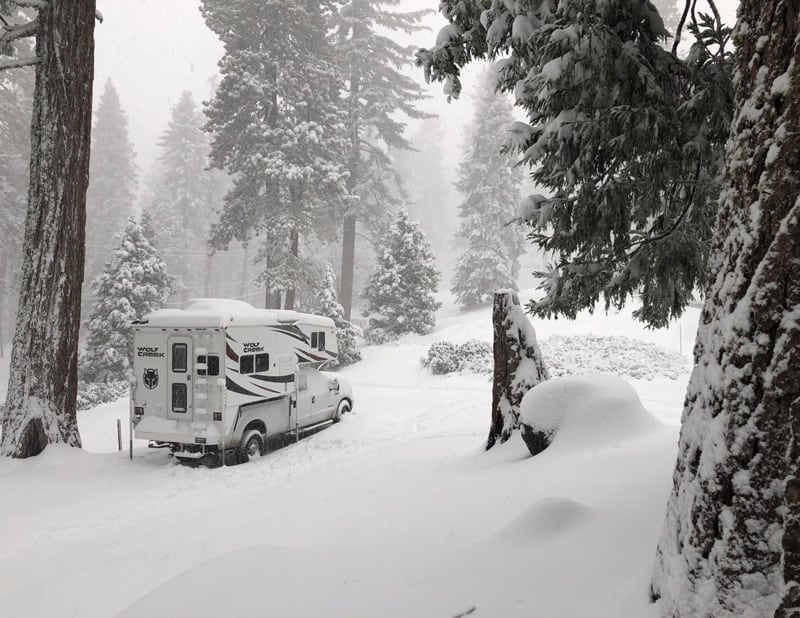 Sequoia National Park, California
2001 Ford F350
2015 Wolf Creek 850
#318 – Marc Rosseneu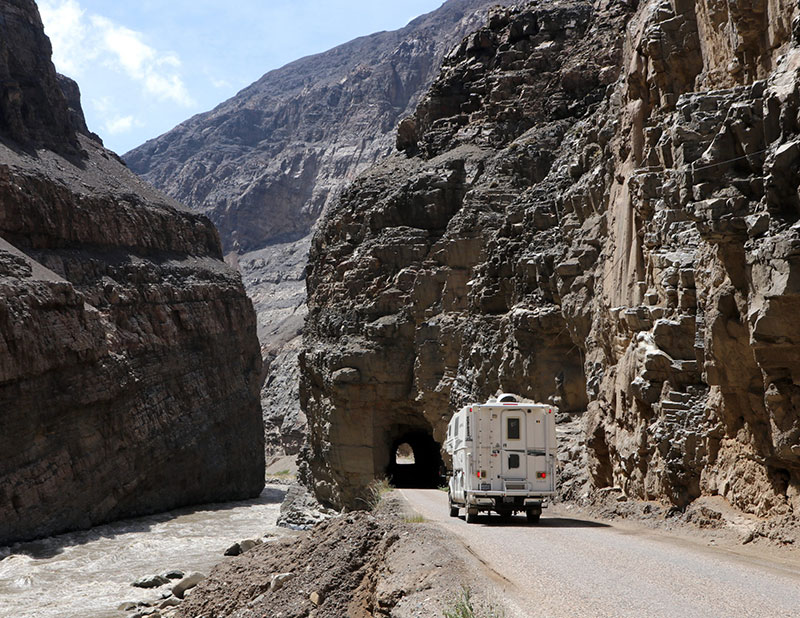 Cañon del Pato, Peru
2015 Ford F350
2016 Northern Lite 9-6 QSE
#321 – Matt Nelson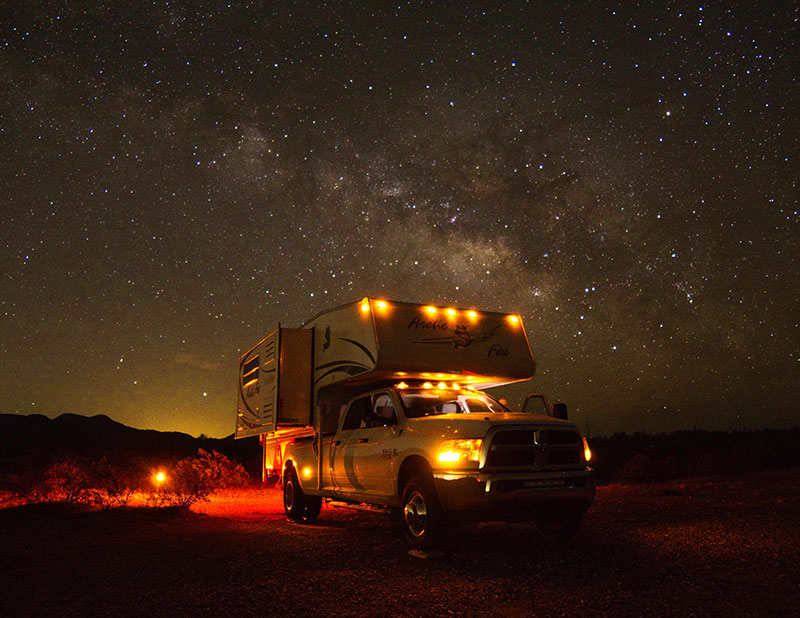 Sonoran Desert, Arizona
2017 Ram 3500
2007 Arctic Fox 990
#331 – Darcy Senft

Prince Albert National Park, Saskatchewan
2015 Ram 2500
2018 Palomino Real-Lite SS-1608
#383 – Francois Mathieu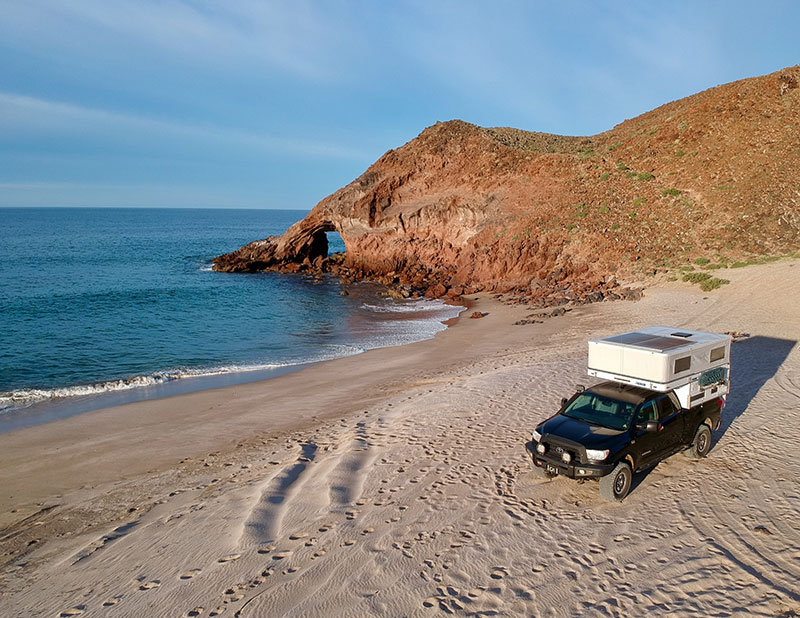 Baja, Mexico
2007 Toyota Tundra
2013 Four Wheel Camper Hawk