For most of us, the 2016 truck camping season has come to a close.  The cold and dark of winter has descended, and I'm back to my basement man cave spinning LP records on a vacuum tube stereo; heaven to be sure, but one can only listen to thermionic emitted electrons for so long.
Angela, Harley, and I are already planning our 2017 winter adventures in Florida and thinking big about truck camping possibilities for the coming year.  Texas?  Maybe.  Colorado?  Rocky, but always a good idea.  Cah-lee-foh-nee-ah?  Could be Ah-nold.  Alaska?  Doubtful, but we're not writing it off.
What we need is some friendly inspiration.  To get our travel idea juices flowing, we have decided to ask a few thousand of our fellow truck camper friends (that's you) what truck camping they enjoyed the most in 2016.
We don't want to know about where you went, or why you went there, unless it was totally awesome dude!  Can you tell we recently watched Bill and Ted's Excellent Adventure?  Man I miss George Carlin.
This week's Question of the Week is, "What was your most excellent (aka favorite) truck camping experience of 2016?"
Since we can't publish everyone's entire year of truck camping, we ask that you keep your answer to the absolute highlights.
We would also appreciate at least one photograph to go with your response.  You did take pictures during your favorite experience, right?
Here's Our Most Excellent 2016 Truck Camping Experience: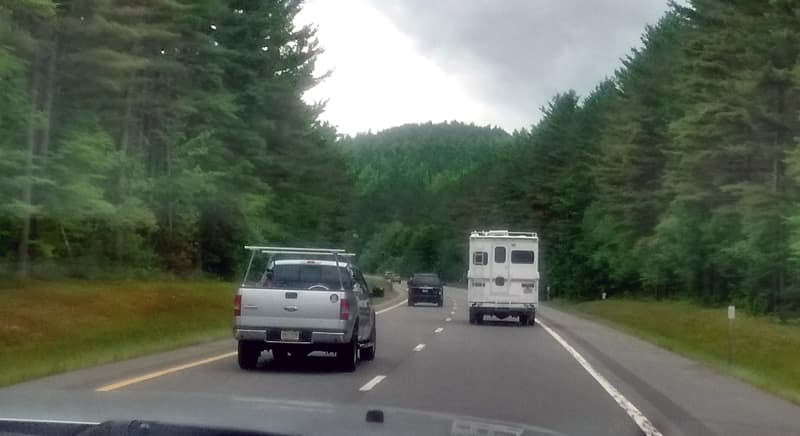 Our favorite 2016 truck camping experience was a short adventure through Vermont and New York on our way to the Lake George North-East Truck Camping Jamboree.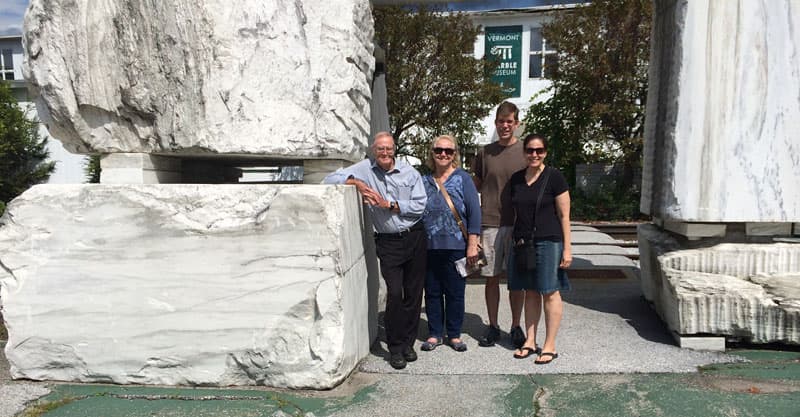 Above: One of our stops was the Marble Museum in Proctor, Vermont
Along with fellow truck camping friends Carl and Kay Goode, we camped at multiple Harvest Hosts locations including The Vermont Wildflower Farm in Charlotte, Vermont, Sam Mazza's Farm Market (pick-your-own blueberries) in Colchester, Vermont, and Elfs Farm Winery and Cider House in Plattsburgh, New York.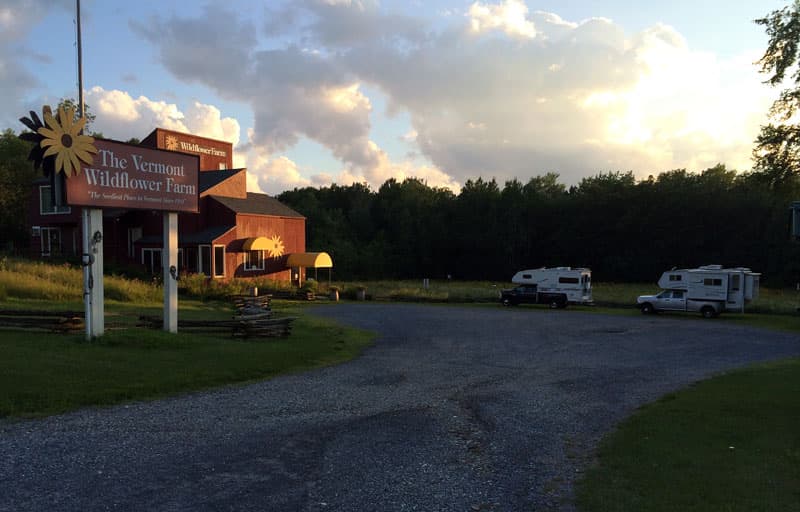 Above: Camped out at the Vermont Wildflower Farm in Charlotte, Vermont
At each of these locations we dry camped for free through Harvest Hosts (with call-ahead permission) in relatively level spots.  Try that in a campground!
We also met the owners at each company, enjoyed learning about their business, bought a few gifts, ate very fresh fruit, and drank a few ciders.
Good times.  Great friends.  And a most excellent truck camping experience.
Please fill out the form below to share your favorite 2016 experience.