We are currently developing a feature on favorite waterways to tow a boat and go boating.  What lakes, rivers, marinas, and campgrounds do you tow a boat behind your camper?  Let's go boating!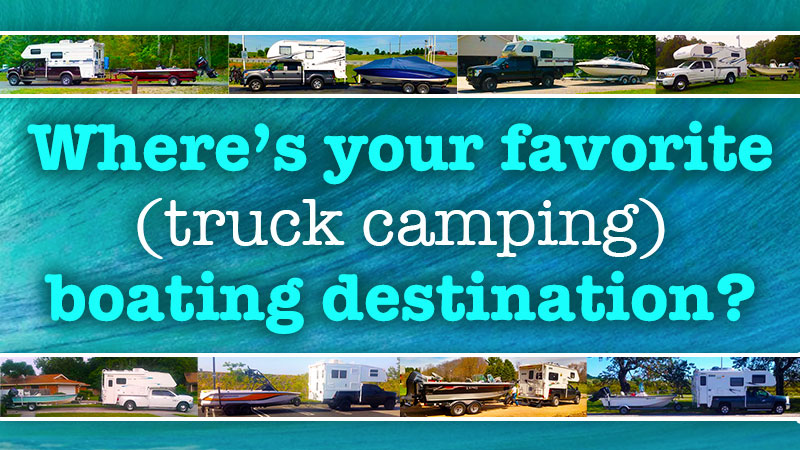 For this destination article, any boating location in the world is welcome.  It could be a pond, stream, river, canal, lake, or the ocean.  If you tow a boat there with your truck camper, it counts.  Uncle Bob's swimming pool?  If you truck camp there and put your towed boat in, absolutely!
For each boating place you mention, please include the name, the location, and the reason you like to go boating there.  Do you go for water sports, fishing, or just getting out on the water?  Crabbing?  Water skiing?  Snorkeling?  Underwater metal detecting?  Let's hear it.
Also, please include where you camped when you visited whether it was a campground nearby or a dry camping spot.  At least one photo is mandatory, but more are preferred.
If there is important information, like details about the boat ramp or a tip to make boating at that location easier, please include that below as well.