We are currently developing a feature on using a truck camper as a base camp to see the Aurora Borealis (northern lights).  If you've seen the northern lights while truck camping, we want to hear from you.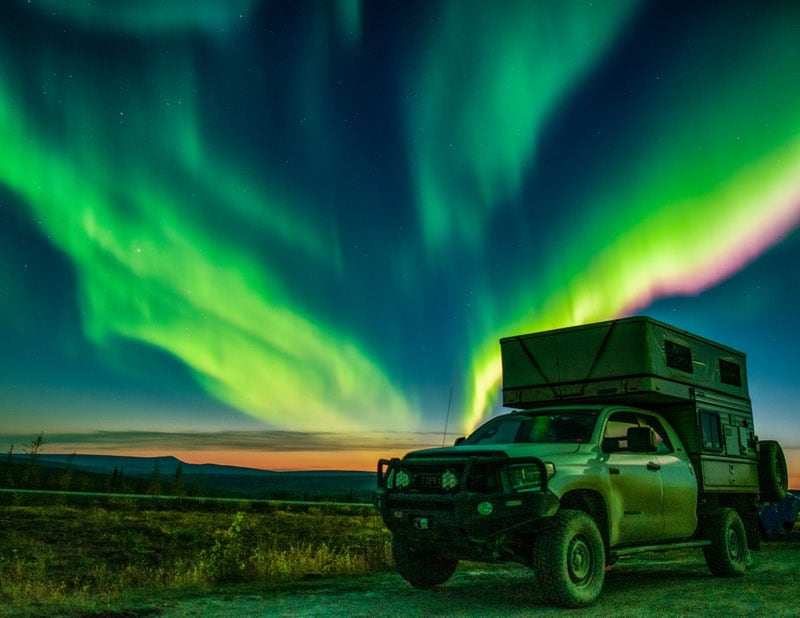 Above: Photo taken by Kevin Speicher in the Yukon Territories, finalist in the 2020 Calendar Contest
If you have ever seen the Aurora Borealis (Northern Lights) while truck camping, please tell us where (location), when (time of year and time of day), and what the experience was like.  Any place in the world you have seen the auroras while on a truck camping adventure is welcome.
For each location you mention, please include the name, the location, and the difficulty of access.  Please also include where you camped – whether it was a campground nearby or a dry camping spot on location – and what else you did there.
If there are any important details, like the conditions of the roads, please include that below as well. In a nutshell, what do you wish you had known before you went?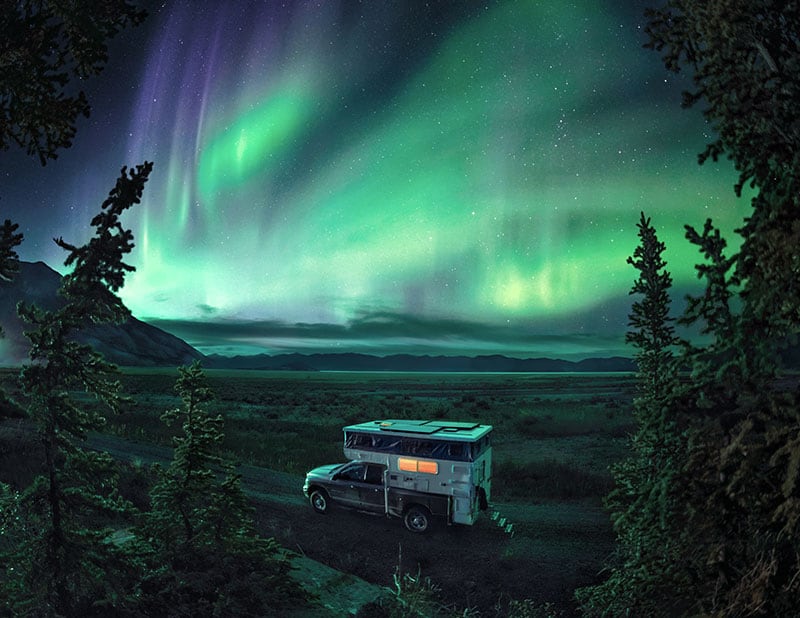 Above: Photo taken by Evan Keeler-Wolf in Kluane National Park, Yukon Territories, winner of the 2020 Calendar Contest
All truck camping experiences that include seeing the Aurora Borealis are welcome.  Your write-up and photography (at least one photograph is mandatory, more is preferred) will by published as part of an upcoming feature story in Truck Camper Magazine.
Thanks for sharing your tips and ideas for viewing the Aurora Borealis while truck camping!