We are developing a feature article on visiting waterfalls while truck camping.  Out of all of the waterfalls you have visited during a truck camping adventure, which one has been your favorite and why?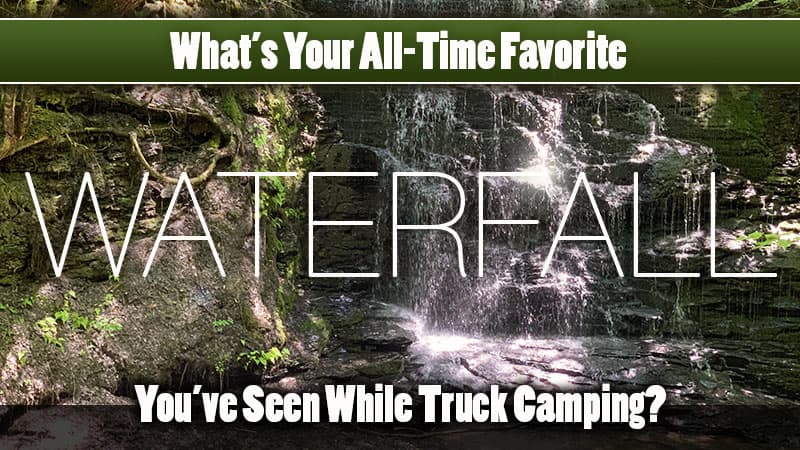 For this destination article, any waterfall location in the world is welcome.  As long as it's a waterfall and you went there while truck camping, it counts.
Please include the waterfall's name (if there is one), the location, and the reason it is your favorite.  How long of a hike was it to the falls?  What was special about the falls?  What was your experience like there?  Let's hear it.
IMPORTANT: Please also include where you camped, when you visited, and whether it was a campground or a dry camping spot.  We want to know about your waterfall in the context of truck camping!
At least one photo is mandatory, but more are preferred.
If there is any important information, like details about where to park, how to get the best view, or a tip to make enjoying the falls better, please include that below as well.  TCM reader, Frank Poole, sent in this idea for a TCM destination article.  Thanks, Frank!