When camping off-grid in the heat of summer, portable fans are often an absolute necessity. What are your favorite portable fans; 12-volt, battery-operated, and 110-volt plug-in?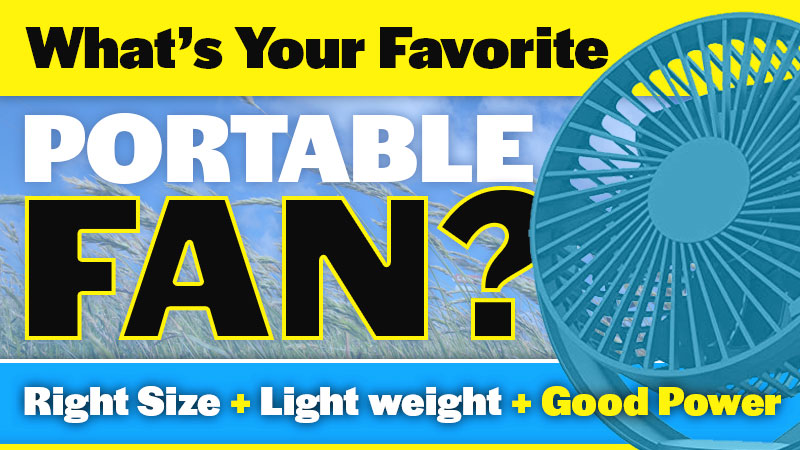 One of the best inventions ever to grace truck camperdom is the 12-volt roof fan. We use our roof fan every single day while in our camper.
Cooking on the stove? Open a window and turn on the roof fan. Getting a bit too warm? Open more windows and turn that roof fan up a notch or two. Cat created a situation that needs immediate ventilation? Hold your breath, open absolutely everything and rip that fan on high.
Unfortunately, 12-volt roof fans are not always enough. If it's really stinkin' hot and humid, more airflow is often needed in the dinette area and cabover. When boondocking, portable fans can be the vital difference between sleeping comfortably, or not. We have four portable fans in our camper and wouldn't leave home without them.
What's Your Favorite Portable Fan?
It's summertime, and the living is… hot so you need a portable fan.
Let us know what your favorite portable fan is and why. Before submitting your favorite portable fan, please check that it's still available. No sense recommending a fan that blew away.
We are now compiling the responses and will post them soon.