I can hear it now… Paid campground?  We don't need no stinkin' paid campground!  Heck, that might have been me saying it.
If given the choice, I almost always pick a free spot over a paid campground.  That's half the reason I love truck camping.  We can camp overnight for free in so many places.  Look!  There's a Cracker Barrel.
For reasons I can't quite articulate, it's extremely satisfying to camp somewhere for diddly-squat.  Zip.  Zero.  Nada.  Goose egg.  Yes, I have to pay for breakfast at Cracker Barrel, but the overnight spot was bupkis.
On the flip side, there are times when the only way to stay close to something is to pony up some bucks for a – gulp – paid campsite.  For example, we don't think anything of paying to camp at a National or State Park.  We love camping in those often unique environments, and don't mind paying for it.  When Angela tells me to take a hike, I can.
As a rule, we hunker down Monday through Friday in one location to work on the magazine.  Sometimes we can find a free place to camp, sometimes we can't.  That's when we pay for a campground and dump our tanks, do laundry, charge our batteries, and take real showers.
The truth is we camp in paid campgrounds quite often.  If that's blasphemy, so be it.  For us, it's just part of the deal.  When it comes to boondocking or paid campsites, we do what works in that moment.
Now that we're going on 14-years of truck camping, we have some absolute favorite paid campgrounds.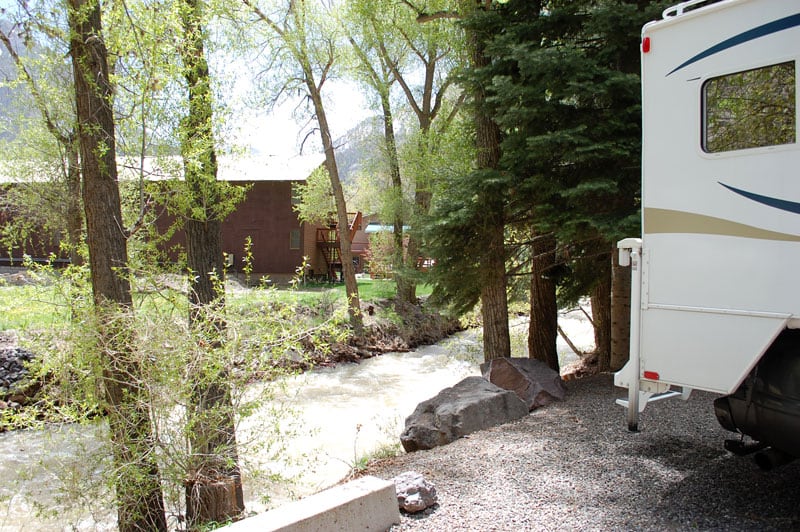 Mine is 4J+1+1 RV Park in Ouray, Colorado (pictured above).  Many of the campsites are right on the roaring (at least when we've been there) Uncompahgre River.  Even better, you can walk right into town with lots of quaint shops, breweries, and restaurants.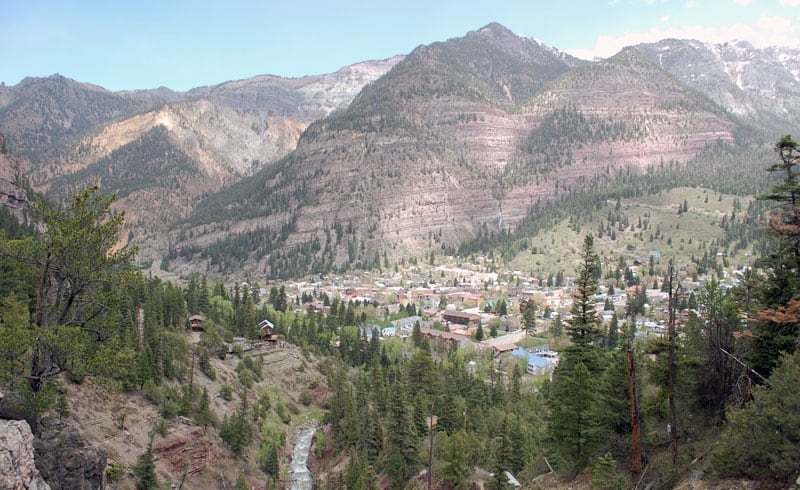 We have been to this campground several times, and recommend it – and the drive to it – very highly.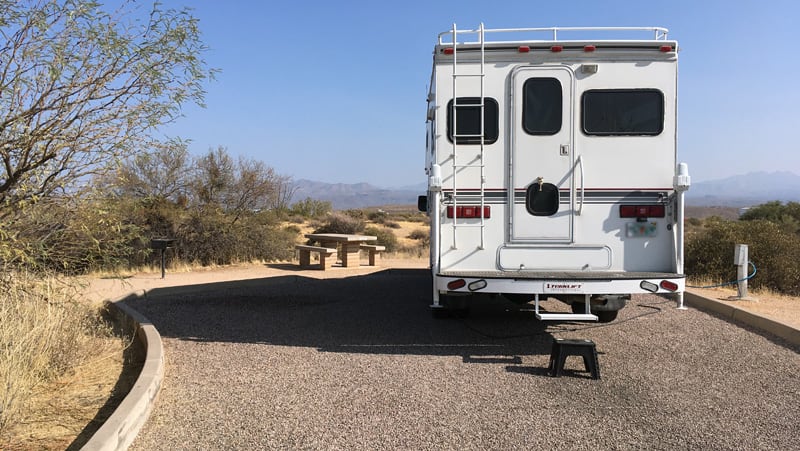 Angela's favorite paid campsite is McDowell Mountain Regional Park in Fort McDowell, Arizona (pictured above).  She said, "The sites are big, the views are gorgeous, and the price is right".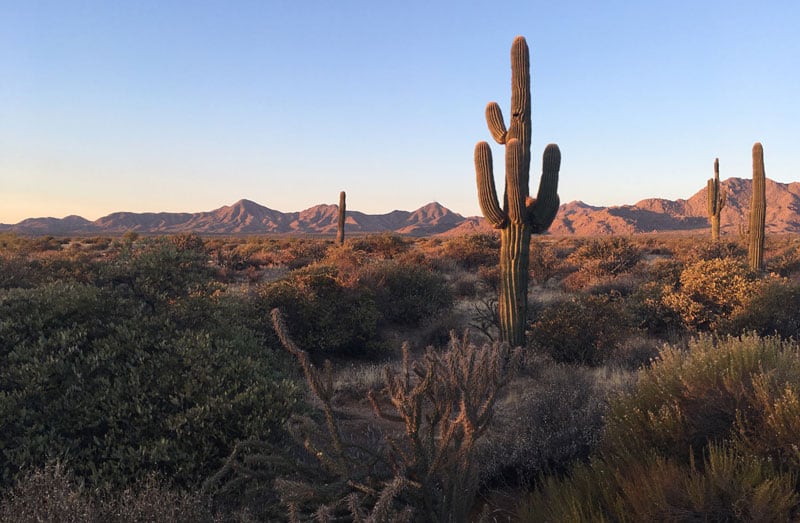 We have camped at McDowell several times over the years.  It's gorgeous.
This week's Question of the Week is, "What is your favorite PAID campground?"
For the record, any paid campground is fair game.  If you loved a National Park campground and paid for it, that counts.  If you camped at a private campground – like 4J+1+1 – that also counts.
Please provide a picture if you have one.   It would be great to see your favorite paid campground.
Please share your response below.