Rich Bain, Organizer of the Washington Rally, sent in the following report:
The Washington Truck Camper Rally was a great success.  Some attendees drove considerable distances to join the fun.  It's amazing what our community will do to catch up with fellow truck camping friends.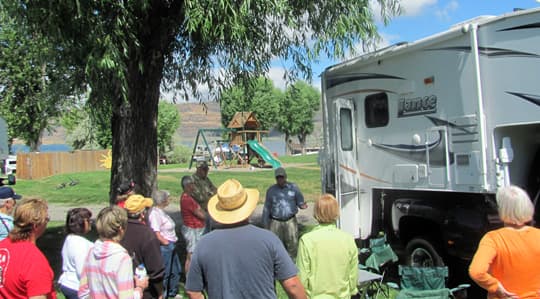 The rally kicked off with a dessert potluck on Thursday evening, sitting around the campfire.  On Friday morning we had the truck camper open houses.  Once again, it was very interesting to see everyone's truck and camper combinations.  Also on Friday, some rally participants went golfing at a nearby course.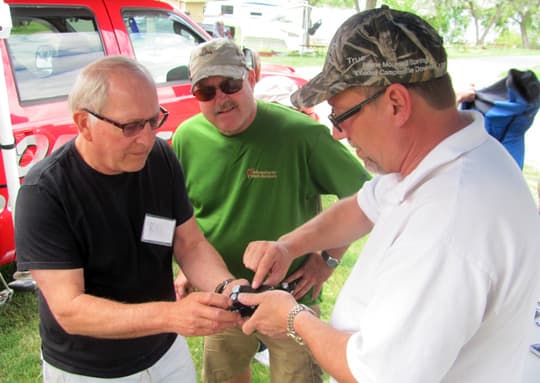 Torklift International stopped by and did an awesome presentation.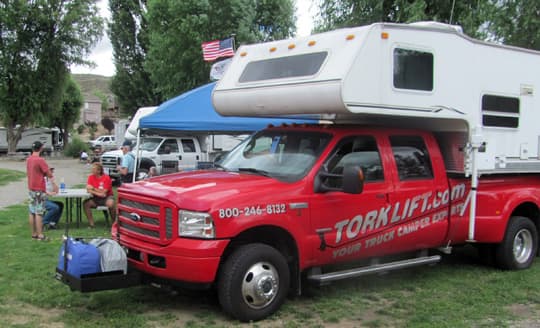 That was followed by a "Tastes of Yakima" sponsored by Adventurer truck campers.  Yakima, Washington is where Adventurer truck campers are manufactured.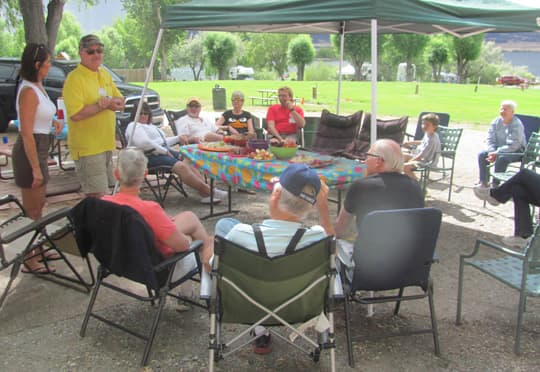 Friday wrapped up with us sitting around the campfire.  We had plenty of wood to burn thanks to George, aka Mr. Firewood.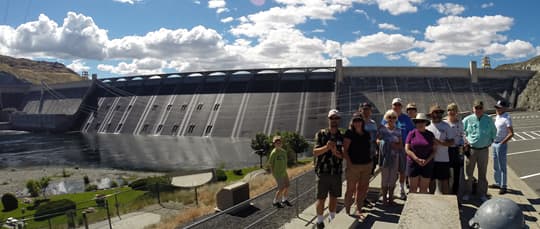 On Saturday, some of us caravanned to Grand Coulee Dam for a tour.  The views from the top of the dam were fantastic.  The visitors center was very impressive too.  We had scheduled for a kids craft in the afternoon, but our son was the only child at the rally.
In the evening we had our big, delicious, and filling potluck dinner.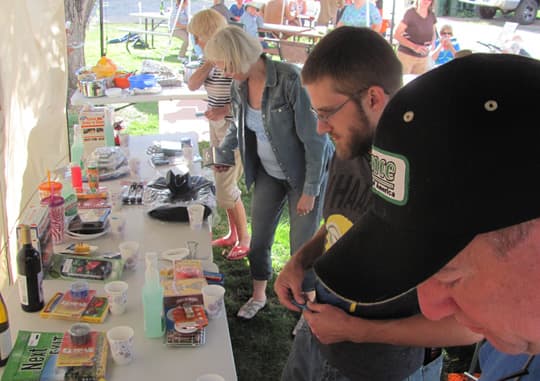 That was followed by a prize giveaway.  Lots of stuff was handed out to the lucky winners.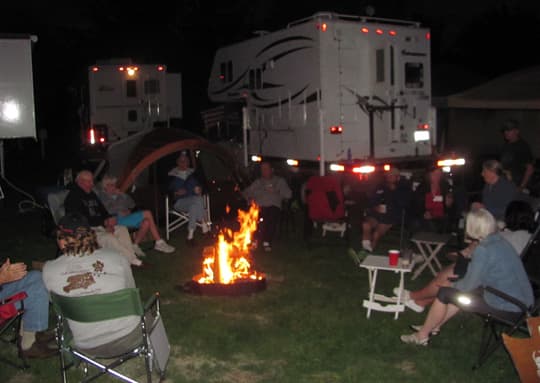 Then after that, the live band started playing on the stage.  Some went down to the stage to watch the band while others stayed at the campsite to sit around the fire.  You could still hear the band perfectly around the fire.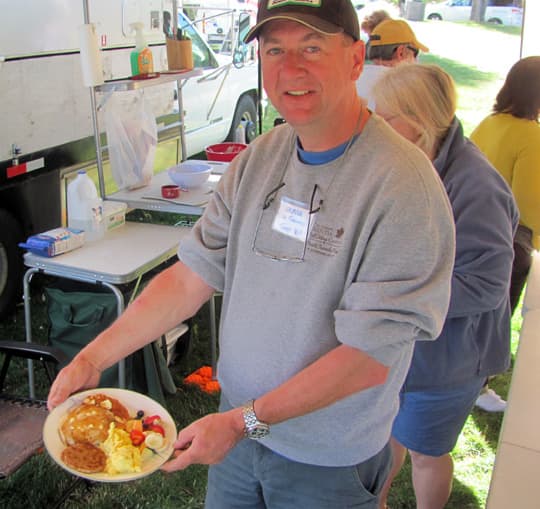 Sunday morning we had our farewell breakfast of pancakes, sausage, scrambled eggs, and fruit, which filled our bellies for our drive home or to other destinations.
It was wonderful to see friends from across North America and meet new camper friends.  We look forward to seeing everyone again.
If you would like to see a more detailed trip report check out my rally blog post.