This past weekend we assembled our latest top secret truck and camper project at Truck Camper Warehouse in New Hampshire.  Bill Penney, Owner and Founder of Truck Camper Warehouse, helped us put the hush-hush truck and can't-tell-you-yet camper together, and swore an oath of secrecy.
While we were at Truck Camper Warehouse, we couldn't help but notice his newly completed showroom building.  We believe it's currently the biggest indoor truck camper showroom on the planet.  If it is not, it's certainly one of the biggest, and certainly the newest.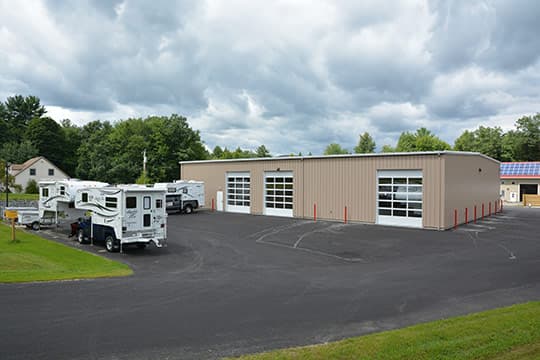 A few 2014 and 2015 truck campers have already made their way onto the newly paved lot and into the building.  Painting the parking spaces is one of the last items on the list.
Behind the new building Bill has installed four level campground sites with water, electric, and sewer.  These sties are only for Truck Camper Warehouse customers who are waiting for service or shopping for campers.  We stayed in one of these sites with our secret rig (not shown).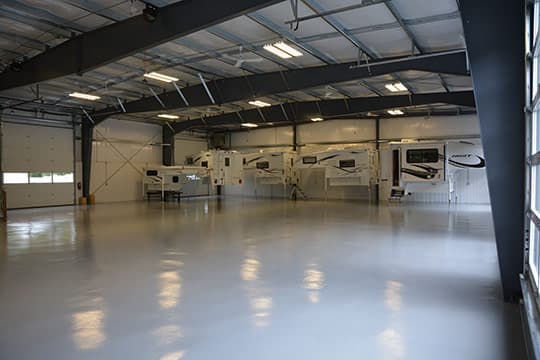 Inside the new building is where Bill envisions a year-round indoor truck camper RV show.  He believes there's enough room to display at least two dozen truck campers under the roof, possibly more.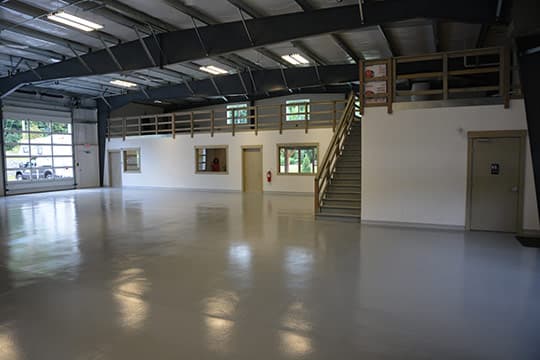 In the above photograph you can see the main office (far left), RV store area (center left), stairs to the second floor (center right), and the door to the bathrooms (far right).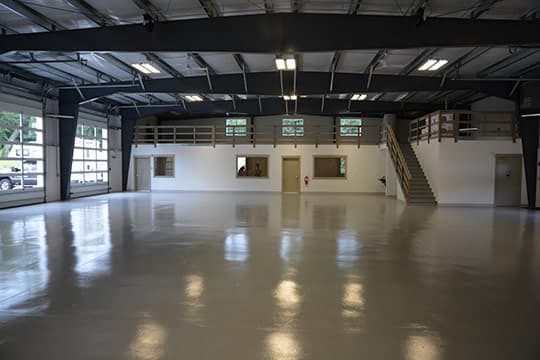 This picture gives you an idea of how big this new building is.  This is truly going to be a, "Truck Camper Warehouse".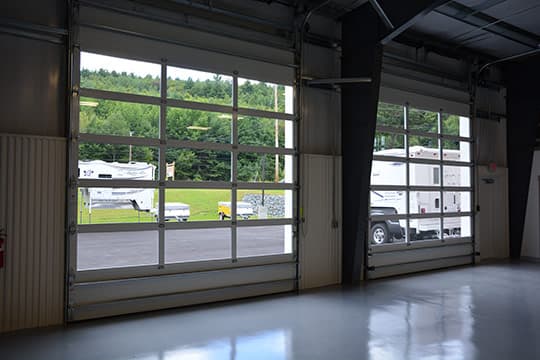 Four fourteen foot doors adorn the new building.  Bill is extremely excited about these doors as they will make it much easier to move truck campers in and out.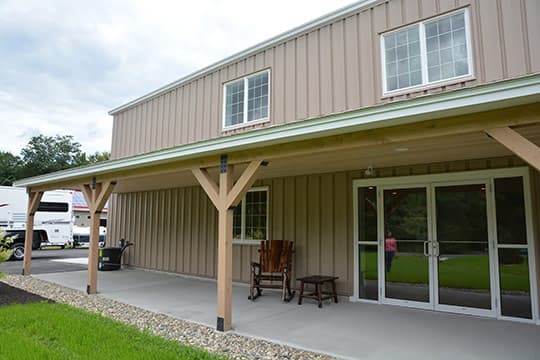 The front of the building features a southern-style porch which will soon be complete with rocking chairs and tables.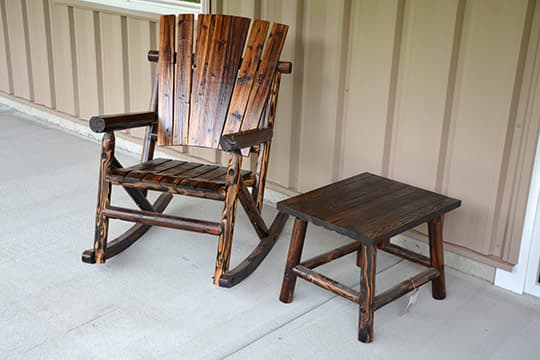 Maybe Bill will have sweet tea, lemonade, and "Penny" margaritas available.