Just for fun, here's a crossword puzzle on truck campers.  Can you guess the clues and complete the grid?  Start with one across.  Hint: It's not a dog scale.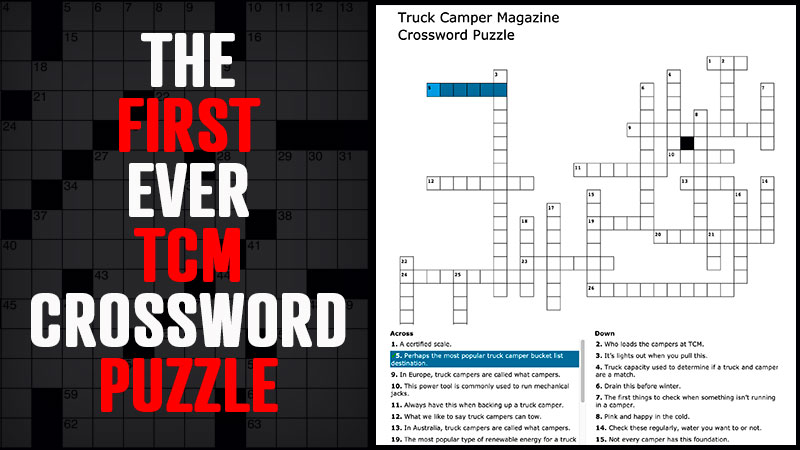 CLICK HERE TO START THE CROSSWORD PUZZLE
Think you know everything about truck campers?  Oh yeah?  Well, maybe you do and maybe you don't.  It's time to find out!
For absolutely no reason what-so-ever, we have put together the first Truck Camper Magazine crossword puzzle.  If you get stuck, all of the answers are contained in the digital pages of Truck Camper Magazine.  A quick search on our website (magnifying glass symbol in top bar) should lead you in the right direction.
Good luck!