We love Colorado.  Give us just about any excuse, and we're driving I-70 West for two days.  If only we could skip the twenty plus hours it takes to drive there.  I have often imagined folding the USA like a Mad Magazine fold-in and driving straight from Pennsylvania to Colorado.  I wonder what that fold-in would look like.
Anyway, we just happened to find our way to Colorado again this past October.  The weather was incredibly perfect; 70s and sunny most days, lows in the low 50s at night.  The kids were back in school, the Fall colors were perfect, and we had a blast revisiting favorite spots, and exploring new ones.  We were unbelievably lucky as it dipped below freezing and snowed in Colorado just a few weeks later.
Left to right: The main Holiday RV building, Lance Campers, and Travel Lites
On our path between Denver and Great Sand Dunes National Park is a town called Salida.  Salida happens to have one of the most beautiful Walmart locations we've ever seen.  It's also just a hop, skip, and a turnbuckle away from Holiday RV in Poncha Springs.
Naturally, we parked for the night in Salida, and visited Holiday RV.  We had never been there and, as the saying goes, it's always good to put faces to email electrons.
Left to right: The Holiday RV store, service center, and Lance truck campers
Without a doubt, Holiday RV is one of the most organized RV dealerships we've ever seen.  The building and grounds were well kept and neat.  And don't think they just cleaned for company.  They literally didn't know we were coming until the day before.  We like to sneak up and attack like that.
Above: Holiday RV had about twenty used campers on display
Holiday RV had one of the more impressive used camper selections we have seen at a truck camper dealership.  Heck, Holiday RV has more used truck campers than some dealerships have new.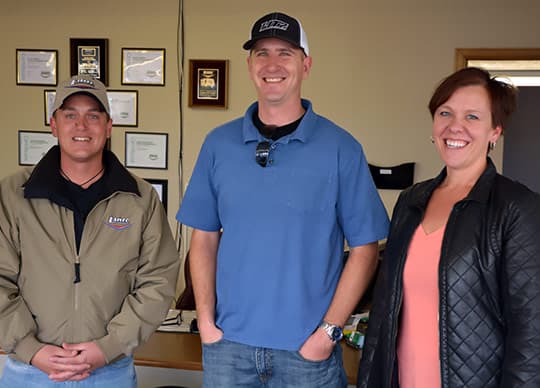 Above: Thank you to Cody Wilhite, Sales, Brion Ziminski, Sales, and Dara Kort, General Manager, for seeing us on such short notice and taking a few moments out of their day to talk to us and show us their dealership.  As we said, we love Colorado and fully plan to visit again.