We had some fun over the weekend as readers guessed the identity of our 2014 truck camper.  All readers had to go by was the following pixelated image and some picture clues on Facebook.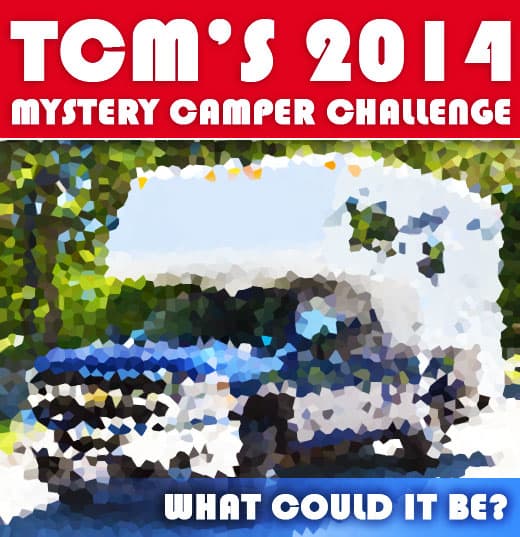 And here's the big reveal.  Drum roll please…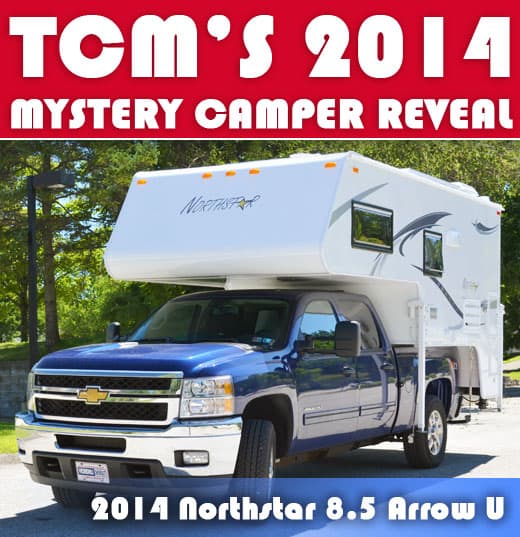 Introducing our brand new 2014 Northstar 8.5 Arrow U!  It's a hard-side, non-slide, wet bath truck camper.  Over the next few weeks we will weigh the camper, go on some adventures, and bring it to the Gettysburg Truck Camper Rally.  Even as we publish this reveal, the truck camper is on a top secret mission so ground breaking that even we can't believe it's actually happening.
Thank you to everyone who participated in our guess the camper challenge.  The first guess that our 2014 truck camper was a Northstar came from Robert Rengler.  The first complete guess that named our new 2014 truck camper came from Kevin Pinassi.  Nice work Robert and Kevin!
"Northstar…" – Robert Rengler
"Northstar." – Don Kingfield
"Northstar." – Todd A. Fairhurst
"I put my money on a Northstar Camper." – Kjell Norden
"Looks like a Northstar on a Silverado." – Lloyd White
"Northstar Arrow.  But, then again, I'm biased!" – Todd Rightsell
"Northstar." – Jerry Rohan
"Northstar, it is.  These features all match the Igloo U that Bill at Truck Camper Warehouse showed us.  A very cool camper indeed!" – Brett Binns
"Northstar 8.5 Arrow U." – Kevin Pinassi
"Looks narrow and the tail light looks just like my Northstar." – Don Walker
"If it had windows in the front, it would be just like mine." – Andy Spedden
"Northstar 9.5 Igloo." – Jerry Brownell
"Looks like a Northstar Arrow 8.5 with a flat roof option." – Mark and Lynn Voth
"It's a Northstar 8.5 Arrow U!" – Rex Willett
"Looks like a Northstar Igloo to me." – Crystal Hamilton
"Northstar 8.5 Arrow." – John Wells
"Northstar." – Allen Brummel
"Northstar." – Henry Nelsen