Skinny Guy has announced an all-new website. Check it out at skinnyguycampers.com.  The Skinny Guy 6.5 is featured with photo galleries, specifications, features and options lists, a build your own system and more.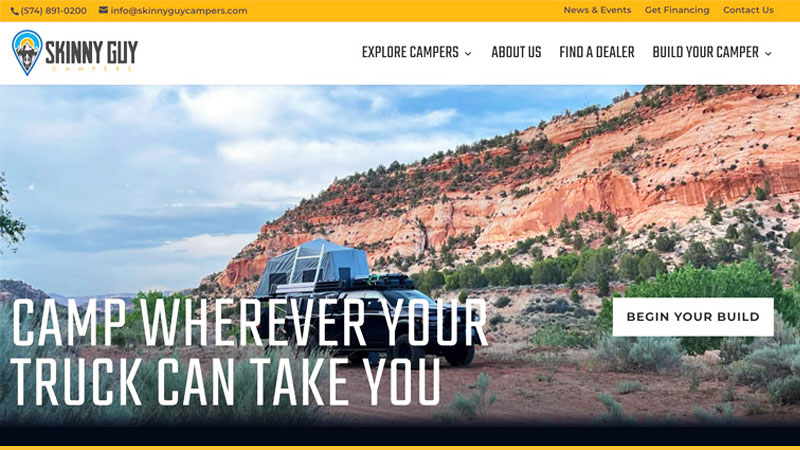 Above: The all-new Skinny Guy website
Click here to see all the Skinny Guy Camper articles in TCM, check out their Buyers Guide, or request a brochure.