It's time to put both hands firmly on the third rail of the truck camper universe and see just where you stand on the subjects of proper payload matching and proper center of gravity positioning.  Oh yeah, we are going there.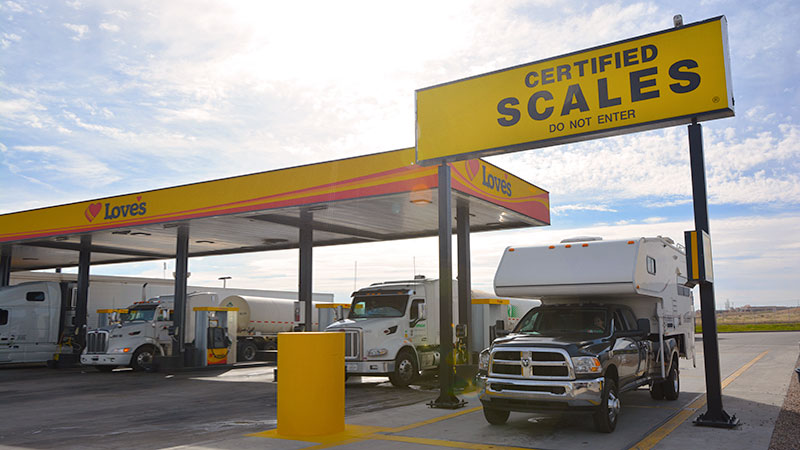 Above: Weighing our camper at a CAT Scale in 2014
Do You Care About Payload Matching?
The prevailing opinion within the truck camper industry is that the majority of truck camper owners and customers do not care about properly matching a truck and camper, or don't care enough to have it alter their buying behavior.
The same opinion is openly expressed about center of gravity.  The prevailing opinion within the truck camper industry is that you don't care about center of gravity, or don't care enough about center of gravity to affect a purchase.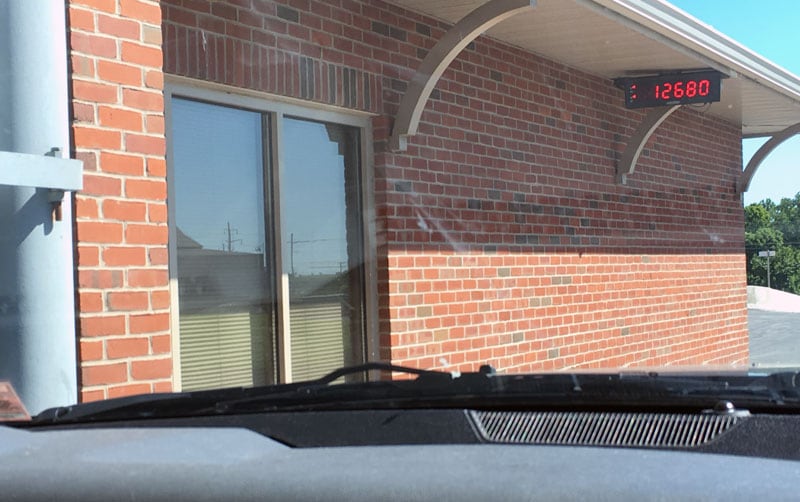 Above: This photo was taken from the windshield of our truck camper rig at a dump scale.  Full of water, fuel, people, our cat, and stuff, the truck and camper rig was 12,680 pounds (see red scale readout).  Our truck has a 13,300 GVWR.  Subtracting the scale weight from our GVWR, we are 620-pounds under.
My opinion on payload matching and center of gravity is well documented throughout the Discover Truck Camping, Buyers Guide and Review sections of this magazine.  I believe it's critically important for safety, handling and performance to be properly payload matched and have your center of gravity forward of the rear axle.
The question is, where do you stand on these subjects?  Let's find out.
Please fill out the survey below.  Results will be shared later this week.
Create your own user feedback survey