Rich Bain, President of the North American Truck Camper Owners Association (NATCOA), contacted us with an important announcement about the NATCOA Summer Rally from June 22 – 26, 2022 in Warrenton, Oregon.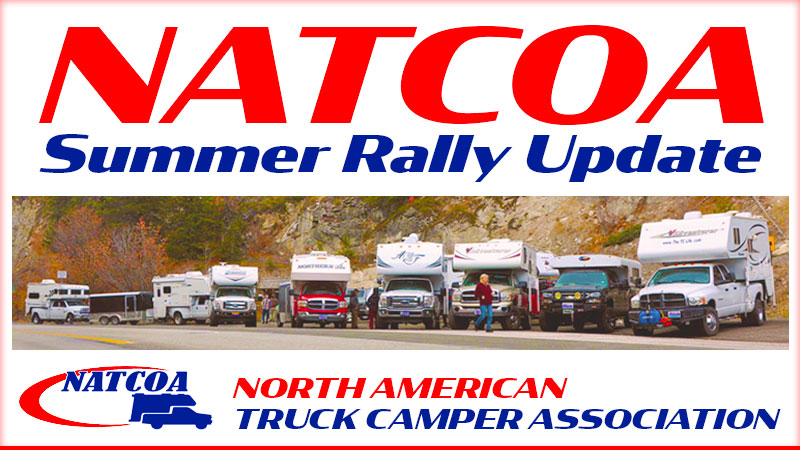 June 22 – 26, 2022
NATCOA Summer Rally
Campers West RV Park, Warrenton, Oregon
Organizer: Rich Bain
***Please do not contact the RV Park to make your payment ahead of the rally. Please sign-up through the Eventbrite page.
"We are excited about our upcoming NATCOA Summer Rally.
I wanted to let everyone know that all unused sites for the NATCOA rally will be given back to the resort after today, May 20th for non-rally attendees to use. If you want to attend, please register by the end of the day to be guaranteed a spot. You can still make a reservation after Friday, but campsites may not be available.
.
To sign up, please go to our Eventbrite page. If you have pets, please be sure to read the RV Park rules before signing up. There is another group that will be there at the same time. I will keep a waitlist in case someone cancels at the last minute.
Before, during, or after the rally, there are numerous things to do in the area. You can visit the Astoria Column, hike the many trails, stroll the city boardwalks, shop, dine, visit the museums, visit historic parks and so much more.
The schedule and information for the rally, as well as the details on how to register are on our Eventbrite page." – Rich Bain