Rich Bain, rally organizer for NATCOA (North American Truck Camper Owners Association), sent in the following report from the 2016 Seafood Festival gathering.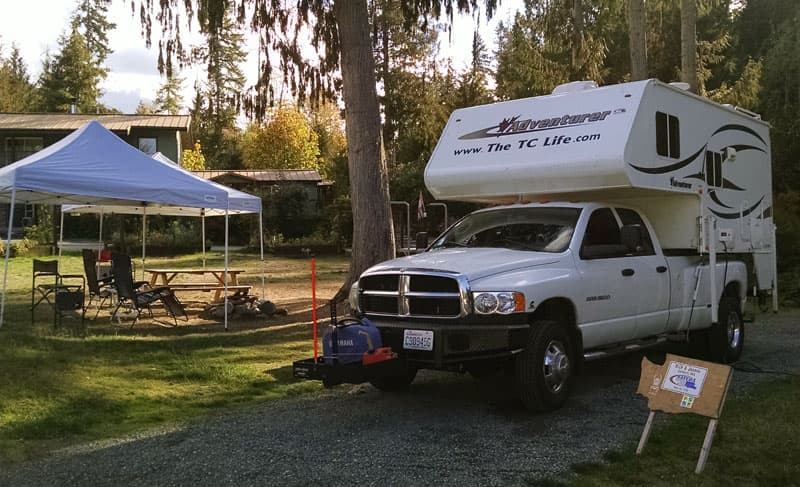 "We had a terrific time at the Seafood Festival gathering in Port Angeles, Washington.  There were ten RV rigs in attendance for the event.  For the most part, the weather, was not too bad.  Saturday had a pretty big downpour though.  No problem!  We are truck camper people, and we just adjusted to the elements.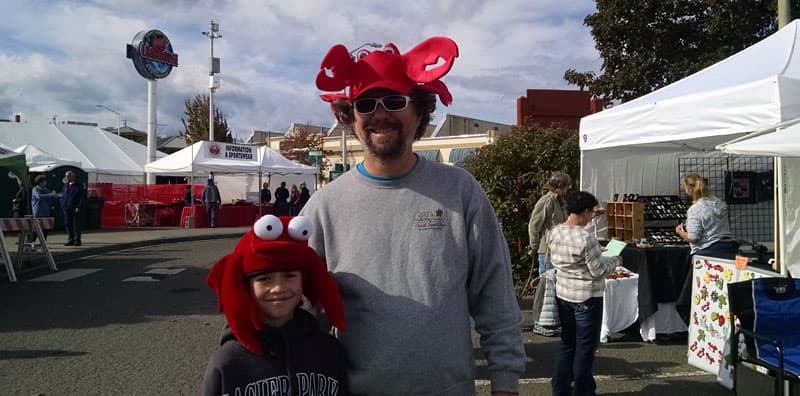 This rally was a laid back, non-structured kind of deal.  Attendees went about the day doing whatever they liked.  While some of us met up in town at the festival, others went on treks and then gathered together back at camp in the evening around the campfire. Elwha Dam RV Park was very nice and the owners were exceptional.  It's truly a great place to stay at while exploring what the Olympic Peninsula has to offer.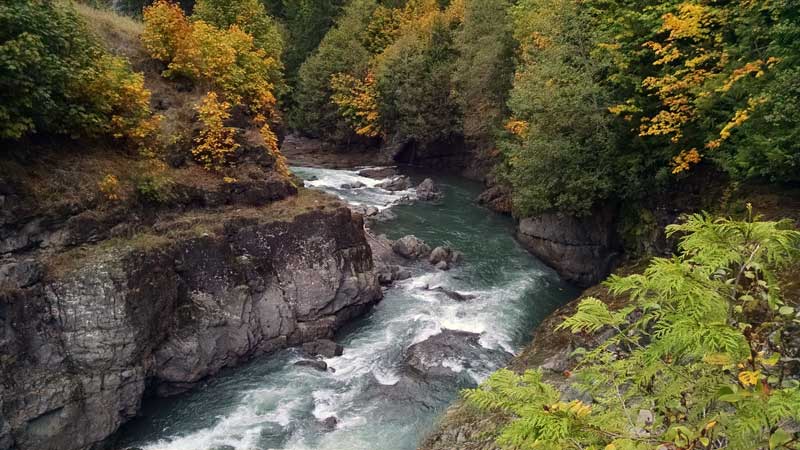 Above: Downriver from the Elwha Dam
The Seafood Festival itself was a grand time.  There was plenty of food to eat and lots of vendors selling their items along the pier.  The food court was under a huge tent, so it did provide protection from the rain and made it comfortable for us to enjoy our meal.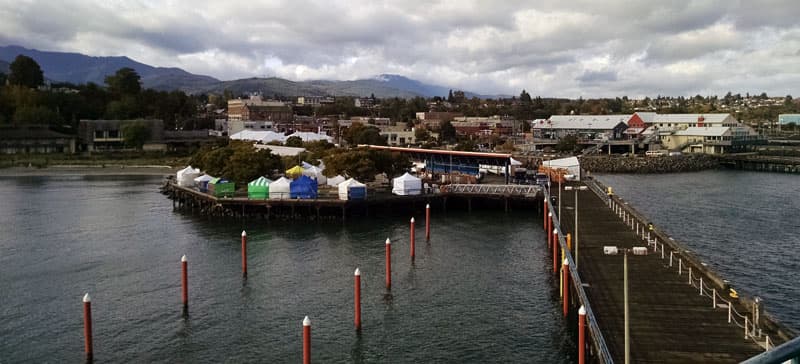 On Sunday morning we did a farewell breakfast at the RV park club house.  For this rally, that was the only structured thing that was set up.  We enjoyed our breakfast with friends and then said or goodbyes.  It was a fun time at the festival and, even better, we got to spend time with friends.
On another note, I have announced earlier this year that my wife and I will not be hosting a rally in 2017.  I have been asked what rally we are planning next year, but the fact is, we are not.  After hosting several rallies over the last few years we are taking a year off.  I am in the planning stages for something in 2018 though.  We'll have more on that in Truck Camper Magazine next year.
We want to thank everyone who has joined us at our rallies and gatherings.  Your friendship is what makes these events such a great time!  Safe travels and we hope to see you out camping."
To read more about the Seafood Festival and other NATCOA events, visit Rich's blog at thetclife.com.  Check out the 2016 rallies on the TCM Shows and Rallies page.