The 2021 Milepost is now available!  The Milepost is a 700+ page book that offers mile-by-mile descriptions of traveling through British Columbia, Alberta, Yukon, Northwest Territories, and Alaska.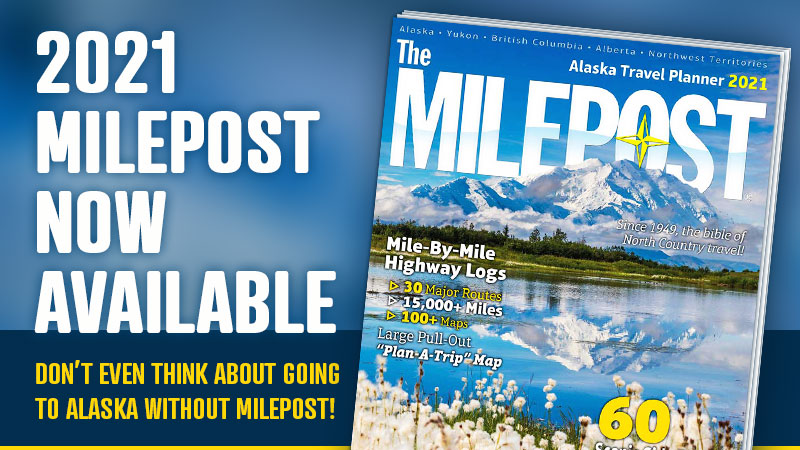 The Milepost includes information about the highways, byways, road conditions, ferry travel, lodging, camping, fishing, sightseeing, and services.  Many of our Alaska and Canada interviewees have shared that this resource was invaluable during their trip.
Congratulations to The Milepost team on publishing their 73rd edition!
Click here to order your copy of the 2021 Milepost.