The Lake George NorthEast Jamboree in New York was last week – August 24-28, 2016 – at the Lake George Escape Campground.  About 70 truck campers gathered for the event.  This was definitely not a typical rally being that there was a murder mystery, a potluck of pies, and two BINGOs.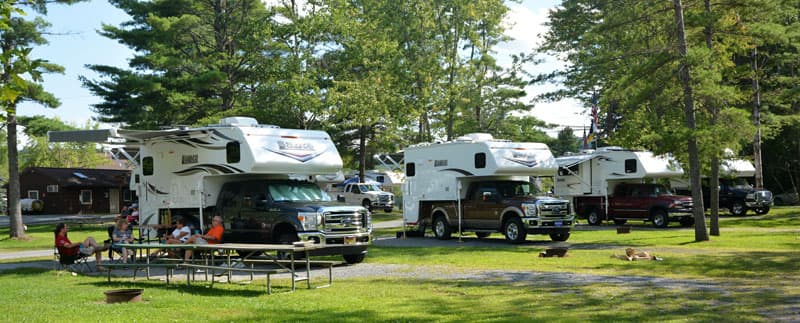 Above: Truck campers at Lake George Escape Campground, New York
Mike Tassinari, aka Mikeee, and Joe and Marianne Zecca did a fantastic job of organizing the activities, even hiring a bus so that the rally participants could explore the nearby town of Lake George.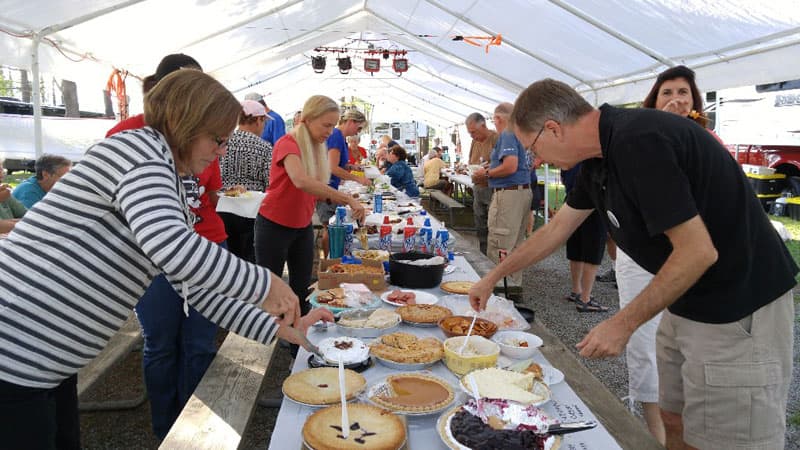 Above: Pie Night at Lake George Rally, photo taken by Karen Parsons
Wednesday night started the rally with a potluck of pies.  From blackberry to apple, several tables were filled with delicious desserts.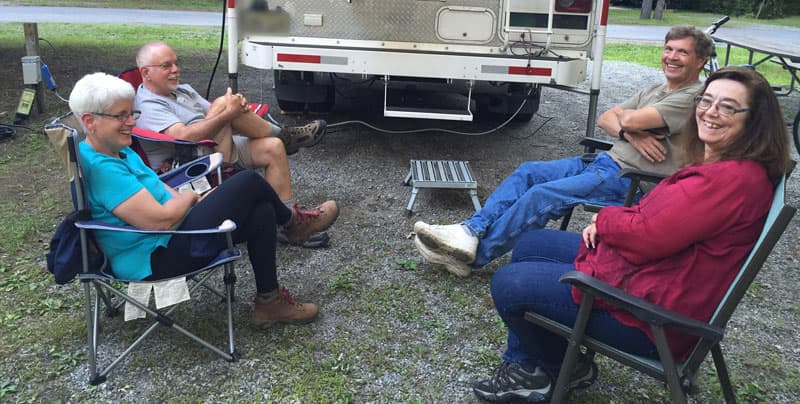 Above: Hanging out with friends, photo taken by Maggie Karam
After conversations and pie, a meet and greet campfire was started.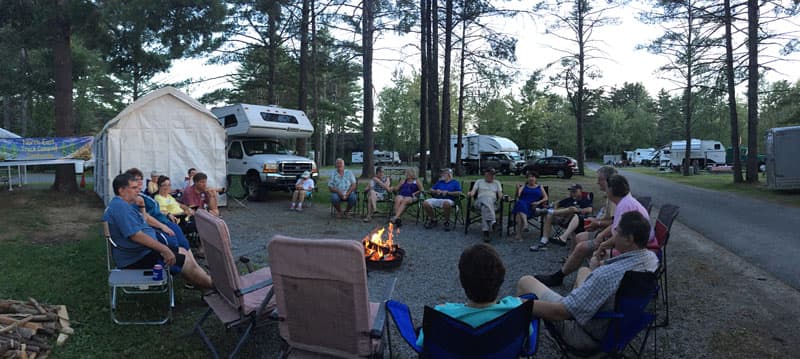 Above: Campfire meet and greet, photo taken by Maggie Karam
Thursday was registration and a Torklift All-Terrain Landing gear demonstration.  Around noon, many participants boarded a charter bus and went into Lake George for a tour of the lake on the Minne-Ha-Ha paddle wheel boat, and a tour of Fort William Henry.  The night ended with fireworks over the lake.
On Friday, the murder mystery actors got up early to attend a meeting about the event that night.  Joe Zecca gave us instructions on what to do and we had a chance to meet the fellow actors.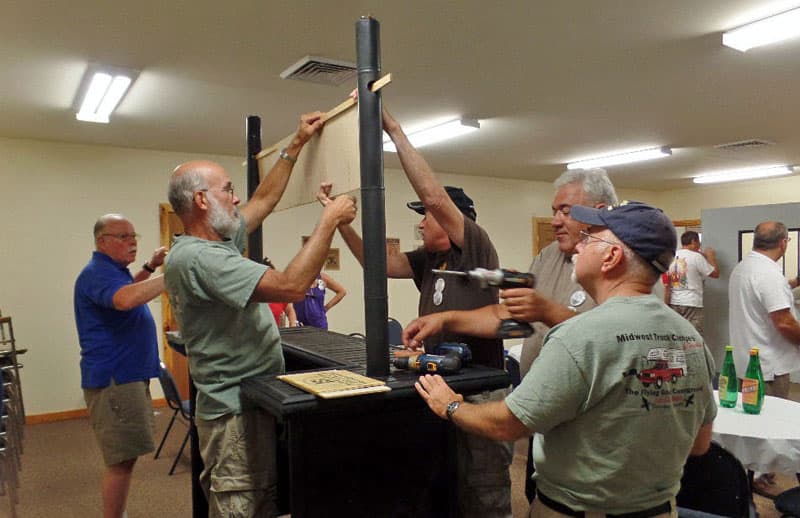 Above: Decorating the Deadwood Saloon, photo taken by Gus Postreich
After the meeting, several rally attendees showed up to decorate the hall.   At 10:30am there was a BINGO with raffle tickets as prizes.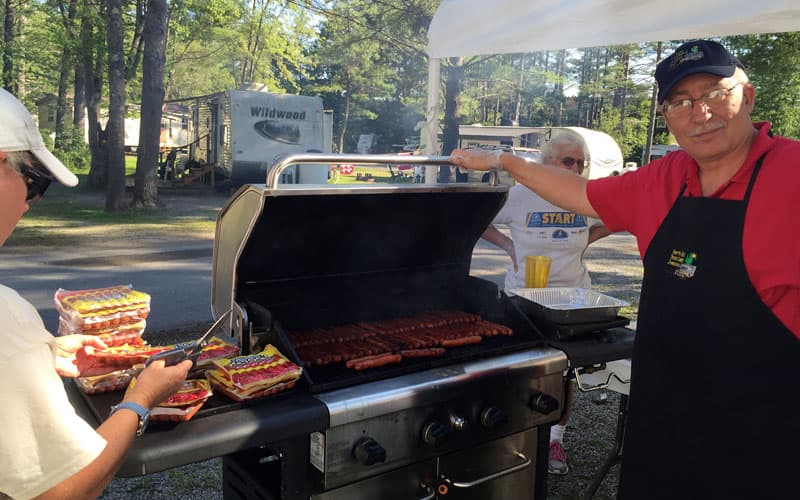 Above: Mikeee making hot dogs for the group, photo taken by Maggie Karam
At 5:00pm hot dogs and beans were served for dinner, followed by a beer and wine tasting at the Deadwood Saloon, the scene of the murder mystery.