Robert (Chuck) Charles Willett, 85, of Cedar Falls, Iowa, passed away Saturday, January 18th at Cedar Valley Hospice.  In 1955, Willett co-founded Texson Truck Campers with his father, Tex.  Texson later became Northstar Campers.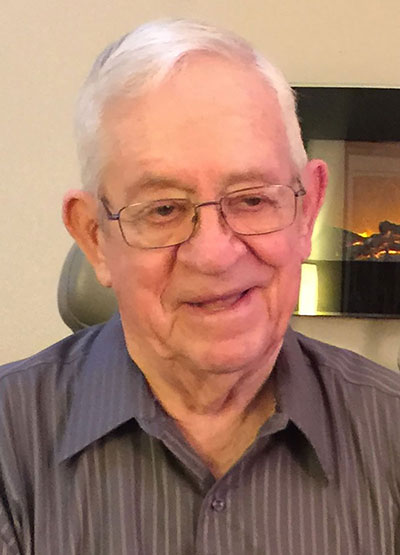 Willett was born February 22nd, 1934, in Oelwein, Iowa the son of Ralph (Tex) and Francis Willett.  Robert married Ethel Davis on January 16th, 1954, at the Little Brown Church in the Vale in Nashua.

Willett is survived by his sister, Teri, six children (Jacque, Rik, Rory, Jill, Ryan and Rex), eleven grandchildren, and eight great grandchildren.  The family requests that no flowers be sent.

Memorials to be sent to Richardson Funeral Home in Cedar Falls, Iowa and will be given to a disabled child friend of Roberts.

Condolences may be left at richardsonfuneralservice.com.  A celebration of life will be held at a later announced date.

A Passionate Life Long Truck Camper Builder
Robert graduated from Oelwein High School and worked with his father, Tex, manufacturing Texson truck campers in Waterloo, Iowa.  The name Texson was short for, "Tex and Son". While raising his six children in the 1960s and 1970s, Robert regularly took his family truck camping.  Robert would load a camper off the factory lot and take his family on a vacation or business trip.  Sometimes the family went to a local campground, and sometimes they went to visit an important Texson dealership.
During these family trips, Robert was known for being spontaneous.  While driving, he would spot a sign for a local attraction and turn.  With a boat often in tow, Robert also took his kids water skiing and fishing.  For the Willett family, truck camping was a way of life.
Robert continued working with Texson (which later acquired and merged with Northstar Campers) for his entire working life and passed the family business down to his family.
Today R.C. Willett Co. Inc. (Northstar Campers) is owned and operated by Robert's youngest son, Rex Willett.  In 2020, R.C. Willett Co. Inc. will be celebrating 60-years of truck camper manufacturing ensuring Robert's legacy will continue for many generations to come.