Hellwig has just released the Ford F350 Big Wig Rear Sway Bar for two-wheel drive and four-wheel drive Ford F350 dual rear wheel trucks.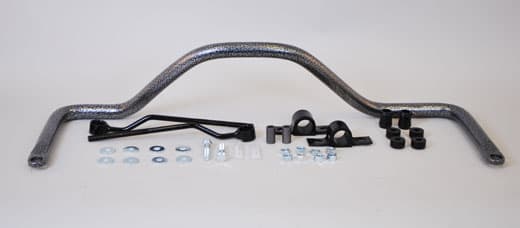 Back in 2010 Melanie White, Marketing Director for Hellwig Products, and Dave Wheeler, Engineer for Hellwig Products, announced the Big Wig in a TCM article called, "Hellwig Products Announces the Big Wig".
Melanie explains, "The Ford F350 super duty is a heavy tow/haul rig so it was obvious that we needed to develop product for this application."
Dave added, "This rear sway bar features a 1 5/16″ diameter heat treated 4140 chromoly solid steel bar and heavy-duty powder coated mounting brackets.  We duplicated the factory mounting system for the Ford F350 super duty.  This required application specific bushings and brackets."
Dave continued, "The bar is designed to make installation easy with common hand tools.  In fact, the hardest part may be lifting this massive bar up to the axle."
Rear sway bars are designed to reduce body sway when turning and provide a more stable ride when loaded or towing.
For more information on Hellwig's new Ford F350 Super Duty Big Wig Rear Sway Bar, visit their website at www.hellwigproducts.com.