Hellwig Products is offering a $45 mail-in rebate for Dodge/Ram sway bar purchases made between January 1-31, 2023. This is the perfect time to upgrade to a Hellwig Big Wig.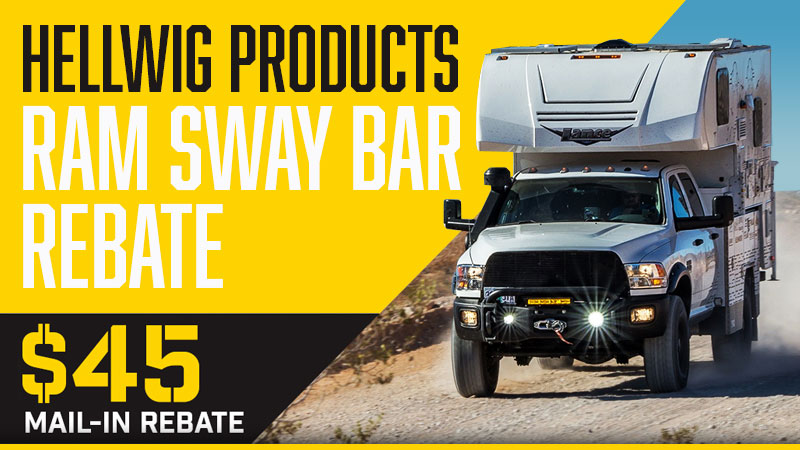 We are huge proponents of sway bars and encourage anyone who has issues with side-to-side sway to consider adding one to their rig. Every truck and camper setup we've owned since 2007 has had an aftermarket sway bar and the impact they've made is unmistakable; greatly reduced sway and better overall vehicle control. I would not want to drive our rig without one.
Through the end of the month, Hellwig Products is offering a $45 rebate on their Dodge and Ram sway bars. Hellwig makes the Big Wig; a sway bar that is designed specifically for the higher center of gravity created by a loaded truck camper. In our experience, the bigger the sway bar, the better.
The rebate is available only to retail customers in the United States and Canada, on qualifying Hellwig Products through authorized Hellwig dealers only. All claims must be postmarked on or before 30 days from the date of purchase.  For a list of eligible Hellwig Product parts numbers, click here.
Click here to request more information about Hellwig sway bars. For more information on the Hellwig Dodge/Ram rebate program, visit HellwigProducts.com.