We're developing a feature on truck camping in Montana. If you've truck camped in Montana, and have suggestions on what to see, what to do, and where to camp, we want to hear from you!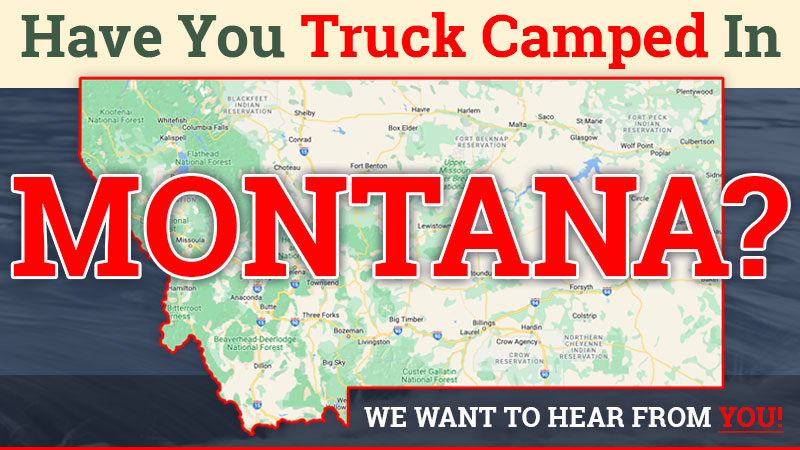 We've enjoyed the amazing privilege of visiting Montana numerous times during our truck camping adventures. And every time we visit "The Treasure State", we indeed find another treasure.
Montana's attractions include Glacier National Park, Little Bighorn Battlefield National Monument, Lewis and Clark Caverns State Park, Flathead Lake, the Museum of the Rockies, and the cities of Bozeman, Whitefish, Kalispell, Helena, and Billings. If you can't find a new destination to explore in Montana, you're not looking.
If you've taken your rig to Montana, we want to know about the best places you found, surprises along the way, and the camping locations you would return to.  Share your Big Sky Country experience.