Maybe you went to every NFL or MBL stadium. Perhaps you have visited every major aviation museum, botanical garden, or top-rated brewery coast-to-coast. Have you gone on tour visiting amazing places related to an interest or a hobby? We want to hear from you!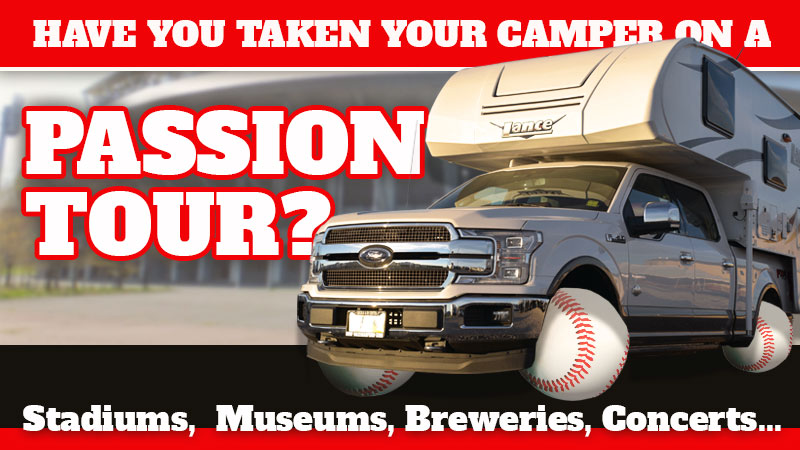 For centuries there's been a strong appeal and mystique to going on tour. The fantasy of being a touring musician or a pro ballplayer on the proverbial tour bus or plane is engrained in our celebrity culture. The packed stadiums. The cheering crowds. Who among us hasn't stood in front of a mirror and called out, "Thank You, Cleveland!" We have pictures; September 3rd, 1985…
Okay, maybe that was someone else, but you can't deny the powerful appeal of combining what you're most passionate about and going on tour. Love baseball? How about going on an MLB baseball stadium tour? Can't get enough of The Who? How about following them on their 2022 tour? Want to see every presidential library…
Wait, what? Yes, tours don't have to center around pro sports or rock stars. Maybe you want to see the best air and space museums in the country: Steven F. Udvar-Hazy Center in Chantilly, Virginia, Kennedy Space Center in Titusville, Florida, Space Center Houston in Houston, Texas, US Space and Rocket Center in Huntsville, Alabama… You get the idea:
What you're passionate about + truck camping = A Passion Tour.
If you've planned, charted, and gone on a cross-country adventure visiting specific places related to your favorite hobby, tell us about your passion tour.