Two TCM readers, Brian Hagen and Bill Peters, separately contacted us asking what our truck camping plans were for the Great American Eclipse.  We have to thank Brian and Bill because we had no idea there was going to be Solar Eclipse this August.  Thank you, Brian and Bill!
It's been 26 years (1991) since the last total Solar Eclipse occurred in the United States.  If you miss this one, you'll have to wait seven years until the next one in 2024.
So what exactly is a solar eclipse?  It's when the Sun, Moon, and Earth align causing the Moon to block the Sun and cast its shadow across the Earth.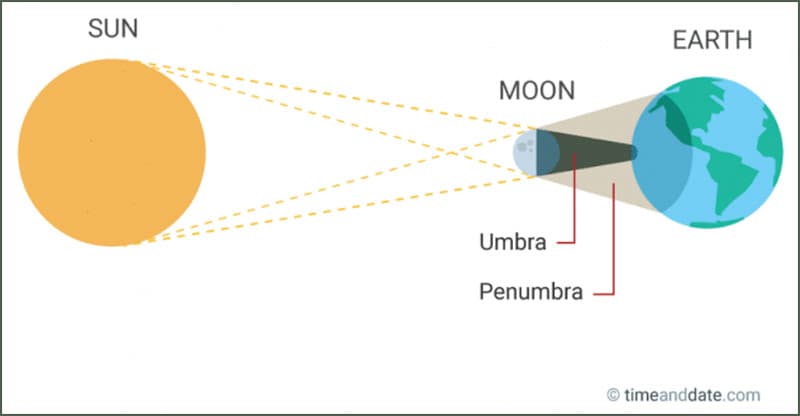 On August 21st, the Moon's shadow will race across portions of twelve states; Oregon, Idaho, Wyoming, Nebraska, Kansas, Missouri, Illinois, Kentucky, Tennessee, Georgia, North Carolina, and South Carolina.
Some recommended towns that are right in the perfect path to see the total eclipse (with the start times) are Madras, Oregon (10:19am), Snake River Valley, Idaho (11:33am), Casper, Wyoming (11:42am), the Sandhills of western Nebraska (11:49am), St. Joseph, Missouri (1:06pm), Carbondale, Illinois (1:20pm), Hopkinsville, Kentucky (1:24pm), Nashville, Tennessee (1:27pm), Great Smokey Mountains National Park (2:35pm), and Columbia, South Carolina (2:43pm).
For maps showing exactly where the Great American Eclipse will pass in the above states, click here.
If you're in the path of the Moon's full shadow (called the Umbra), the Sun will not be visible causing day to into twilight with only the Sun's corona illuminating the Moon's edges.  According to many accounts, this is one of the most beautiful natural events you'll ever see.
If you're outside of the Umbra (total eclipse) area, but still close, you should see the Prenumbra; the lightest part of the Moon's shadow with the Sun partially visible.
Warning: Don't look at the Sun or Eclipse without eye protection.  Your Mom told you not to look at the Sun, get too close to the television, or play with fire.  You didn't listen on the last two, but she was right about the Sun.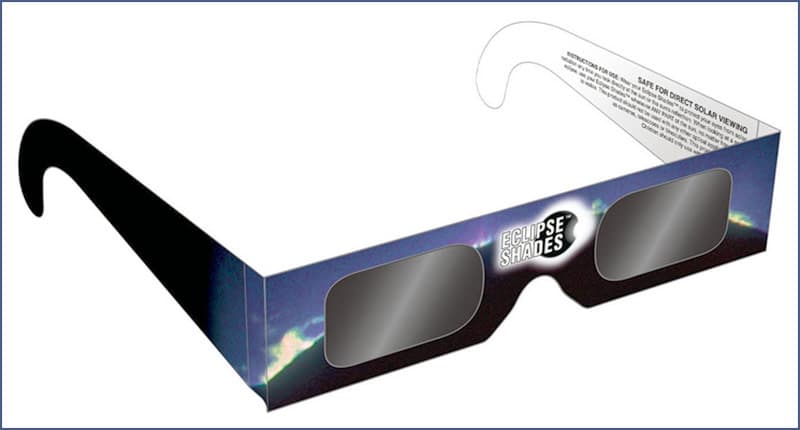 Click here for eclipse glasses.  They're well reviewed, and cheap; $14.95 for 5 pairs!
This week's Question of the Week is, "Will you be truck camping under the Great American Eclipse?"
If you are, tell us where you're going to be.  From what we've heard, most of the private and public campgrounds along the solar eclipse path are already booked.
Bonus Eclipse Party Idea: If you happen to have property where the eclipse is passing, why not throw an eclipse party with fellow truck campers?  Tell us where our readers can go to see the eclipse and dry camp for the night, and we'll make the announcement here in TCM.
This QOTW is now closed.  Click here to read where TCM readers will be for the eclipse.