Joerg Walzenbach sent in the following report from a truck camper gathering in Woerrstadt, Germany. Check out the Tischer and Bimobil truck camper rigs.

Above: A panoramic view of the truck camper gathering in Germany
We had a truck camper meeting the weekend of September 13th to the 15th. It was in the small town of Woerrstadt about 50-kilometers west of Frankfurt in an area surrounded by vineyards just south of the Rhine valley. There were almost 40-participants camped in an old soccer field repurposed for the weekend. We had exceptional weather.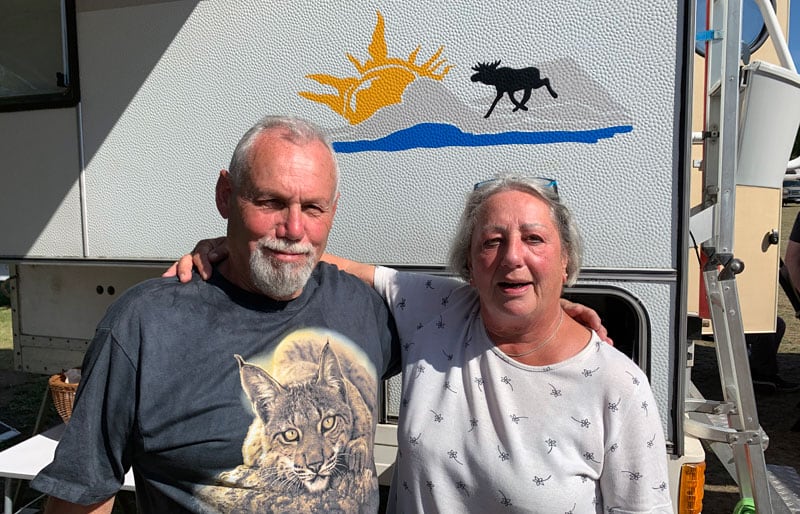 Above: The organizers, Wolfgang and Lydia Weinel
The meeting was organized by our truck camper friends, Wolfgang and Lydia Weinel. They have been hosting an annual truck camper gathering in this location for eleven years. There have been a total of ten gatherings because one year the meeting had to be cancelled due to construction next to the field.
The German truck camper community owes Wolfgang and Lydia immensely for their generous dedication and commitment. Their mid-September rally has become a fixed event on the annual calendar of many truck campers here.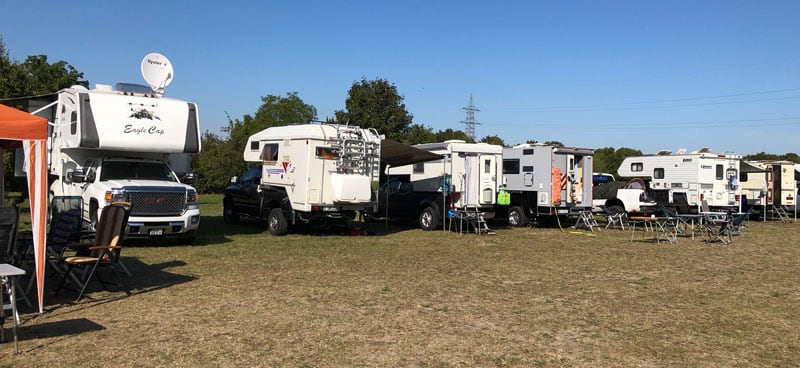 This year there were 39 participating rigs, most of them truck campers. There were also three Class C motorhomes and one travel trailer. The truck campers varied from small homebuilt pop-up campers at one end of the spectrum to an Eagle Cap triple-slide at the other.

About half of the attending campers were made by Tischer in Germany or Nordstar in Sweden, with a few Bimobil campers in between. The rest is a mix of all sorts of camper manufacturers and ages. It is a very diverse group. Most participants are members of the German group Wohnkabinenforum.de.

About two-thirds of the campers were carried by the midsize trucks sold here; Ford Rangers, Volkswagen Amaroks, Nissan Navaras, and Isuzu D-Maxes. One third were carried by imported American full-size trucks; Rams, Chevys, GMCs, and Fords.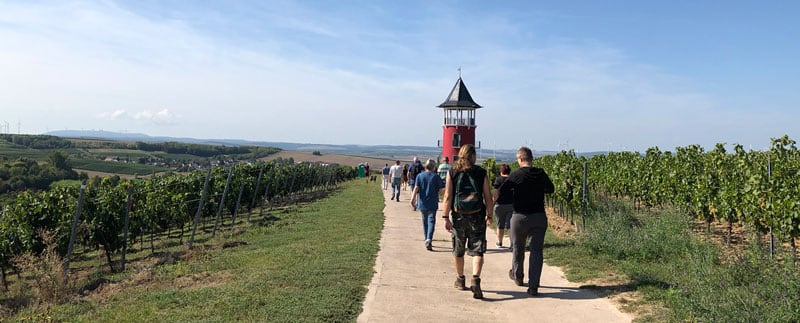 Above: Hiking In The German Vinyards
Saturday is the main day of the event. Typically, Wolfgang and Lydia organize a hike around the surrounding vineyards, and a small wine tasting with a snack.
In the evening, most of the group gathers at a nearby restaurant. In the past years we were usually able to gather around a big campfire but, this year and last year, open fires were prohibited because of the fire hazard.
Fridays are when most rigs arrive and, by Sunday afternoon, most are on their way back home. Some arrive a day early or stay a day late.
All of us pay a small fee to cover Wolfgang's expenses. There are no camping facilities at the field, but there is an active soccer field a few hundred feet away with showers and bathrooms, which we can use for the weekend.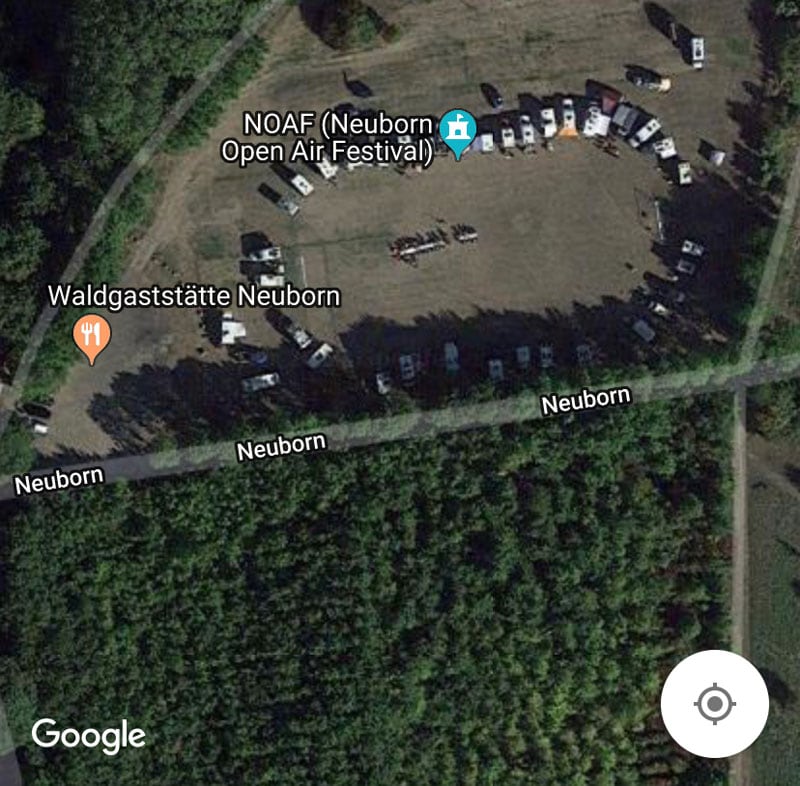 Last year's meeting was even documented in Google Maps. Considering that the satellite views are only refreshed every couple of years, and the all the participants together only for about a day, that was quite a coincidence.