Jack Wright, Co-Owner of Free Spirit Energy, has contacted us to announce the third generation of his company's Windwalker RV wind generator products.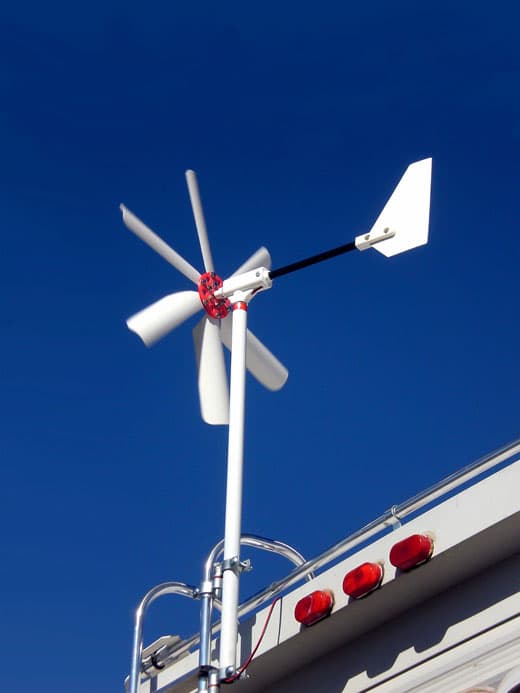 Above: The Windwalker 150C
The new Windwalkers feature CNC-machined polymer motor housings and hubs for tighter tolerances, better performance, and reduced weight.  To increase the turn speed of the blades, the blade count has been reduced to six on the Windwalker 150C, and eight on the Windwalker 250C.  This changes the maximum wind speed for the Windwalkers from thirty miles per hour to thirty-five miles per hour.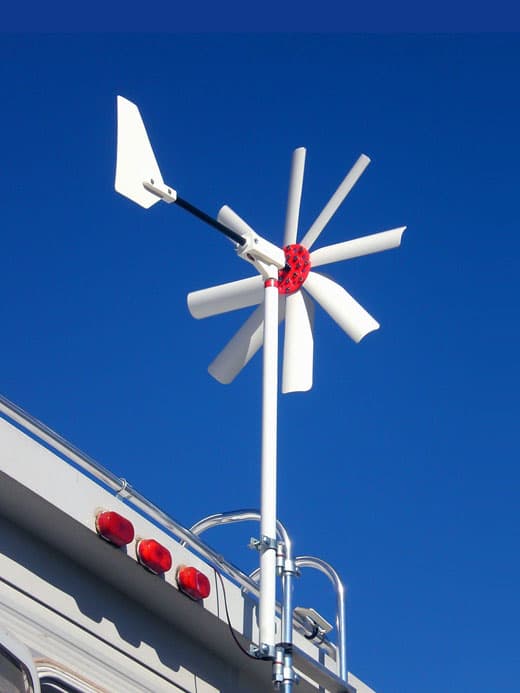 Above: The Windwalker 250C
The design of the Windwalker 150C and 250C now consists of three parts making it easier to disassemble and store.  Finally, the Windwalker 150C and 250C are now available in black and white with different color hubs (see white body with red hubs in photos).
To coincide with the announcement of the next generation Windwalker wind generators, Free Spirit Energy is offering thirty-feet of grade eight, fourteen gauge electrical wire with any Windwalker purchase through June 1st.
If you missed the in-depth Free Spirit Wind Energy Wind Walker introduction this past January, click here.