Four Wheel Campers is inviting Truck Camper Magazine readers to attend a free Grand Opening.  Dan Welty, Vice President of Four Wheel Campers, sent us the following details about the festivities:
"We had great success with our factory Open House this past October. Now we are hosting an event to celebrate our new camper showroom. We are tripling the floorspace and the number of campers on display.
Above: These photos show the new Four Wheel Camper showroom coming together.  See it completed at the Grand Opening on March 2nd, 2019.
Grand Opening activities include hourly factory tours, access to 15 Four Wheel Campers, 20 Four Wheel Camper trucks and camper rigs on display, free barbecue and drinks, and opportunities to talk with the staff.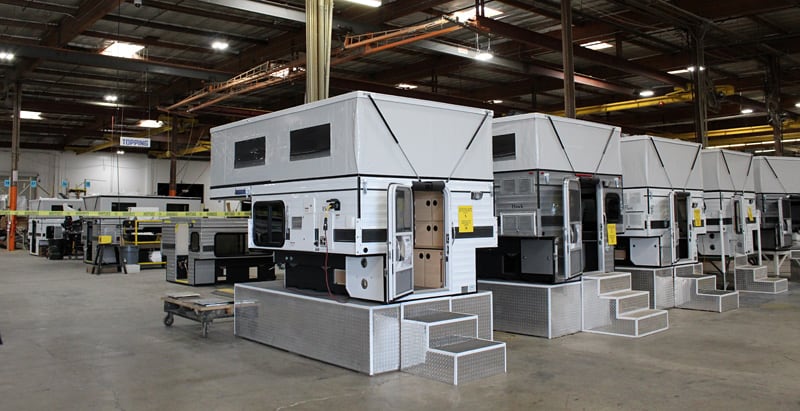 Attendees will also learn how to purchase and prepare a truck for a camper, get informed about customer-only rallies, and see other camping products and accessories.

When: Saturday, March 2nd, 10:00am to 4:00pm
Where: Four Wheel Camper Factory, 109 Pioneer Avenue, Woodland, CA 95776
Please let us know you are attending by signing up for the Grand Opening.  Just email us at [email protected] to RSVP.
You can also sign up by calling us at (530) 666-1442.
We're looking forward to meeting you at the Grand Opening!"