FOR SALE: 2013 Chevrolet Silverado 3500HD LT
Blue Topaz, 4 door, 4WD, Short Bed, Crew Cab Pickup
6-Speed Automatic, 6.0L V8 Gas
Miles: 24,440
Price: $32,900 or best offer
The truck has been sold to a fellow TCM reader!
Truck Camper Magazine is embarking on a new and exciting truck and camper build project to be revealed this Fall.  For now, all we can tell you is that the camper will be a long bed, and a big surprise.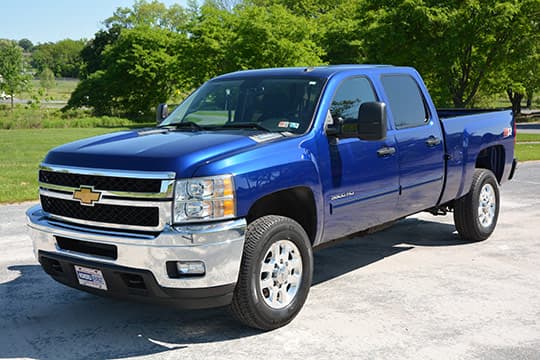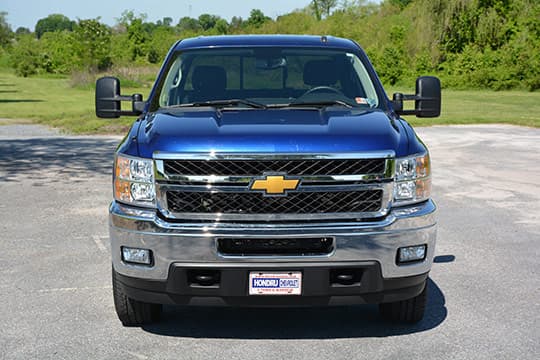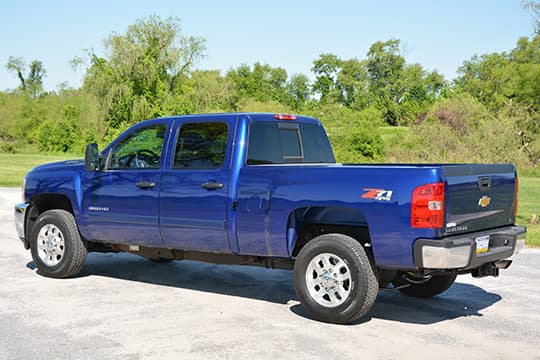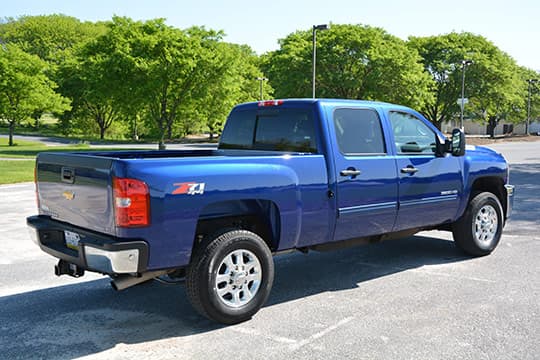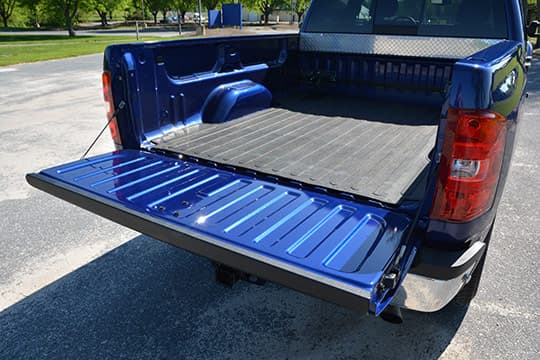 Of course this new project means we need to sell our short bed 2013 Chevy Silverado 3500HD LT.  We have been extremely pleased with the quality and performance of this truck.  The gas engine has performed well powering us through mountain passes in Colorado, the Hill Country of Texas, and the windy highways of the Midwest.  Fuel economy has been between 13 and 14 mpg empty, and 9.9 and 10.1 mpg loaded.
We absolutely love this truck and can hardly stand the idea of selling it, but we must.  In fact, our new truck will look very similar to this one, only in long bed form.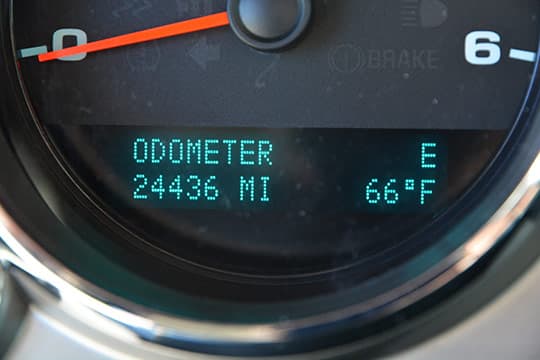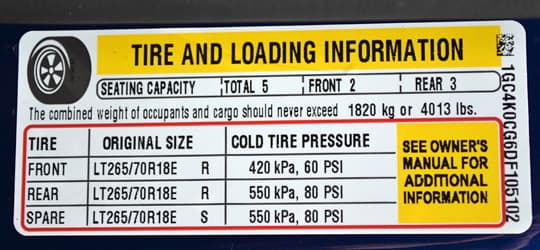 With 4,013 pounds of payload, the 2013 Chevy Silverado 3500HD LT is payload matched for any short-bed pop-up truck camper and nearly every short-bed hard-side pop-up truck camper including a 2014 Lance 855S and 2014 Northstar Arrow U.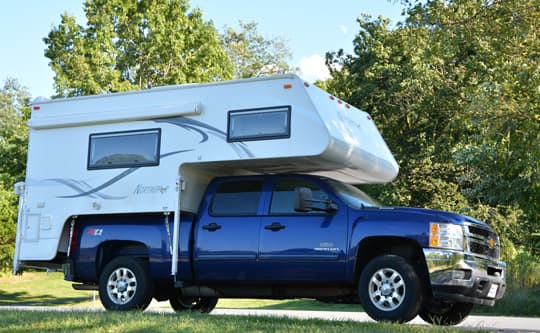 Above: 2013 Chevy Silverado 3500 and 2014 Northstar 8.5 Arrow U with Torklift tie-downs and turnbuckles
The truck has Torklift International tie-downs, Happijac tie-downs, and Hellwig front and rear sway bars installed.  There's also a rubber bed mat.  This is about as turn-key perfect a truck as you will ever see.  Just load a short bed truck camper, and go have fun.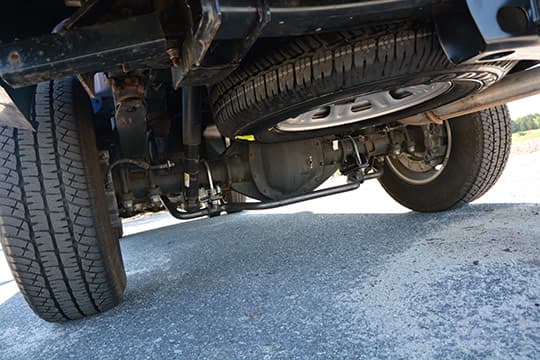 Above: Hellwig rear sway bar and spare tire
Here are the details:
2013 Chevrolet Silverado 3500HD LT
Gas, short bed, crew cab, four-wheel drive, automatic
For packages, we ordered the Z71 Off-Road Suspension Package with upgraded shocks and skid plate, the Snow Plow Prep Package with the larger 125 amp alternator and increased front payload, and the Interior Plus Package with six-way power seats, upgraded stereo with USB, bluetooth, duel-zone climate control, and fog lamps.
Other options we chose include power sliding rear window, 18" Michelin LTX A/T2 all-terrain black wall tires, and camper/5th wheel trailer wiring provisions.
The truck has all the goodies like theft deterrent system, remote keyless entry, OnStar, power camper mirrors, air conditioning, power locks, leather wrapped steering wheel, lumbar seats, 60/40 split rear seats, Sirius satellite radio, 12-volt outlet (very handy), cruise control, and USB port for iPhone or iPod.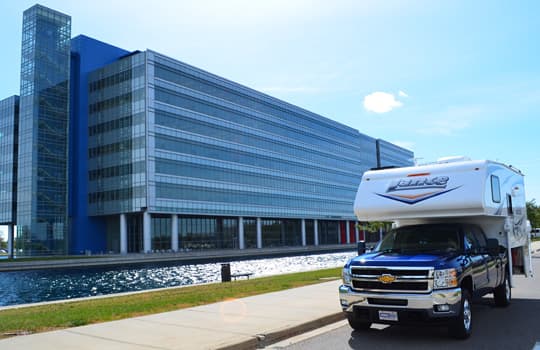 Above: 2013 Chevy Silverado 3500 and 2013 Lance 855S with Happijac tie-downs and turnbuckles at General Motors
To learn more about this truck, including how it was designed and developed in cooperation with GM corporate in Detroit, read "TCM Debuts 2013 Chevy Silverado 3500".  Having recently re-read the article ourselves, we stand by every decision we made.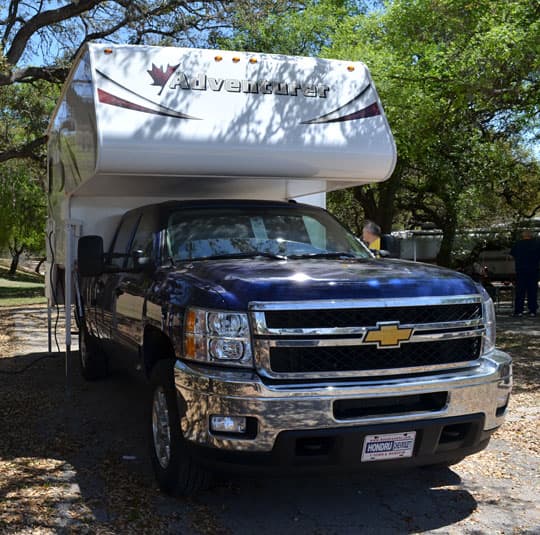 Above: 2013 Chevy Silverado 3500 and 2014 Adventurer 86SBS
The 2013 Chevrolet Silverado 3500HD LT will be available May 23rd for pickup in Lancaster, Pennsylvania.  We need to deliver our current 2014 Northstar Arrow U to Truck Camper Warehouse and drive home which should put the truck right at 25,000 miles on the odometer.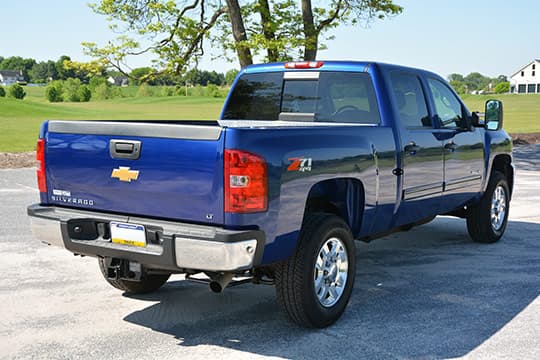 Someone is going to get a turn-key perfect truck for a truck camper.  We'll even take you out to lunch or dinner and give you our best advice on everything truck camping.