FOR SALE: 2013 Chevrolet Silverado 3500HD LT
Blue Topaz, 4 door, 4WD, Short Bed, Crew Cab Pickup
6-Speed Automatic, 6.0L V8 Gas
Miles: 24,440
Price: $32,900 or best offer
The truck has been sold to a fellow TCM reader!
Truck Camper Magazine is embarking on a new and exciting truck and camper build project to be revealed this Fall.  For now, all we can tell you is that the camper will be a long bed, and a big surprise.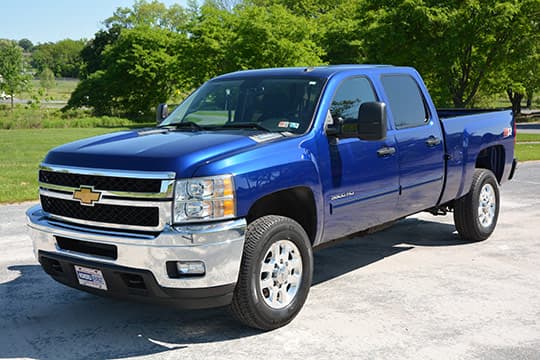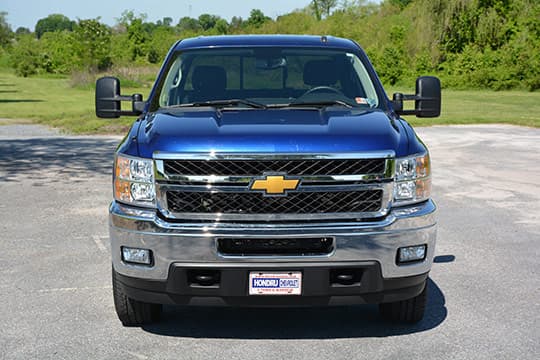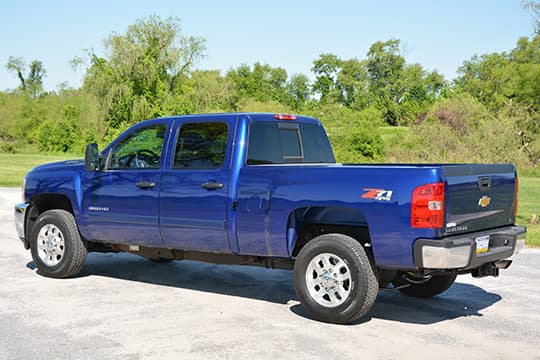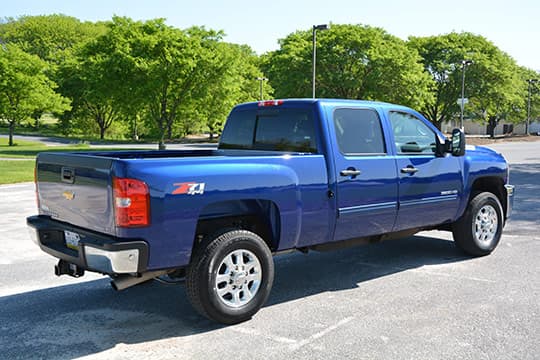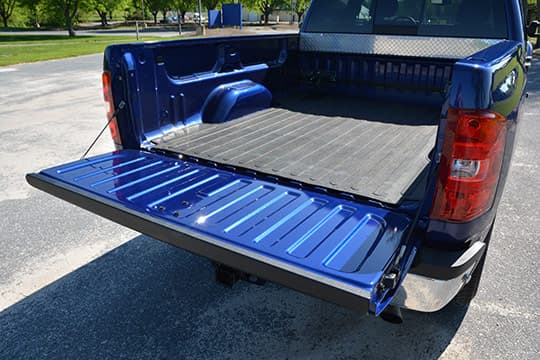 Of course this new project means we need to sell our short bed 2013 Chevy Silverado 3500HD LT.  We have been extremely pleased with the quality and performance of this truck.  The gas engine has performed well powering us through mountain passes in Colorado, the Hill Country of Texas, and the windy highways of the Midwest.  Fuel economy has been between 13 and 14 mpg empty, and 9.9 and 10.1 mpg loaded.
We absolutely love this truck and can hardly stand the idea of selling it, but we must.  In fact, our new truck will look very similar to this one, only in long bed form.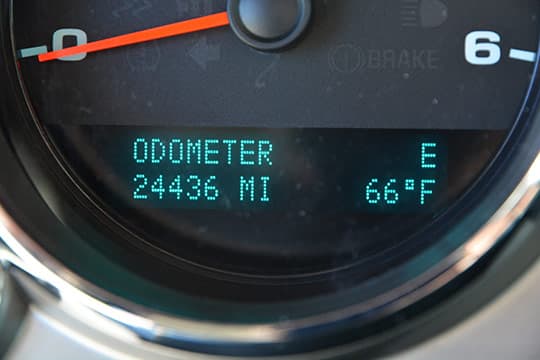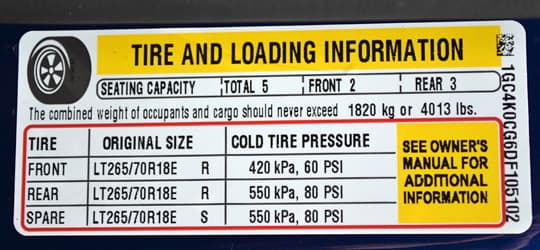 With 4,013 pounds of payload, the 2013 Chevy Silverado 3500HD LT is payload matched for any short-bed pop-up truck camper and nearly every short-bed hard-side pop-up truck camper including a 2014 Lance 855S and 2014 Northstar Arrow U.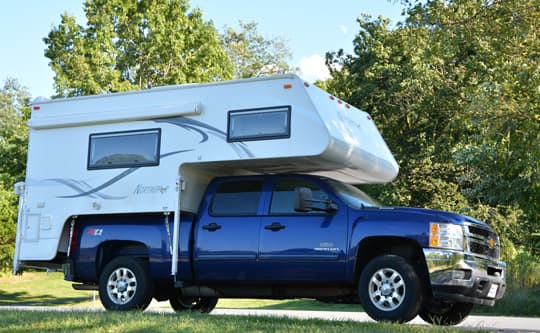 Above: 2013 Chevy Silverado 3500 and 2014 Northstar 8.5 Arrow U with Torklift tie-downs and turnbuckles
The truck has Torklift International tie-downs, Happijac tie-downs, and Hellwig front and rear sway bars installed.  There's also a rubber bed mat.  This is about as turn-key perfect a truck as you will ever see.  Just load a short bed truck camper, and go have fun.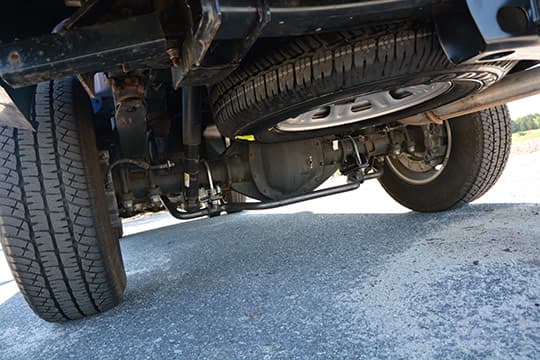 Above: Hellwig rear sway bar and spare tire
Here are the details: