After reading, "Don Walker: Florida Campground Owner and Truck Camper" last October, Brent and Wendy Bolton decided to put Summer Breeze RV Park on their Florida truck camping trip itinerary.  When Brent returned to his home in Ontario, he sent in the following report from their adventure.
Felt Like Old Friends, But We Just Met!
by Brent Bolton
Thanks TCM.  After reading a fall issue of Truck Camper Magazine (I never miss an issue), I couldn't stop thinking about a trip to Florida this coming winter.  Every time the north wind blew cold, back into my mind it came.   It might be age!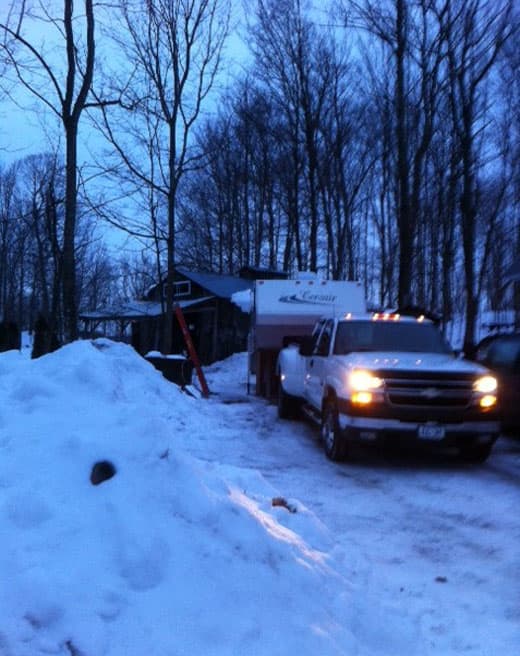 Along came February.  Work had slowed down and I knew it was time to pry the truck camper out of the snow bank and load it onto the truck.
After the last two beautiful days of sunshine and -5 degree Fahrenheit weather, it looked like an easy trip down Interstate 81.  We headed out at 4:30am to beat any traffic at the US border.  We sailed through with no problems.
The weather looked fine until we reached northern New York.  The radio station said, "Lake effect snow… Maybe two inches".  Well, it's hard to predict lake effect snow.  It started by Watertown, blowing straight across the road.  By Syracuse it was six inches deep!  There were just tracks on the right hand lane of the interstate.
We plugged on with little to no visibility.  The gusting wind was relentless.  Around us the northern New Yorkers seemed unfazed as they went about their daily shunt to work.  After what seemed like hours we left the snow storm, but the wind remained and battered us.  You wouldn't dare drive with just one hand.
When we got to Winchester, Virginia, I had had enough for the day.  We pulled into a welcome center and they gladly gave us directions to some local campgrounds.  We made a quick stop at Walmart for some groceries and then to Candy Hill Campground for the night.  It was cold and windy, but inside our camper it was warm and quiet.  Man did I sleep well.
The next morning we hit the road at 7:00am.  The weather was cold, at 25 degrees Fahrenheit, but clear and the wind was light.  We cruised to South Virginia, South Point KOA.  Once again we were tired, but not like the first day.  The outside of the camper was a mess from the snowstorm, so the manager gave us a bucket and brush to give it a quick cleaning, which was nice of him.  It was not a perfect wash job, but a least we could see out the windows.
The next day we headed on to Lake Panasoffkee, another KOA.  KOAs are somewhat predictable and extremely easy to book over the internet.  The Panansoffkee KOA was great.  It was nice to have a swim at last.  The people, both in the park and on staff, were all extremely friendly.  We stayed a couple of days.  The weather was perfectly not Canadian winter weather.  It was 75 degrees Fahrenheit and sunny.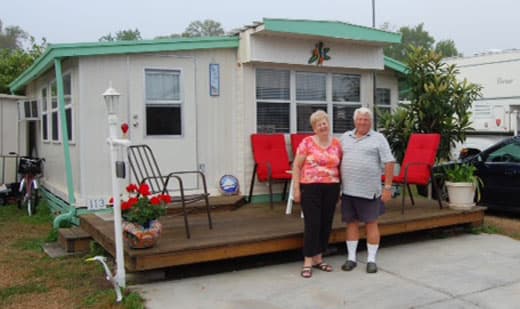 From there we headed to Zephyrhills to have quick visit with my old hunting buddy, Art Shaw, and his wife Helen.  We had more great Florida weather, 75 degrees and sunny.  We stayed a day, played some cards and caught up.  The next day we headed south to Clewiston and Lake Okeechobee.  We were trying to decide if we should head for the Keys, but not this time.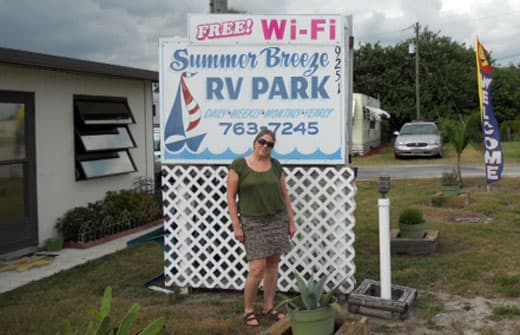 I knew my mission was to visit Summer Breeze RV Park which I had read about in Truck Camper Magazine.  So off to Okeechobee City we drove through the smoke from the farmers burning sugar cane fields for harvest.  That was something new for us.
It was a short drive from Clewiston to the northern end of Lake Okeechobee.  We found Summer Breeze RV Park with no problems.  We pulled in and the sign said, "Office at lot in back".  We drove back through the park and saw a man working outside.  He saw our truck camper and came to the window.  I said you must be Don Walker, he smiled and said, "Yes".  I recognized him from a picture in TCM.  Holly, Don's better half, also came over and said "Hi!".
I told him I was an avid reader of TCM and was here to take him up on the TCM deal; $15 a night for a water and electric, possibly sewer if a spot is available.  We hit it off immediately, and had a connection like old friends.  We walked about the park where Don showed me a couple of sites.  He set us up in a nice site looking out the back door to a cow pasture.  It was perfect for truck camper types.
Well, it's hard to explain the experience, other than perfect.  Wendy and I spent a week resting and enjoying the surroundings and the people in the park who were all so welcoming and friendly.  Don and I had some great talks of truck camping and truck campers.  He too is amazed with truck campers.  It was truly the warm weather vacation we were looking for.
Don and Holly have a nice park.  It's basic, but well kept, and extremely clean.  There is a club house with WIFI, showers, and laundry.  They all have a fun time there.  We went to the Friday night happy hour at the community camp fire.  It was a great time. Everyone liked to visit.  We biked the trail around Lake Okeechobee, which is just a short distance away.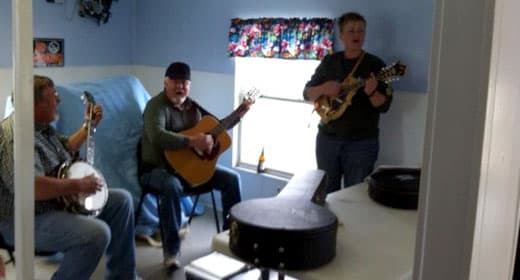 We participated in a potluck fish fry put on by the park residents to say goodbye to Lori's dad and his banjo playing friend who were heading back home.  They put on a show; live music with Lori on mandolin and vocals, her dad on guitar and vocals, and friend on the banjo and vocals.  It was absolutely priceless.  It was blue grass music and you could really tell how much they love what they do.  We loved it to.  Thanks Lori!
Our time was getting short so we said good bye and headed east.  A lot of people in the park said, "Goodbye" and, "Hope we see you next year!".  It was a great feeling.
We went to Fort Pierce and up the A1A highway, the coastal highway.  It was a great Florida drive with beautiful beaches.
Then we drove on up to South Carolina for a few days and went to Myrtle Beach State Park, which is beautiful.  After Myrtle Beach, our great vacation was winding down.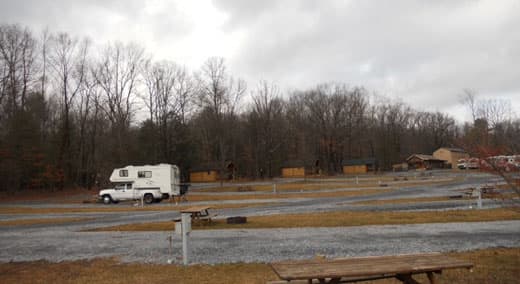 Above: The stop in Lebanon, Pennsylvania.
It was a two day trip from there with a stop in Virginia and another stop in Pennsylvania.  Then we headed home to Ontario.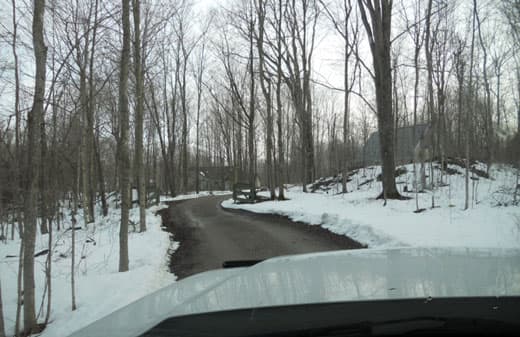 I have to say that we had an awesome trip, with the highlight being a stop to visit my hunting buddies, and a week with old friends we never knew until I read an article in TCM.  I can't say enough about Don and Holly Walker and their Summer Breeze RV Park.  We will be looking forward to seeing you again.  Happy truck camping!