Have you made working on the road work? If you have, we want to know where your employment has taken you, what you do, and if the daily grind is truly better from a truck camper. Help Wanted: Truck Campers Apply Within.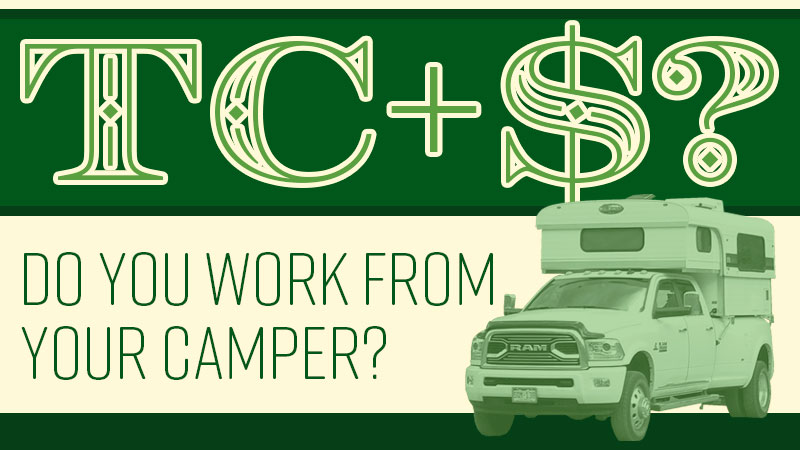 Unless you're happily retired, chances are you've at least thought about how to make money while traveling in a truck camper. Maybe you are an entrepreneur and can work from anywhere cellular internet can reach. Perhaps you're an employee who has been able to decouple from the office and can now work where ever you want. Or could you be one of the tens of thousands of folks who work for Amazon Camperforce, a seasonal harvest, or work camp at campgrounds?
If you work from a truck camper, we want to hear from you. We're developing an article about how people work from a truck camper, what they do, and what your working and truck camping lifestyle is like. Throw in some photos of you and your rig on the job and we've got ourselves a compelling article about making a living on the road.