On May 19th and 20th, D&H RV Truck Camper Emporium in Jacksonville, Florida invites you to a Grand Opening to celebrate their new 12,000 square foot indoor showroom. Enjoy free Taco truck lunches, deep discounts, door prizes, and factory reps from Lance, Northern Lite, Northstar and nuCamp/Cirrus.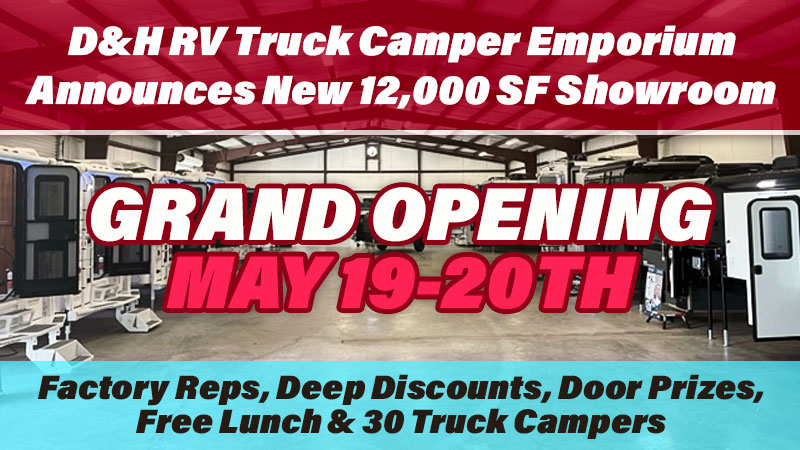 D&H RV Truck Camper Emporium in Jacksonville, Florida has moved into a huge new indoor showroom more than doubling their camper inventory.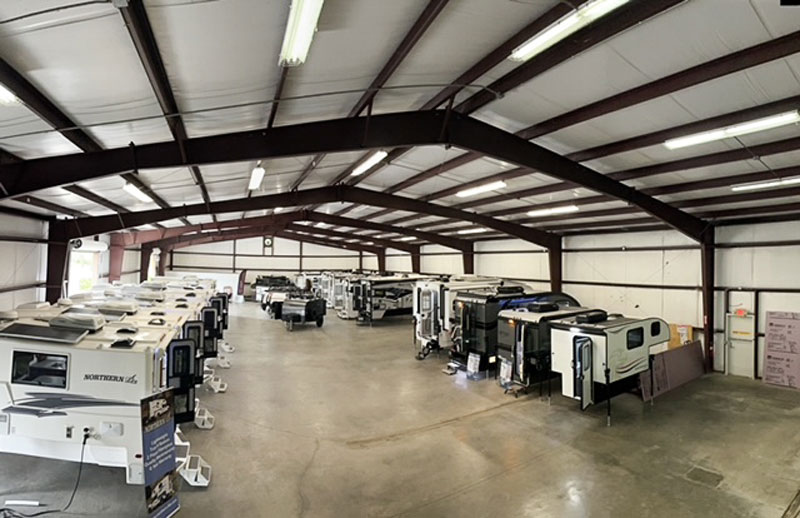 Where the previous location had about a dozen campers on display, the new facility has capacity for at least thirty units from seven brands; Northern Lite, Lance Campers, nuCamp/Cirrus, Northstar Campers, Host RV, Soaring Eagle Campers, and Arctic Fox.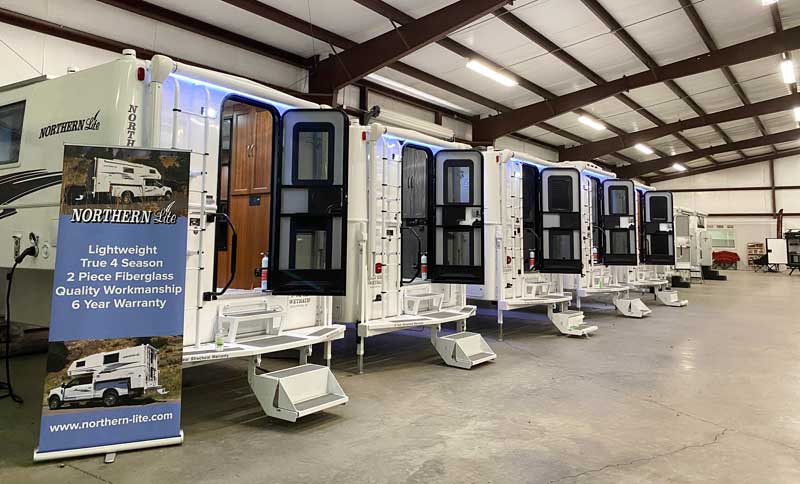 At this moment there are already 27 truck campers on display. To see exactly which makes and models are ready to explore in Jacksonville, check out D&H's truck camper inventory.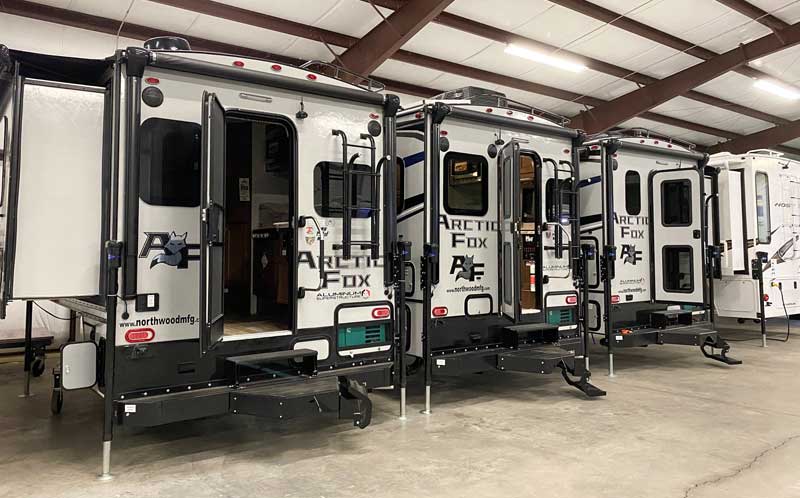 Grand Opening Celebration
On Friday, May 19th and Saturday, May 20th, D&H RV Truck Camper Emporium invites you to their Grand Opening to celebrate the new indoor showroom.
For those who want to attend, here's the address:
D&H RV Truck Camper Emporium
14027 Hyatt Road
Jacksonville, Florida 32218
phone: 919-362-4665
From 9:00 a.m. to 4:00 p.m. each day, D&H will have deep discounts on truck campers, factory reps from Lance Campers, Northern Lite, Northstar Campers and nuCamp/Cirrus, free Taco truck lunch from Jax Taco Truck and door prizes. If that's not enough to entice you, they'll also have twenty-seven (as of this writing) brand-new truck campers on hand to explore.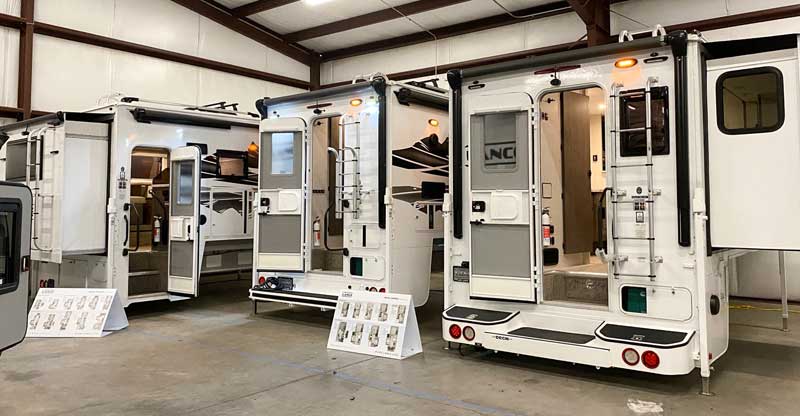 It's hard to stress how helpful factory reps are for your camper-related questions. If these folks don't know the answer, they know who does. If you've been researching a camper from Northern Lite, Lance, nuCamp or Northstar, this is the place to get your questions answered. As a bonus, ask the Northern Lite and Northstar reps when their slide-out models are coming out (hint: NEVER). That's always good for a chuckle.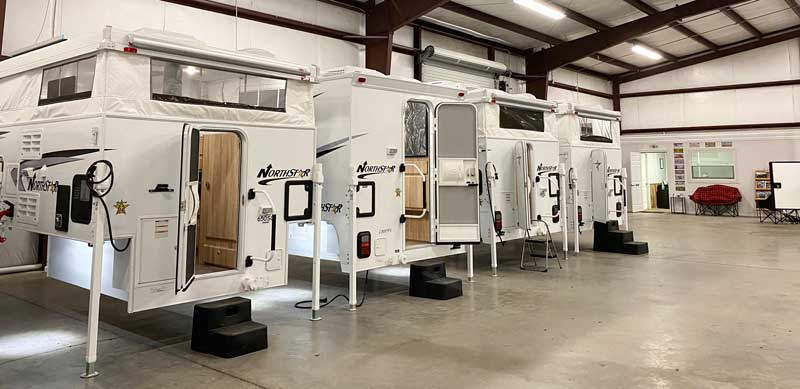 Remotely Staffed Location
As with the original location, D&H RV Truck Camper Emporium in Jacksonville is a remotely staffed location. The team will be on hand – in person – for the Grand Opening, but if you can't stop by May 19th or 20th, you can visit the new location at your convenience, Monday through Saturday.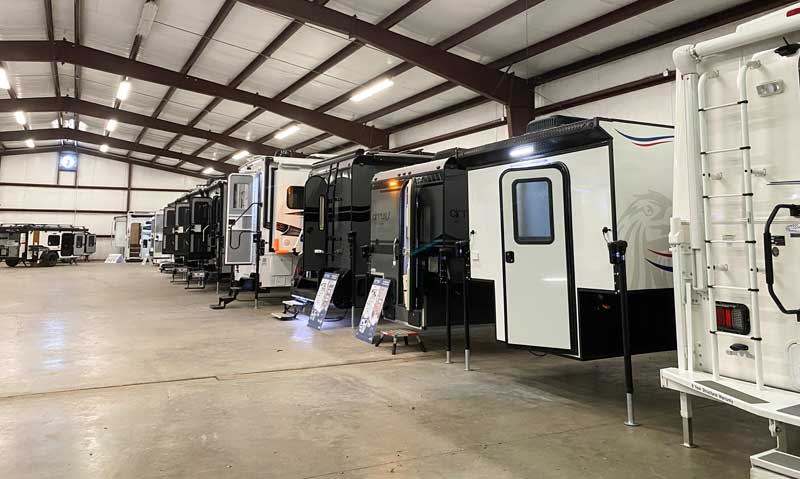 Here's how the remote dealership works as explained by Dave Hofert, Co-Owner of D&H RV Center.
"Folks can call us at 904-489-4541 to make an appointment in Jacksonville. We give you a code, and then you visit the dealership at your appointment time. We have a refrigerator with drinks and a coffee machine for you while you roam the campers at your own pace. We have cameras set up so we can keep tabs on the inventory and we can see our customers from our portable devices."
"The campers are all indoors, plugged into power, and ready to go. If you decide you would like to purchase a unit, we book another appointment and meet you at the Jacksonville location for the sale, preparing your vehicle, and delivery of the camper."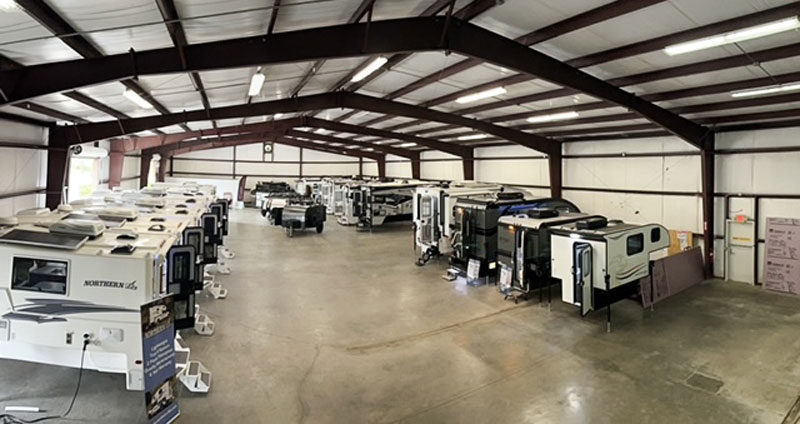 D&H's Jacksonville location is located at 14027 Hyatt Road, Jacksonville, Florida, 32218. To make an appointment for D&H RV Center's Jacksonville, Florida location, call 904-489-4541.