We are currently developing a feature on places to visit and camp in and around Death Valley.  Right now it may be too hot to visit but, in a few months, it will be prime time for this desert playground.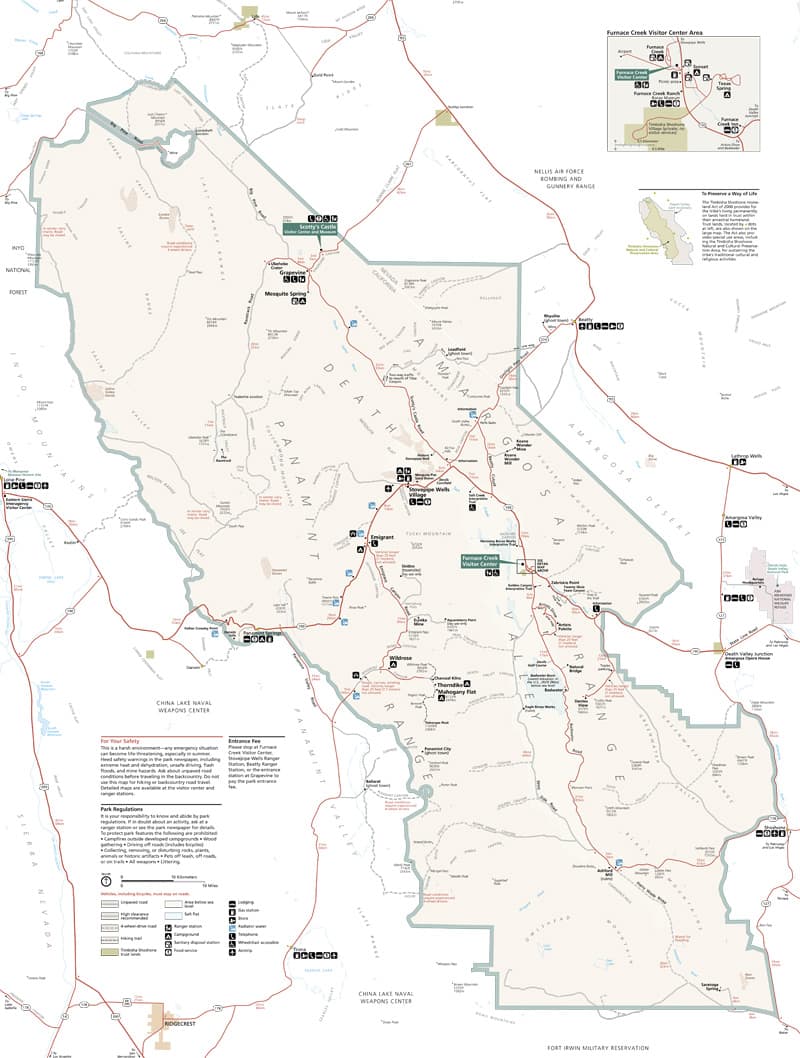 Above: Death Valley area map, courtesy of the National Park Service
For this destination article, anything in and around Death Valley, California is welcome (see map above).  The more off-road, off-the-grid, and unique, the better!