Surfing traveler and film enthusiast, Trevor Gordon, builds a front cantilevered pop-up truck camper from scratch using, "…wood, canvas, steel, American ingenuity, and no prior building experience".  Oh, and that's Bigfoot outside his camper's window.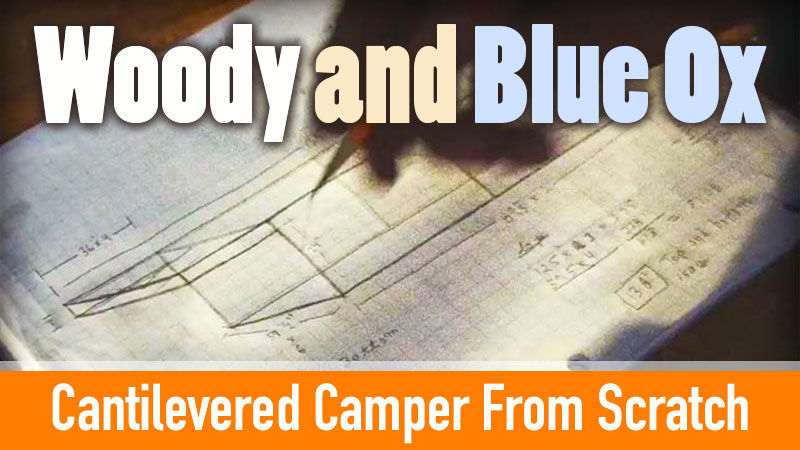 In a curiously off-beat two-part short film series, we meet Trevor as he builds a basic cantilevered pop-up truck camper he names Woody, mounts it to a truck he names Blue Ox, and takes off to surf and adventure in "Bigfoot Country".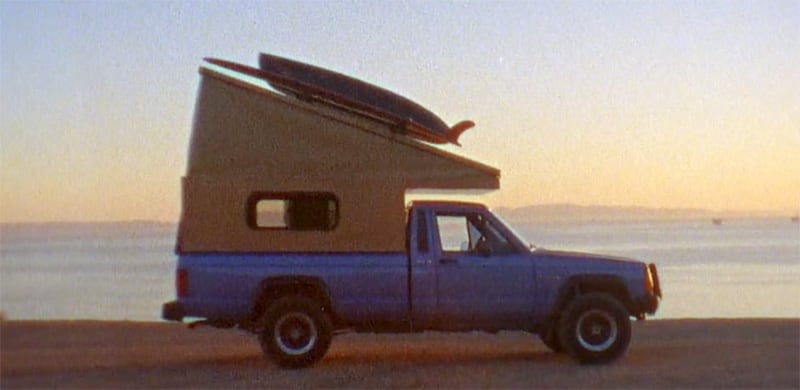 Above: Trevor Gordon's custom cantilevered pop-up truck camper
Creatively filmed in 16mm, the production may have a few readers experiencing flashbacks of the 1960s.

Above: Press the play button on the lower-left corner to watch the first film.
The first film (shown above) is scant on build details for his truck camper, but you briefly see his design, welding, and construction approach.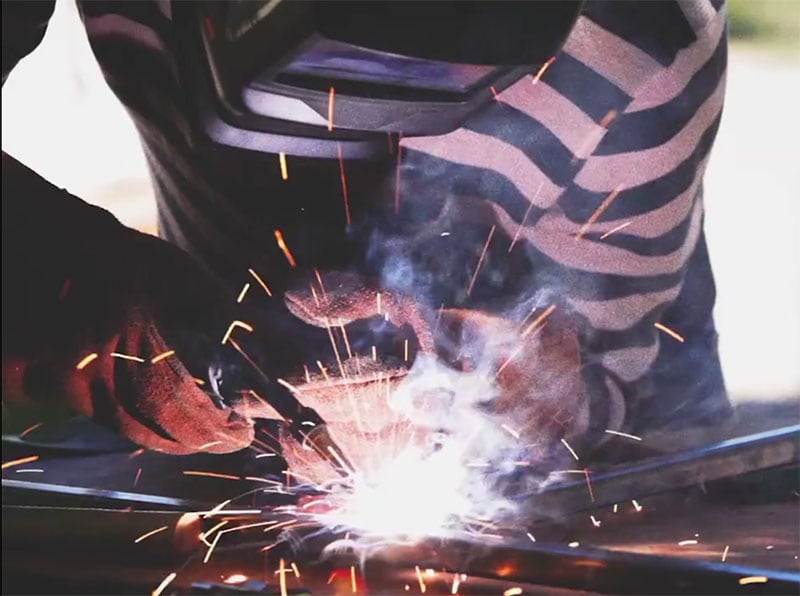 Naturally, we wish he had focused more on this process for his film, but he had a broader vision.

Above: Press the play button on the lower-left corner to watch the second film.
In the second film, cleverly named, "Escape From Bigfoot Country", Trevor actually faces the hairy beast himself.
From the outside looking in, this is all good fun, and perhaps a bit strange.  And who can resist a truck camper video that actually features Bigfoot?  We sure can't.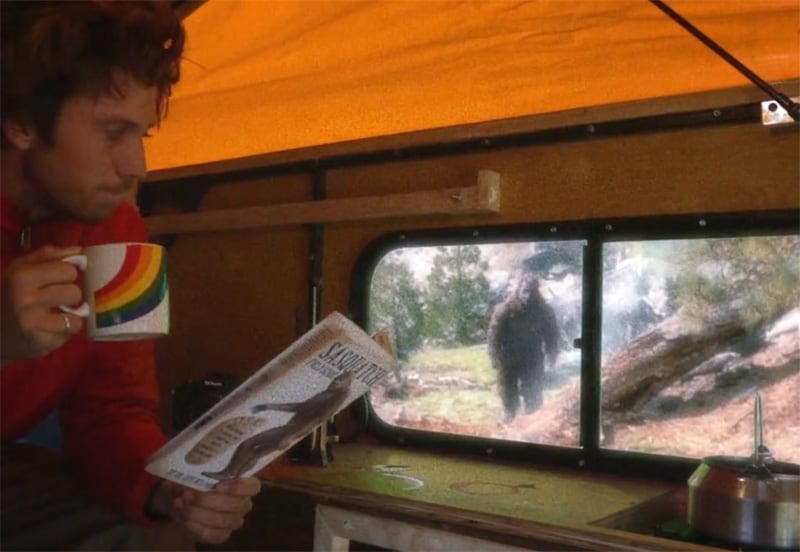 A Different Perspective
This kind of creative work is exactly how truck campers can reach a younger demographic.  It would be interesting to hold a film contest for young filmmakers to feature a truck camper in a short film and win prizes.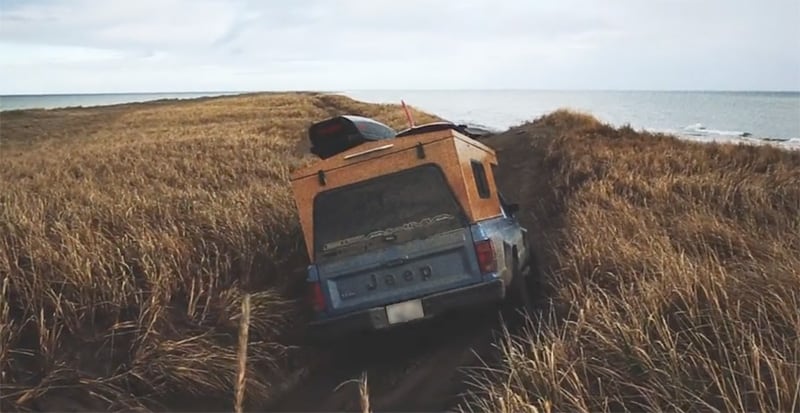 If promoted the right way, with enticing enough prizes, I bet a Truck Camper Film Contest could work incredibly well for all involved.  We would certainly support and sponsor such a contest.  Maybe we will.