Chevrolet has sent out a red forboding teaser photograph of the all-new 2019 Silverado 4500/5500 medium-duty Class 4 and Class 5 truck.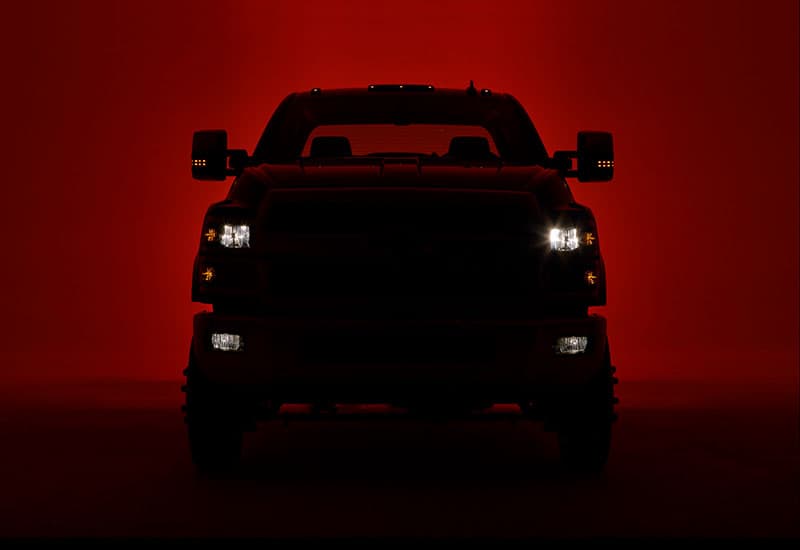 Other than the single image, information on the truck is minimal with the official debut scheduled for March 6-8 at the 2018 Work Truck Show in Indianapolis.
What we can confirm from the teaser information is that the truck will be powered by the popular Duramax diesel and Allison transmission, available with two-wheel and four-wheel drive, and in regular and double-cab configurations.  That's it until the March debut.
Unfortunately, we do not yet know if the trucks will be sold directly to consumers or only to commercial customers.  Initial indications are that the 2019 Silverado 4500 and 5500 will be a commercial customer-only product, but it's reasonable to expect a consumer-focused variation will follow.
Using Photoshop, we enhanced the teaser photograph to reveal a bit more information (see below).  It appears to be a fairly good looking truck, so far.  Look out Ford F450, Ford F550, Ram 4500, and Ram 5500.  Chevy has got a little something on the way.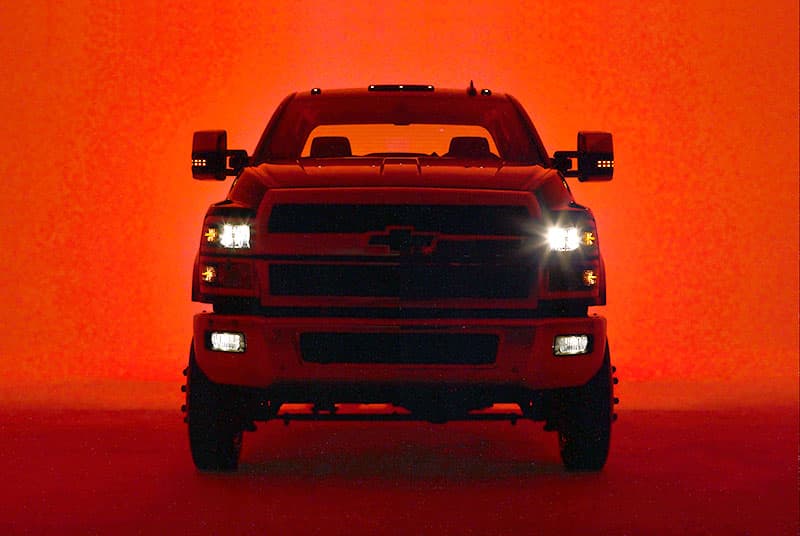 Click here to read the full press release sent out by GM.