Car and Driver magazine reporter, Alexander Stoklosa, camped overnight in the Hellwig-Lance "Rule Breaker" truck camper rig at SEMA 2016.  And that's not the only thing that happened that night.
Click on the link below to read Alexander's unusual story, including a very late night with the Cubs, an unprecedented SEMA media pass, and what might be the strangest place anyone ever camped in a truck camper.  Batter up!
Sleepover at SEMA: We Camp Indoors at the Huge Aftermarket Show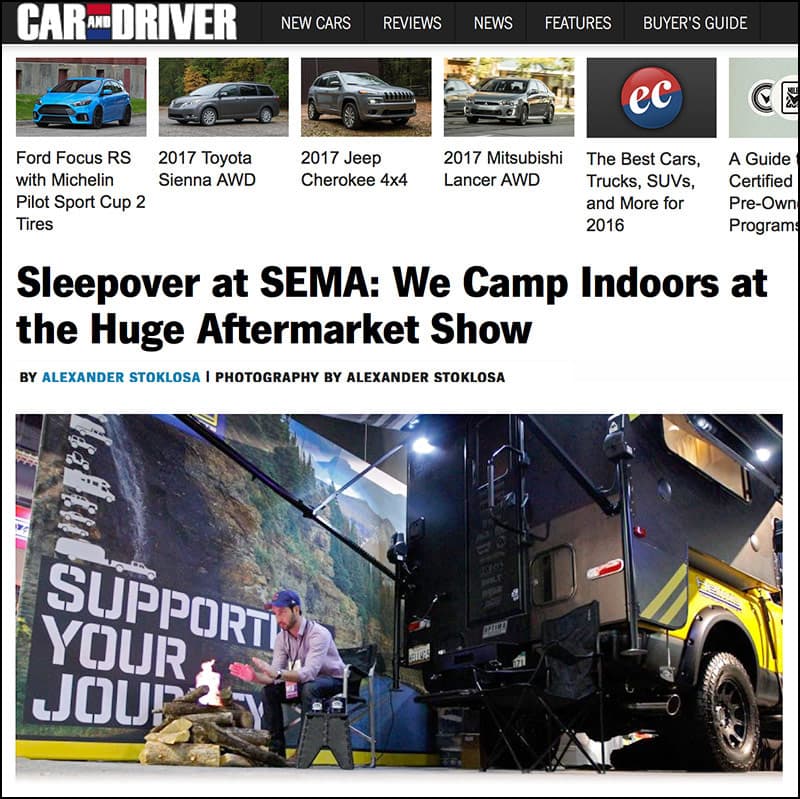 To request a free brochure on the Lance 650 or the Hellwig suspension products on this rig, click here.