I recently read that the lifespan of a typical smartphone app is less than six months.  While a typical app doesn't self destruct after six months, a Recode article stated that the market appeal and relevance of the app are greatly diminished in that time.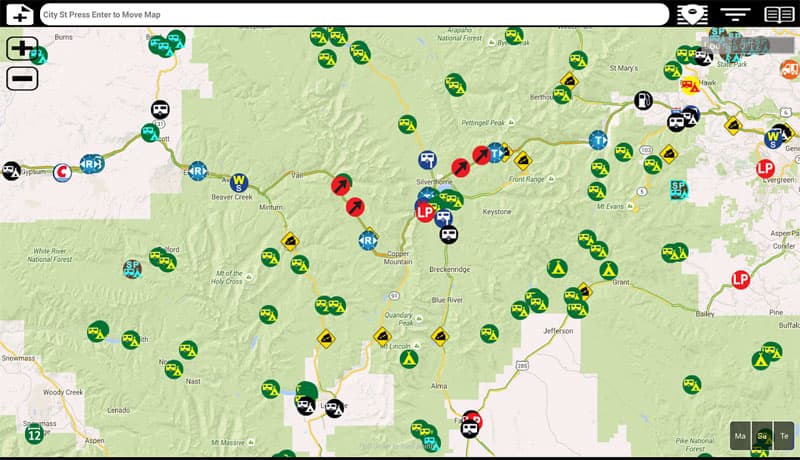 While I understood the point being made, I believe a high quality and regularly updated app can last for many years.  For example, for at least three years we have used AllStays on our iPhones to find campgrounds, Walmarts, and other RV resources while traveling.  It's become one of our most favorite truck camping tools.
To the Recode article's credit, many apps do lose relevance, or are simply improved upon and replaced by better apps.  It's a reality most of us could not have imagined 10 years ago, never mind the fact that our phones speak and understand English in real time.  If that doesn't freak you out a little, it should.
In 2012 we asked what everyone's favorite apps were for truck camping in an article titled, "Smartphone Apps for Truck Camping".  If the Recode article is to be believed, that's about eight app lifetimes ago.  Heck, there's been at least four new phone generations in that time.  How can we say we're hip and with it if our apps are so ancient?
This week's Question of the Week is, "What are your favorite smartphone apps for truck camping?"
Example apps from 2012 were AllStays, GasBuddy, Google Maps, various GPS apps, and Weatherbug.  Maybe you currently use these apps, or maybe you've discovered some new apps that help you in your truck camping lifestyle.  Should you share these discoveries with us?  App-solutely!
We want to thank Anne Brown for first suggesting this Question of the Week.
This Question of the Week is now closed.  To see the top apps for truck camping and fellow TCM reader responses, click here.